Homegrown Denver SEO with Proven Results
Hire an SEO company that understands SEO in Denver from the inside out. Colorado-based, with dozens of top ranking clients to show.
Denver SEO That Works for You
The Mile High City has earned its reputation as one of the best places to start a business in recent years. Aside from business incentives and low taxes, becoming visible online is a priority. Denver SEO is one of the strongest tools that can popularize your business at a fraction of the cost.
A trusted SEO agency can help you craft strategies that will make you stand out. Greater visibility allows your company to compete with the growing number of businesses in the area. Therefore, you need a company that can put you ahead of competitors by ranking you first on Google.
We provide creative and effective Denver SEO services. Our team of SEO specialists have years of experience helping numerous businesses climb their way up Google, Bing, Baidu, and other major search engines.
to see if we fit your online digital goals.
We provide comprehensive SEO services to help you achieve your business goals. Through top-notch strategies and practices, we'll spearhead your marketing campaign and ensure that you dominate the digital world. Here are the services we provide:
According to SISTRIX, the first result on Google gets approximately 28.5% of the organic traffic. The second and third, on the other hand, get 15% and 11%, respectively. Unsurprisingly, the tenth has a clickthrough rate of only 2.5%. These numbers show that ranking on top of search results is indeed essential.
When you invest in our Denver SEO agency, we'll conduct an audit to determine the areas of your website that need improvement. We'll then determine the best strategies to implement to guarantee that you land on top of search results. With our services, you get more than what you pay for.
If you want the best of Denver SEO, our team is here to help. Our team utilizes a variety of modern and proven techniques to make businesses stand out in their target locations.
On-page SEO is vital because it helps search engines understand every piece of content on your website. The better these search engines understand your content, the higher your ranking on search results will be. In other words, you'll get more organic traffic and leads.
Our Denver SEO strategy understands that every business is different. That's why our competitor analysis, website audits, and keyword research is tailored to your business. With us on the job, you're sure to rank for the right keywords.
Content is king. Without exceptional content, it's impossible to get to the top of search results. Our SEO specialists and content strategists work collaboratively with well-experienced writers and editors to provide you and your business with high-quality content that ranks.
A one-second delay in page load time results in 11% fewer page views and a 7% loss in conversion. These numbers prove that slow-loading websites have lower chances of ranking on top and making sales. When you partner with us for Denver SEO, we guarantee that you'll increase both visitor engagement and sales.
Aside from SEO, we also provide web design and development. We have a team of designers and developers to build you a standout website. With a skillfully designed and developed website, reaching a larger audience and generating more leads will be easy for you.
Why Choose Us for Denver SEO
While there are other Denver SEO providers, we stand among your best options. We go above and beyond for every business owner who partners with us. We believe that your success is our success, too, so you can rely on us to help you achieve it.
We started out as a web design company in 2009 and expanded into a full-service digital marketing company in 2018. With years of experience in the industry, we assure you that we're experts in digital marketing and SEO.
Our expert team can provide you with all your digital marketing needs, from SEO to web development to web design. Tell us everything you need and the results you expect to see, and we'll make them happen.
Having been in the industry since 2009, we have learned the ins and outs of SEO. We know what works and what doesn't, so we guarantee you're on the right path when you invest in our Denver SEO, web design, and web development services.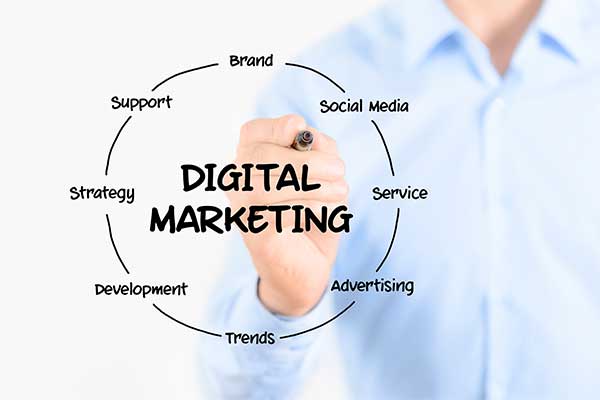 Advance Digital Media Services develops target pages to help our clients achieve a better understanding on how our SEO services can help them succeed in their local areas.
The number of reputable backlinks increases as your chosen keywords appear more frequently on these pages when they are searched. Your business gains greater online authority and higher search engine rating by having quality links, making it easier for customers to choose you.
We provide SEO services to businesses in Denver, CO, and the following cities:
Top 10 reasons to do business with ADMS
We look forward to hearing from you today.
"*" indicates required fields
Schedule a call To see if we may be a fit for your online digital goals.