Affordable SEO Services in Salt Lake City, UT
The marketing landscape has dramatically changed over the years.
From traditional paid advertisements on billboards to digital platforms, organic traffic is quickly becoming the strongest motivating force behind conversion, and that's what Advanced Digital Media Services is here for. Bringing you the best SEO services in Salt Lake City through our intelligent, data-driven solutions, our company keeps your products and services at the top of search results pages so you can reach a bigger audience and eventually, go bigger.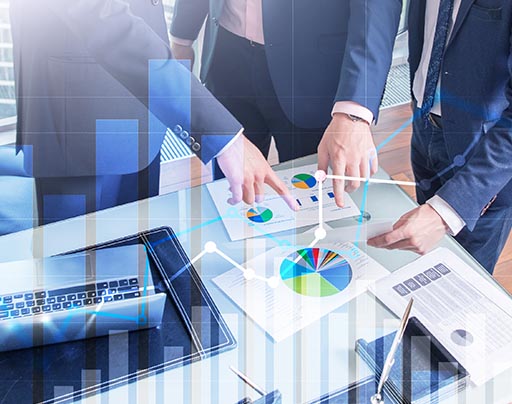 Here is what you can get from our SEO services:
Streamlining SEO Practices
SEO strategies are tricky. Without the right tools, knowledge, and experience, it can be easy to get lost in an overwhelming mix of old and new SEO strategies. Advanced Digital Media Services, a local SEO company in Salt Lake City, keeps the confusion at bay by helping your site adapt to major algorithm changes that, if left overlooked, can easily hurt your brand.
With Google and other major search engines making frequent major and minor SEO tweaks, you want to keep up in order to avoid being penalized and losing ranking. With cohesive and updated SEO practices in place, you can prevent this. We continuously monitor updates so your brand can seamlessly reach the top of search results pages and therefore gain enormous business leverage over time.
Flexibility and Visibility in One Package
Did you know that mobile phones contributed to over 50% of web traffic from 2017 to 2019? Statistics don't lie, and that's more than enough reason to switch your site from solely desktop friendly to mobile friendly, allowing searchers to see you no matter what devices they use. Through our detailed and insightful strategies, our local SEO company in Salt Lake City can be your bridge toward a wider market by helping you build a web presence with both flexibility and visibility.
How so? Our expert team helps you adjust your web design while we implement timely SEO tactics so that your pages gain maximum discoverability. By laptop, phone, or any other gadget, your site should pop in whenever someone searches for any related products or services. That's our goal, and with us, that's what your site will become.
When you don't hire professionals, you end up wasting time, money, and resources. Advanced Digital Media Services is here to keep you from making major mistakes that can eventually affect your site and image. Our affordable SEO services in Salt Lake City put comprehensive practices in place so you won't make expensive mistakes in the future.
We believe that wasted time is wasted money, and so should you.
Ranking takes time, but when you have a solid SEO foundation to support you, there's no way to go but up. We believe that site optimization is a long process that needs patience and valuable insights. Our team offers the best SEO services in Salt Lake City by combining both so you can plant small seeds that can eventually lead to maximum business growth.
We bolster your hopes and dreams with diligence, promptness, and dynamic solutions so you can enjoy the fruits of your hard work later, when your SEO foundation is already built on a solid ground. That's Advanced Digital Media Services. Fill out the form below to arrange a consultation.
At Advance Digital Media Services, we provide SEO services to any company in any city or town in the United States or the Caribbean that we choose to work with. We have chosen to target specific markets and have therefore created a "target page" for those specific markets. One of the most important tasks we take on to rank your website for your targeted keywords is to create a "target page" that sells one service in one area, and then create high-quality backlinks to that specific page(s). So, we not only provide SEO services to the City of Salt Lake City, Utah but to all of the cities listed below.
Top 10 reasons to do business with ADMS
We look forward to hearing from you today.
"*" indicates required fields
Schedule a call To see if we may be a fit for your online digital goals.