Arvada, Denver Web Designers
The design of your website isn't a task you should take lightly.
When a potential customer lands on any page of your site, it's the start of your relationship, and you want to make a good impression. By using professional web designers in Arvada, Denver, you'll have a site built that is pleasing to the eye, intuitive to use and packed with valuable content that helps serve as a valuable tool for your customers.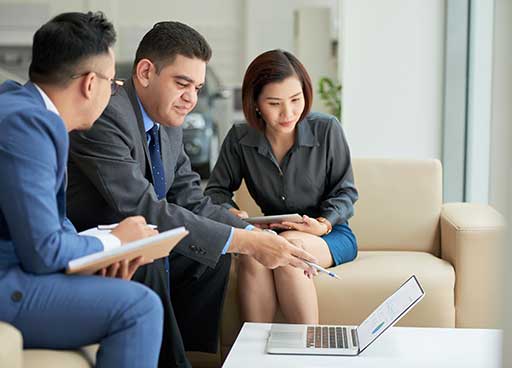 Here is what you can expect from our web design service
Advanced Digital Media Services, one of the best web designers in Arvada, Denver, offers services to custom design your business' website, and you can expect a high-quality layout that matches the message of your brand and highlights your products or services. You don't want to skimp out on a premade template, which can make your site look cheap.
By sticking with a professionally designed website that looks great and offers customization and flexibility, your business will be primed for increased sales and higher margins.
Google has several factors that make up its algorithm. Some of these are known and others unknown. One of the known factors is the loading time for each page of your website. If your pages load slowly, you'll get penalized and won't rank as high in the search engines.
As you can see, having a fast-loading webpage is an important factor for your website to compete against other businesses in your industry. When you use our services to build your site, we'll make sure that it performs well and loads quickly.
Another aspect that you must consider when you are building a website is its compatibility with all of the latest mobile technologies. When a potential customer is looking at their smartphone or tablet and wants to browse your site, you want to make sure that each page is easy to navigate and takes them quickly to the information they're seeking.
Our professional web designers can ensure that your entire website works with mobile.
You don't want your business to miss out on this type of traffic.
You get what you pay for when you're working with the design of your website. When this is one of the main ways that potential and current customers interact with your business, you must make sure your brand is represented in the best light possible.
Our professional web designers understand how to direct the flow of your traffic so that it moves toward your sales pages or the information you find most important. When you hire our dedicated web design specialists, you'll have a hassle-free experience and a quick, efficient job well done.
You'll also receive increased visibility in search engine results, especially in Google, which loves representing unique, valuable content to its users. Our team of expert web designers understand how to apply the appropriate elements that assist in getting your site indexed high on Google and other search engine sites.
Web Designing Services in Colorado
At Advance Digital Media Services, we provide website designing services to any company in any city or town in the United States or the Caribbean that we choose to work with. We have chosen to target specific markets and have therefore created a "target page" for those specific markets. One of the most important tasks we take on to rank your website for your targeted keywords is to create a "target page" that sells one service in one area, and then create high-quality backlinks to that specific page(s). So, we not only provide website designing services to the  City of Arvada, Colorado but to all of the cities listed below.
Top 10 reasons to do business with ADMS
We look forward to hearing from you today.
"*" indicates required fields
Schedule a call To see if we may be a fit for your online digital goals.