Web Designers in Anguilla
Anguilla, British West Indies, an island in the eastern Caribbean Sea, is known to have an unhurried and simple life where you can concentrate your thoughts on various pleasurable activities.
Tourism and financial services make up the main economic activities of the land, guaranteeing you won't run out of things to do in the area.
Given their proximity to the U.S. and its Caribbean territories, people's day-to-day lives in Anguilla resembled North Americans. The United States' cultural influence reinforced American television, music, and other media in daily life and customs.
Part of this influence involves businesses, homes, and schools, where computer use is relatively widespread. It explains why many residents are computer-literate and have good access to Internet services.
Suppose you want to ensure that you establish your brand with a website that catches people's attention – especially the young and middle-aged ones – on this island. In that case, you might as well start investing in professional web design services in Anguilla.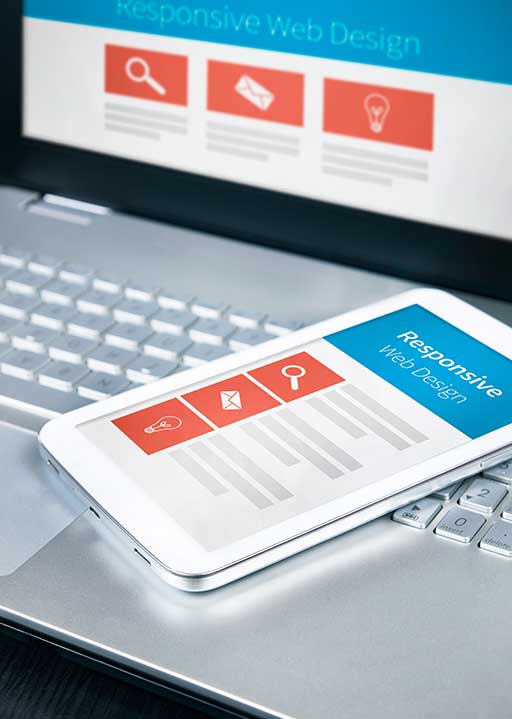 Lucky for you, we have just what you need at Advanced Digital Media Services! To know what we do and how we do it best, read on to explore what you and your business can achieve with the help of our web designers in Anguilla.
Nothing beats a successful online platform with user-friendly navigation. When it comes to websites, gone are the days that we had to wait long for a site to load. Note that it only takes seconds to make an excellent first impression for your users, so you can't afford to waste time.
Pages should have fast loading speeds. On top of that, your business website should offer options for easy navigation like a search box, where your users can type in keywords that can lead them directly to a preferred section.
Only through an experienced web design company in Anguilla like ADMS can your website have this feature.
A well-conceptualized and designed website builds trust for your brand and company, so we make surefire efforts to establish powerful aesthetics and engaging visuals that focus on your users' experience. We understand that a website's design has the potential to establish trust within your audience and impact them to become potential customers, so we see to it that you and your audience are satisfied with the outcomes.
Our website designers in Anguilla can create a simple yet elegant web design that reflects your personality and transparency as a brand. You won't have to worry about helping your users see your business as trustworthy, professional, and unique.
3. Simple Website Analytics
With a responsive website, you can have significantly simplified website stats to stay on top of a single data. With our help, you can get insight into which devices and browsers your visitors are using, where they drop off, and how long they usually stay on your website.
With a simple design made by our team, you won't need to keep track of many sets of website analytics to get the bigger picture.
4. Lower Maintenance Needs
Our web designers in Anguilla use standardized testing methodologies that guarantee an optimal layout for every device and screen. With our unique responsive design process, you can have a less time-consuming website and less costly to maintain. As a result, it makes access easier for business owners and consumers alike.
The one-size-fits-all approach entails less maintenance time and more time to focus on running your business while we resume work in other important areas like content creation and marketing.
Invest in Web Design Today!
With over 10 years in the industry, Advanced Digital Media Services sets the bar high when it comes to ranking your business on top. Our skilled web designers in Anguilla have proved our expertise over the years, and we make sure you get the best web design worth your time and investment.
For more information on our services, you can browse our website or call us at 877-237-6969 today.
Web Designing Services in the Carebbian
At Advance Digital Media Services, we provide website designing services to any company in any city or town in the United States or the Caribbean that we choose to work with. We have chosen to target specific markets and have therefore created a "target page" for those specific markets. One of the most important tasks we take on to rank your website for your targeted keywords is to create a "target page" that sells one service in one area, and then create high-quality backlinks to that specific page(s). So, we not only provide website designing services to Anguilla in the Caribbean but to all of the cities listed below.
Top 10 reasons to do business with ADMS
We look forward to hearing from you today.
"*" indicates required fields
Schedule a call To see if we may be a fit for your online digital goals.