Web Designers in Antigua and Barbuda
Antigua and Barbuda are among the most prosperous nations in the Caribbean.
You can expect tons of business opportunities, especially in the tourism, industrial, and agricultural sectors. With its growing economy, more and more people are becoming interested in starting businesses in Antigua and Barbuda, while some are already planning to expand theirs.
Businesses need to have a website since 97% of people learn more about local companies online. Regardless if you are a business owner or a soon-to-be business owner, Advanced Digital Media Services is here to help you. We provide exceptional web design services in Antigua and Barbuda to help businesses stand out in the vast digital world.
Our web designers in Antigua and Barbuda and our web developers and SEO team will work collaboratively to provide professional services with exceptional results.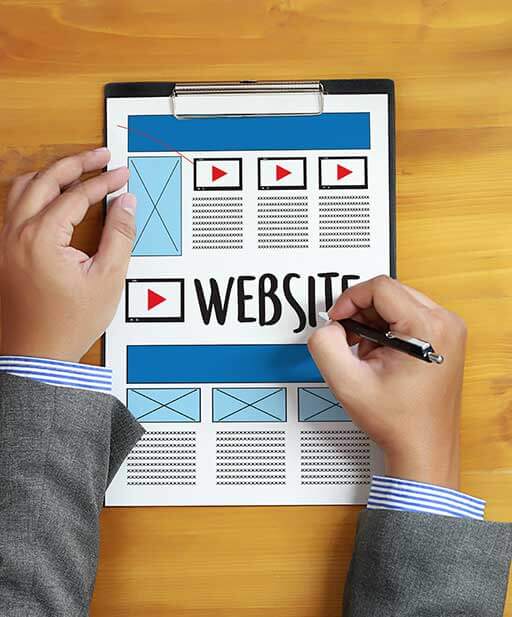 Here's What ADMS Can Provide
1. Mobile-Friendly Design
With the help of our web developers, our web designers utilize the latest technologies when coming up with website designs. They leverage the newest tools to create user-friendly websites that can be viewed and navigated on both desktops and mobile phones.
Consumers nowadays rely on their mobile phones to check product specifications and reviews before making a purchase. According to one article, mobiles phones are instrumental for over 60% of searches. Therefore, hiring website designers in Antigua and Barbuda who can provide you with a mobile-friendly business website is necessary.
2. Aesthetics and Reliability
Humans are highly visual creatures. Admit it or not, almost everyone judges a website based on how it looks. For that reason, considering aesthetics and professionalism when designing a website is a must.
With the creativity and skills of our web designers in Antigua and Barbuda, you can rest assured that your website will be aesthetically pleasing. It will also be designed with professionalism to establish the reliability of your business to the visitors and prospective customers or clients.
A website design is not only based on good looks.Our website designers also ensure that internet crawlers find the exact information they need to rank the site properly.
Our website designers provide proper and consistent layouts that highlight information. Visitors are more likely to stick around a website that will not waste their time, so you should never neglect this crucial element in website designing.
Besides everything mentioned above, another important element we consider in designing our clients' websites is speed and performance. This service is what separates us from other web design companies in Antigua and Barbuda.
Internet crawlers will immediately leave a website that performs poorly. Websites with pages that take too long to load can be annoying and a waste of time. With our web designers, you will not have to worry about that. At ADMS, we utilize the latest tools to come up with fast-loading websites.
With a solid online presence, there will be many opportunities coming your way.
Save time and money by utilizing our web design services in Antigua and Barbuda. Plus, you will be able to reach people not just in your local area but also in other nearby areas. For more details, you can contact us. We will get back to you as soon as possible.
Web Designing Services in the Carebbian
At Advance Digital Media Services, we provide website designing services to any company in any city or town in the United States or the Caribbean that we choose to work with. We have chosen to target specific markets and have therefore created a "target page" for those specific markets. One of the most important tasks we take on to rank your website for your targeted keywords is to create a "target page" that sells one service in one area, and then create high-quality backlinks to that specific page(s). So, we not only provide website designing services to Antigua and Barbuda in the Caribbean but to all of the cities listed below.
Top 10 reasons to do business with ADMS
We look forward to hearing from you today.
"*" indicates required fields
Schedule a call To see if we may be a fit for your online digital goals.