Web Developers in Anguilla
Running a business in an economically stable place, like Anguilla, can be a challenge. Because of the economic stability, more people choose to grow or start their businesses here.
The competition will be tight, so you have to make a smart move to propel your business to the top. One thing you can do is hire a web development company in Anguilla to help you create a website and establish your presence online.
Advanced Digital Media Services is here to be of service to you. We have a team of highly skilled web developers and an SEO and web designing team, to provide you with high-quality web development services in Anguilla. Hiring us will give you the advantage over other companies and businesses.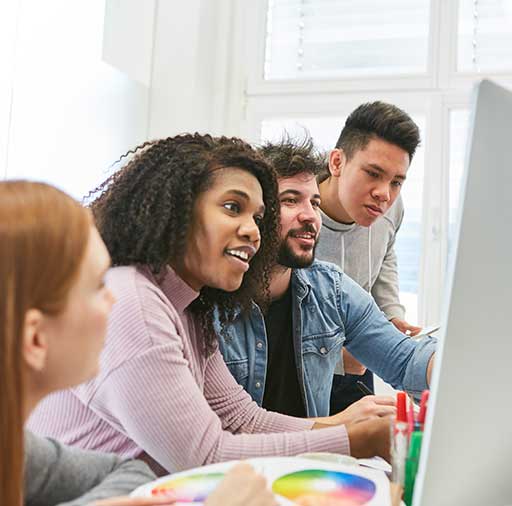 Here's How You Will Benefit From Our Web Development Services:
Research shows that approximately 53% of mobile users do not stay on a website that loads for more than three seconds. With this in mind, you should hire web developers proficient in creating a website that delivers both performance and speed.
Our website developers in Anguilla are skilled at coding and creating responsive websites. When you hire ADMS, loading speed won't be a problem. We create websites that focus on user-experience, so you can rest assured that your website will be user-friendly as far as performance and speed are concerned.
Businesses that create websites are not the only ones occupying the digital world. Hackers and scammers are also present on the internet, so your website must be protected in every way possible.
With our web developers in Anguilla, you can put your mind at ease. They will identify and mitigate all the website's vulnerabilities to guarantee that no attacker can take control over your business' website.
3. Comprehensive Data Analytics
Not only do our web development services in Anguilla include the creation of your website, but we also provide you with data that tracks your progress and success. We look at numbers that matter, such as your website's daily visitors, conversion rate, website ranking, and more.
At ADMS, we always strive for continuous improvements, so we regularly analyize what parts of your website need enhancements. We ensure that our clients' websites dominate the top ranks on different search engines such as Google.
At ADMS, we value the relationship we have with our clients. Anytime you encounter problems and issues on your website, you can give us a call or sent a message. Our web developers will take the necessary action to resolve the problem.
Since there are changes in Google's algorithms from time to time, we also employ updates to ensure that your website stays on top. With our web development and maintenance services, your business will reach more people in the digital world.
As a Digital Marketing Company, we understand how hard it is for a business to establish its presence online.
One of our goals is to help our clients reach the success they desire by providing high-quality web development services in Anguilla. So, if you want a company that works with you and for you, ADMS is the one to call. Get in touch with us.
Web Development Services in the Caribbean
At Advance Digital Media Services, we provide website development services to any company in any city or town in the United States or the Caribbean that we choose to work with. We have chosen to target specific markets and have therefore created a "target page" for those specific markets. One of the most important tasks we take on to rank your website for your targeted keywords is to create a "target page" that sells one service in one area, and then create high-quality backlinks to that specific page(s). So, we not only provide website development services to Anguilla in the Caribbean but to all of the cities listed below.
Top 10 reasons to do business with ADMS
We look forward to hearing from you today.
"*" indicates required fields
Schedule a call To see if we may be a fit for your online digital goals.