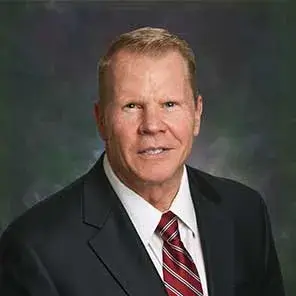 CEO at Advanced Digital Media Services Inc.
Our story started in 2009, when I began Advanced CMS Services Inc., a website design company that specialized in producing WordPress websites for businesses. In the latter part of 2018, I decided to convert Advanced CMS Services into Advanced Digital Media Services Inc., a full-service digital media marketing company.
I knew that ranking a company number 1 on Google for their most important searched for keyword(s) is the apex of any digital marketing campaign. Statistics tell us that whatever company holds that top position receives 48% of all the traffic, with only 12% clicking on the company in the 2nd position and a measly 8% on the third, with 32% relegated for the rest of the search results. As far as page two of Google? As the joke goes, that's where the mob hides dead bodies.
I didn't like the fact that most marketing companies were not advising their customers to focus on ranking number #1 on Google for one reason, they can't do it. Most can't even rank their own websites, but they tell businesses to hire them to rank their website! They tell you to invest in PPC or SMM which are both important digital marketing strategies AFTER your business is ranked on top on Google for your targeted search terms. That's where the largest revenues are. In 95% of cases, the company in the top position on Google is the company that dominates that industry in that area. After accomplishing this goal, that's when it's time to look at other marketing forms.
The more I researched SEO, the more I realized there was a need that wasn't being filled. With so many "experts" out there giving conflicting information I decided to put together a staff with proven successful track records with the data to back it up. Then, in 9 months, with a brand-new website, in a viciously competitive market, our company ranks number #1 for our targeted keywords in every market we choose to rank in. Just click on any of the below links that will take you to these search results.
If you are going to hire an SEO company to rank your website for your targeted keywords, don't you think your SEO company should be able to rank their website for their targeted keywords?
We welcome you to further investigate our strategies and philosophies. Our priority was investing in our own online presence first so we could prove to our prospective clients that we know what we are doing. The same staff and strategy that ranked us at the top is the same staff that we will utilize to rank your website. After we ranked our website then we began to market our services. It goes without saying, be leery of any digital marketing company that can't rank their website in their target markets. We look forward to seeing if we are a fit for your business goals.
Regards,
Paul Donahue, CEO
Our Top-Ranking Positions