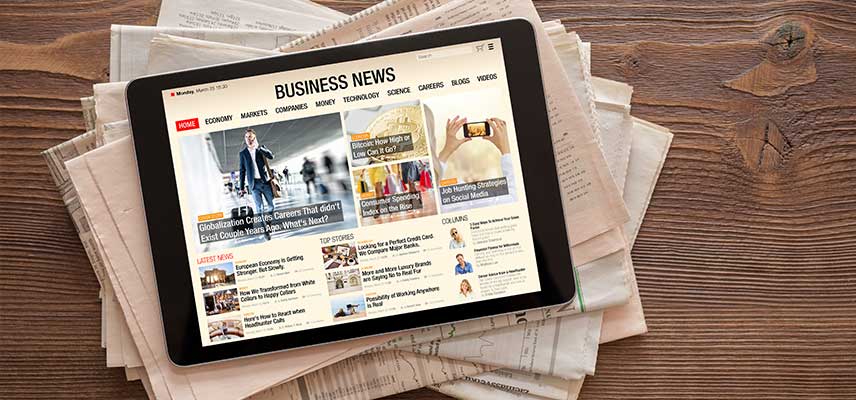 Content is the heart of your digital campaign.
Whether it is on your website, display ads, or emails, it connects your business to the people you cater to and nurtures them for sales. Good website content should be informative, entertaining, and inspiring. It has to help establish your web presence by cultivating authority and credibility.
Advanced Digital Media Services has a pool of experienced writers that can create relevant content for your website.
From the very beginning, Google has always informed the business community that content was, and still is, one of the most important factors in ranking well on their search engine. If you want proof of this, do a search for almost any topic or place and Wikipedia is almost always organically ranked first, why, it's an online encyclopedia! It has the most content on the search query.
We combine the creative power of our in-house writers, designers, and videographers with the search data of your target audience. The results are stronger brand awareness and proven ROI!
Every piece of content published on your website must be strategic and valuable to your target audience, whether it is a blog post, service, or landing page, or in other resources we develop.
Our content team works closely with our SEO department to create engaging and custom written content. We have in-house writers with exemplary writing skills and an understanding of multiple niches. Our writers will generate your blog topic ideas through comprehensive research and data analysis. All content on your website will be SEO optimized.
If you need help with website content creation for a home page, service pages, banner ads, blogs, or more, we've got you covered!
People love visual presentations! Getting branded infographics, customized illustrations, and creative UX designs on your website can propel your brand ahead of your competitors!
We can also help design your eBooks, white papers, sales sheets, reports, and more. From infographic design to web page layout, we've got ideas that we can bring to life!
Google loves video and video content. Videos are an important part of an online SEO strategy. The majority of people would rather learn about your products or services through videos. The average conversion rate for websites using videos is nearly two times higher than those who don't use them at all.
As an experienced content creation agency, Advanced Digital Media Services can help you produce video solutions to reinforce your brand messaging or show your latest initiative.
We believe storytelling is more powerful in an art form. Let's create videos that do not just play in the background, but rather help to drive sales. Our marketing team can distribute this content on a large number of platforms, including social media.
While many people think that email marketing is old-fashioned, this marketing tactic remains effective for reaching your target audience and generating revenue.
There are several ways to connect to get leads. From informational newsletters to demographic-targeted messaging, we can help you develop and write content to fill all your marketing campaigns.
We can also help write the perfect automated follow-up emails to go along with any form on your website. Whether you need to confirm you received a contact form submission or deliver a piece of gated content, we can send the right message to engage more customers and encourage a buying action.
Let's start creating something big!
Our content creation team is excited to discuss more of our strategies to get your business ahead of your competitors online!