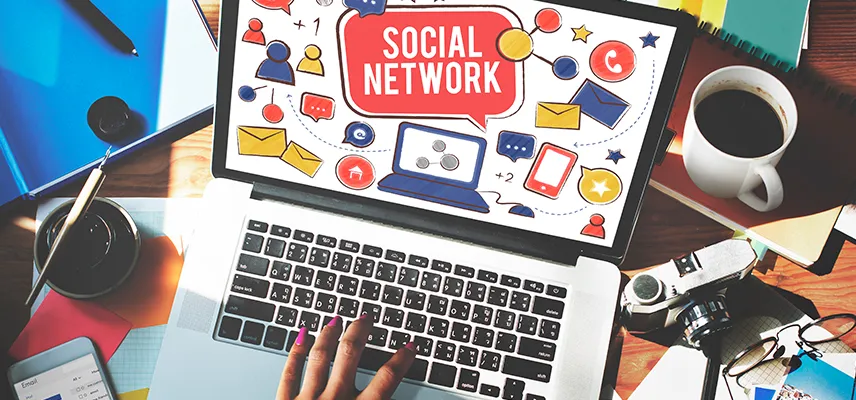 Social Media Management For Better Sales & Credibility
There's no denying that social media management has a huge impact on sales and revenue. Social media management drives real sales thanks to 4.89 billion social media users across different platforms. It's logical: put your business in front of users directly where they mingle, and they will notice.
Advanced Digital Media Services (ADMS) understands this principle well. In fact, our clients say social media management is important for users who want authentic answers when researching products and services. By giving that sense of authenticity, and by having an entertaining, informative, and compelling social media presence, users will engage with their business instead of competitors.
Our social media management team knows how to attract, retain, and convert potential customers without compromising your brand identity. We will never latch onto trends for the sake of clicks. Clients will engage with your brand as it is, and keep in touch whenever they need your products and services.
What We Do for Social Media Management
With more than 4.89 billion social media users worldwide, social media makes it easier to reach your target audience. Niche sites like Pinterest further narrow down the funnel for attracting customers ready to buy or set an appointment.
Build Relationships With Customers
Social media is useful for making customers feel like your business aligns with their needs. Customers look at social media pages and judge businesses by their response. With 74% of people using social media to make purchasing decisions, it's important to make clients feel heard.
Around 45% of B2B marketers have earned clients through Facebook, while 80% of potential B2C clients look at social media for advice on what to buy. Cornering your specific market in your city or service areas on social media will make these numbers work for you.
Why Hire Us for Social Media Management
Social media platforms do not charge businesses for free features. It's free to post promotional materials and updates that customers will appreciate. Most customers are also on social media, which makes it a free channel for organically attracting new clients.
At the end of the day, your business should be your main focus. Hiring a social media management company gives you back time and resources you would have spent on creating and maintaining social media pages. You will also get access to expert talent that will help create results.
Having a robust online presence with real people interacting with your accounts signals to other clients that you are trustworthy and offer valuable products or services. Social media management can help you nurture that trust, your authority, and eventually, your sales.