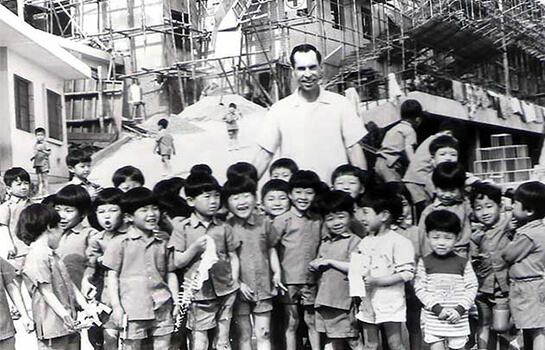 The Sisters of
Mary School
My name is Paul Donahue and I am the CEO of Advanced Digital Media Services. Like most successful companies we believe in giving back to the community.
I was introduced to the Sisters of Mary after I met my wife Shiella who is from Quezon City in Manila. My wife is a graduate of Sisters of Mary and if it wasn't for her attending that school we never would've met.
Every year the Sisters of Mary go out into the community in the poorest of poor areas and interview and test children to gather those that are worthy of the Sisters of Mary school. The children reside on campus the entire school year while being provided a high-quality education and vocational courses.
One of the many things that Father Aloysius Philip Schwartz knew was that speaking English was the fastest way out of poverty. Once a child starts school at the Sisters of Mary, Monday through Saturday they must speak English. The children can only speak Filipino on Sundays.
This organization has literally changed the lives of tens of thousands of children in several countries. There are 5,000 boys and 5,000 girls on two separate campuses in the Philippines alone. There are similar sized campuses in Korea, Guatemala, Brazil and Mexico. All of the Sisters of Mary campuses are operated on a 100% donation basis. The money to operate theses campuses comes from generous benefactors like you and I. 100% of our donated funds go directly to help the children. No one at Sisters of Mary earns a salary as the nuns do all the work voluntarily.
Please click on the link below and join us in providing a monthly donation to this exceedingly worthy organization.
Thank you and God bless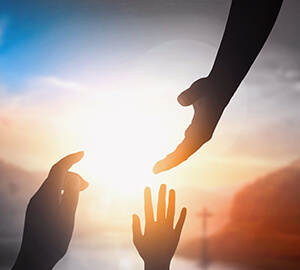 Haven House Recovery Centers
Reverend Charles Plauché is the Senior Pastor of Haven House Mission Church. Victorious over addiction himself, Pastor Charles has dedicated his life to working with the chemically addicted. As Founder of Haven House Addiction Recovery in Santa Rosa Beach, Florida, Pastor Charles has developed a unique "handmade" program of recovery based on three basic Christian principles: rescue, restore, rebuild. For over twenty years, Pastor Charles's unique teaching ability has led many to the light of a new life. And twenty years later, Pastor Charles is still guiding staff members to excellence and working one-on-one with students to find freedom from bondage.
Haven House Addiction Recovery is a 12-month long, highly controlled, and structured program. The program charges a onetime application fee on a sliding scale based on an applicant's ability to contribute. Haven House Addiction Recovery takes no government or insurance monies. Haven House Addiction Recovery is funded by financial contributions and donations of goods to their thrift shops.
Today Haven House Addiction Recovery is one of the most successful organizations of its kind in the country. Haven House changes lives, not only the lives of the formerly addicted, but also the lives of family and friends.
Please help us by supporting Haven House Addiction Recovery in saving and changing lives. Donate today by clicking on the button below. Your much-needed funds will help change lives and reunite families with loved ones who are working hard to be free from addiction.