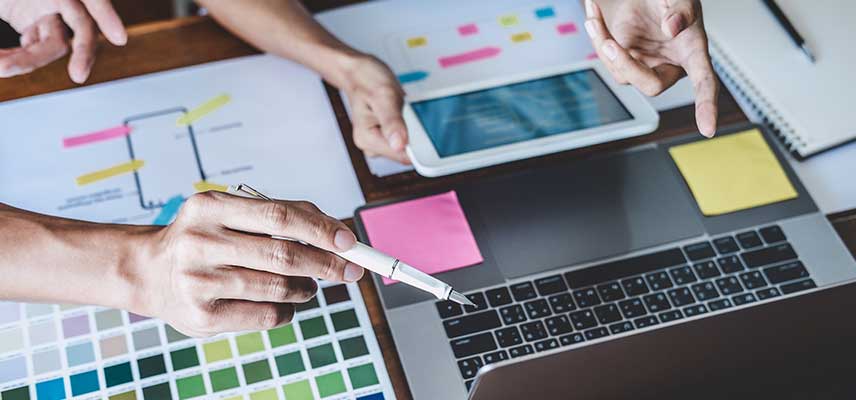 Having a website is only the first step in your business' digital strategy, and building one is easier said than done.
Your website needs to be attractive but fully functional at the same time. It only takes one incident of your website not working the way it should for you to lose a customer forever. Our professional web designers ensure that does not happen.
Here at Advanced Digital Media Services, we have the perfect combination of experience and skill to help you create the best web design that ensures a fully functioning site that appeals and caters to your consumers and their needs. Our goal is to help increase your website traffic, which will in turn boost your sales, brand awareness, and loyalty.
The websites we design focus on making navigation easy and intuitive from all of your website pages. The user will always know where they are on your website and have easy access to where they would like to go. We utilize XML sitemaps which is a list of all the URL's (Webpages) on your website. Navigation is an important method Google uses to find your website. Navigation must be well-planned and implemented, and is a part of basic on-page SEO, which is included with every website we design.
You've got 1/10th of one second to capture the attention of your website's visitors. Human beings think and dream in images, not text. There is one overriding reason you want to have the most current and modern looking website that can possibly be designed. Research has proven that:
This is why at ADMS our specialty is creating the most cutting-edge, video-loading website designs.
Content is king and the engine that drives your website. It by far the one of the most important, if not the most aspect of your website. Content has always played a key role in Google search results. Google wants to provide consumers with websites that offer the best and most relevant content and information provided in the search query. Your website will be easy to read while providing informative yet concise content to the consumer.
We live in a mobile world. One of Google's major algorithms is the speed and responsiveness in which your website loads on mobile. Your website will load fast and respond to all devices. Standard in all our website designs are mobile responsive, video loading websites that open quickly on all mobile devices and platforms. Before launch your website will be tested and only a high passing load speed score will make it through our rigorous quality control team.
We hope to hear from you soon!
We offer a whole range of other digital marketing services that you can choose from. Our web development team is skilled, experienced, and dedicated to help you build a successful online business. Get in touch with our team and start your journey to online success!