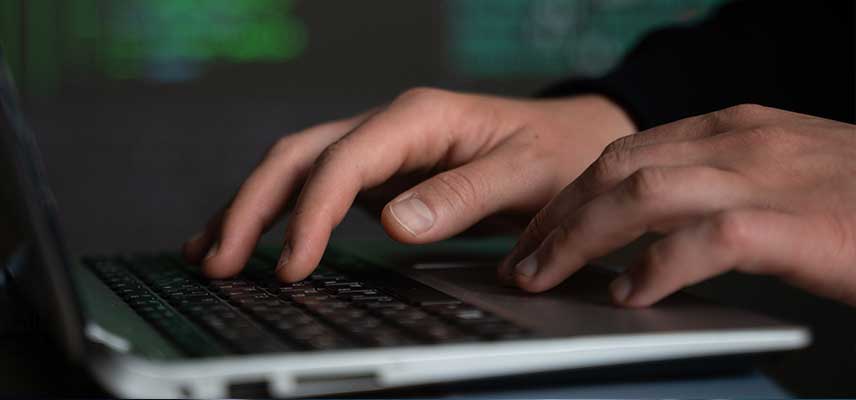 Advanced Digital Media Services is also a web hosting company and works with one of the world's top 10 largest data centers with more than 2,500,000 hosted domains. Sites are hosted on a dedicated server, not some shared hosting plan. You have added protection against distributed denial-of-service (DDoS) attacks with ongoing security updates, increased performance, and maximum uptime. Rest assured that your online presence will be available and easily accessible to clients and future clients alike. Should you have any questions, our advanced product support team is ready to help. Whether you are looking for business, personal, or even Fortune 500 hosting, we are the perfect choice.
With security threats on the rise, hackers are finding new ways to break into websites every day, and out-of-date websites leave business owners vulnerable. However, as a web hosting company, we offer our clients peace of mind in knowing that their website framework has professionals maintaining it, keeping them safe from these and other threats.
Website Monitoring & Maintenance
All of our valued clients can relax while knowing that we are maintaining and monitoring their website. The web advances and evolves rapidly, and in order for websites to remain secure, the framework and the code options inside them must remain up-to-date at all times. Our professional website maintenance staff performs regular updates on all frameworks, plugins, custom coding, and themes. By making these updates, it protects our customers from the threat of hackers.
All ADMS clients receive a "Website Care Report" each month which is a detailed report with a summary at the top, verifying that each of the following standard monthly hosting maintenance tasks has been performed successfully.
WordPress platform updates
WordPress plugin updates
WordPress theme updates
Database optimization
Post revision optimization
Security scans
Website backups
The WordPress platform, which most businesses utilize for their website, is constantly updating and improving. The above tasks must be performed each month to keep any website maintained properly. If you do not receive a report from your current hosting company, how do you know your website is being properly maintained?
Why Choose Us for Hosting?
Our server space is in one of the world's largest data center providers, with facilities in the United States, Europe and, Asia. These world-class data centers consist of industry standard technology to ensure that all servers are kept cool, secure, and online at all times. Whether it's for personal, business, or even Fortune 500 hosting, Advanced Digital Media Services is the ideal web hosting provider.
Growth in Keyword Ranking
Increase in Organic Traffic
Increase in Top 10 Ranking
Increase in Visit duration