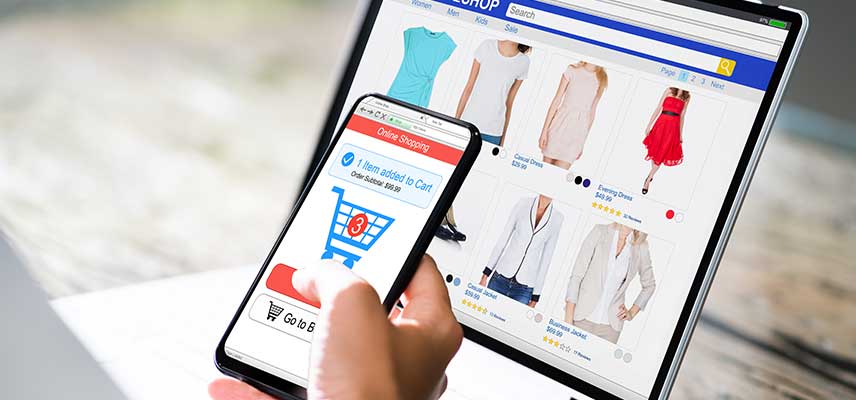 What is E-commerce, anyway?
The means by which we do businesses, buy, and sell online has played a critical role in ensuring brands meet customer needs, whether the economy is on hard times or riding high, proving itself an invaluable business continuity practice.
Circumstances can force countless customers to shop online for necessities they would normally get in-store, and in a post-COVID-19 world, experts think this new habit will continue. You may already have an e-commerce website, but how well does it cope with an increased volume of purchases? Your back-end systems could be overwhelmed, creating inefficient, manual processes. Now more than ever, you should be equipped with a robust e-commerce platform and strategy to survive!
At Advanced Digital Media Services, we make technology work for you. We have the expertise and experience to give you an easy-to-use and feature-rich portal for your business. This will not only generate more sales but also help strengthen your brand image.
From managing users, showing off your products, communicating securely to banks, logging and tracking of orders, your e-commerce business storefront does a lot of work! It is very important to have a well-designed website for your business to run smoothly.
At Advanced Digital Media Services, we have a team of web designers that know what e-commerce is and its demands are. We customize your page to fit your needs and those of your customers. We also make excellent e-commerce templates that are remarkably fast and easy to use for you and your clients to work with.
Not all open-source shopping carts are suitable for your business. Either they don't have the features that you want to include in your cart, or you are not happy with the way it looks. That's where a customized shopping cart comes in.
We will write, design, configure, and deploy the best shopping cart for your e-commerce business! This includes ensuring that your website solidly adds, subtracts, and manages the products or services that your customers need and want.
With our SEO strategies implemented, your customers can view your products faster, including important descriptions to make the most out of online searching and shopping. Let's make adding to the cart easy and hassle-free for your customers and generate more sales!
Payment Gateway Integration
You'll need to polish your e-commerce website with a payment gateway to make your business run. Customers should be given multiple ways to pay. We can integrate a PayPal portal for customers who want a more familiar payment option. Online billing is always handled securely.
At Advanced Digital Media Services, we have the know-how to help billing and payment transactions move along smoothly as we only use extremely secure and well-known payment portals. We can guarantee that great encryption is in place to ensure that your company and clients' financial information are kept safe.
Security, Support, and Maintenance
We know how important security is for your e-commerce business and we will work tirelessly to confirm that all of your company and clients' data are safe. Security is integrated into our applications right at the onset of the web development process.
Our experts also implement key metrics monitoring to help you optimize your campaigns and provide solutions to website issues when necessary.
See how we can help you increase your sales
With our e-commerce web development and marketing strategies. We hope to work with you soon!