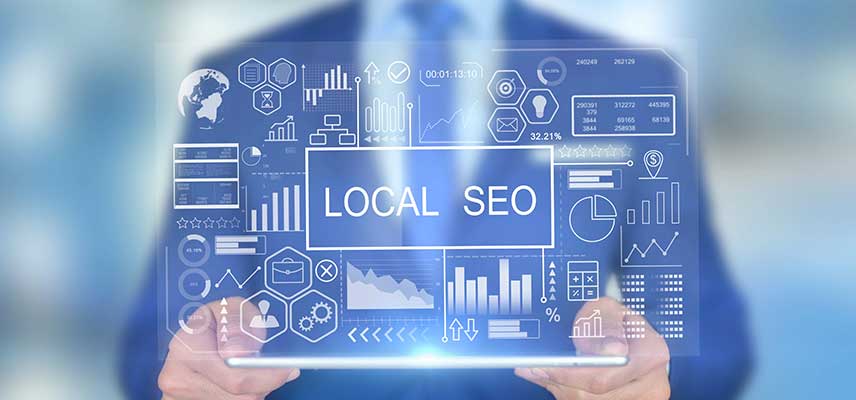 Google is almost synonymous with online searches. With 97% of users utilizing search engines to learn about local businesses, placing on the first page of Google search results is nearly required to receive a share of any search traffic.
To this end, Google created Google Business Profile (GBP). GBP is a listing that shows a business' contact information on the results page. It's the same listing that shows up on Google Maps and local pack, or the top 3 results for a search term in an area. Customers can also leave reviews on a GBP without going to an external site.
But what does GBP have to do with your business? At least 64% of 500 US-based consumers use GBP to find a local business' contact details, while 61% of 3,000 mobile users noted that the click-to-call function of GBP is important to their purchase decision.
So if you're a small to medium enterprise, having a GBP is a surefire way of bolstering your online visibility. Plus, the easier you are to find and reach, the greater the chances are of prospects finding and choosing your business to close with.
Our SEO team will claim and verify your GBP for you. We'll then update your:
And as GBP is free, and an inclusion for most of our SEO master packages, you won't have to spend an extra dime for its activation.
Online directories are invaluable for making businesses more visible to local prospects. In the age of search engines, online directories are used by potential customers to find specialized products and services within their city or county. This usage makes directories prime assets in local SEO.
That's thanks to the link building capacity of online directories. Directories are a way to acquire links, which search engines crawl to discover new content and sites. After indexing them into their database, search engines use this data to determine a site's rankings or inclusion in their local pack—or the three top local businesses for a given set of keywords.
In other words, your business stands a better chance of organically placing in the top local results if online directories list your site. What's more, visitors who come across your business in these directories may click through and convert into sales. This especially becomes important for local SEO, where prospects can be swayed by directories advertising lists for "Top 10s" of a given service.
ADMS will help you claim existing listings, update your business data, and create new listings on online directories frequented by your target customers. We'll also aid you in removing duplicate listings and entries on unreliable or low-traffic sites to protect your online reputation.
All SEO plans should improve your online reputation. Even if your SEO partner manages to place you on the first page of search results, these efforts would go to waste if you don't give prospects a reason to trust your brand. These issues can stem from having zero to low-rated reviews, other brands mixing in the top five results for your business, having no Google Posts or Google Business Profile, and more.
That's why at ADMS, we put a premium on managing your search results. Our local SEO reputation management packages incorporate multiple strategies to gain your audience's trust. We offer our partners the following services:
1. Local SEO Audit & Strategy
It's important to us to take stock of your website's current standings in local searches to understand how we can improve it. These audits allow our team to uncover underlying errors or mistakes that hamper your visibility to local prospects. Our findings are used to create strategies that will help you drive real people to your site, and increase your chances of improving your sales.
The Americans with Disabilities Act (ADA) prohibit discrimination based on disabilities. In some states, businesses can be sued for not having an accessible website. But even when it doesn't land you in legal trouble, having a website that isn't ADA-compliant can tank your business' reputation and online reviews.
ADMS assists our clients in ensuring their website is ADA compliant. All of our SEO packages include this service for hitting every item on the ADA's compliance checklist for websites. And the better your site's accessibility, the greater the likelihood that search engines will rank your business on the top page results.
3. Social Proof Monitoring
Maintaining positive word-of-mouth can reduce the need for paid advertisements and other marketing tactics that can be discarded by your prospects. Reviews play a huge part in purchases—in fact, 57% of consumers only trust businesses with four or more stars.
Part of ADMS' reputation management services is monitoring what your customers say about your business. We help you find positive reviews and highlight them on your website. Moreover, we'll guide you through addressing and removing negative feedback from sources that can heavily affect your rankings.
On-page SEO is critical to your site's SEO performance. After all, your pages are what Google and other search engines inspect to determine their usefulness to users. Some of the top factors that can determine your website's rankings are:
ADMS' on-page SEO packages are designed to hit on these important factors, and more, while improving your website's on-page health. Regardless of the price point, all our SEO plans start with a careful audit of your website to establish a baseline and determine the correct plan of action to improve its quality and ranking in Search Engine Results Pages (SERP).
We will also provide you with comprehensive reports detailing the effect of our SEO strategies on your site. Our partners are also entitled to our VIP hosting services. By migrating your website to our dedicated hosting service, your website will be safe against common online threats, while improving your potential customer's surfing experience.
We aim to make every client a raving fan of our work and we want you to be next!
We can customize a plan suitable for your company's needs and requirements. Don't fall behind the competition. Let us help!