Best SEO Services in Avon Lake, OH
Increase your website's visibility and exposure with SEO practices from experienced experts.
With the tight competition, running a business requires more than just traditional marketing methods. In the online marketplace, reaching your target audience and engaging them requires a strategically crafted high-ranking website.
According to statistics, approximately 81% of people on the internet search for products and services online. This activity benefits businesses with websites designed using the latest SEO strategies and practices. If you're seeking growth or eyeing to increase sales, hire the best SEO specialists to help your business website land a good ranking on search engine result pages.
At Advanced Digital Media Services, we offer affordable SEO services in Avon Lake, OH, to help business owners achieve their goals. Our committed SEO specialists employ the best tools and practices to ensure beneficial results.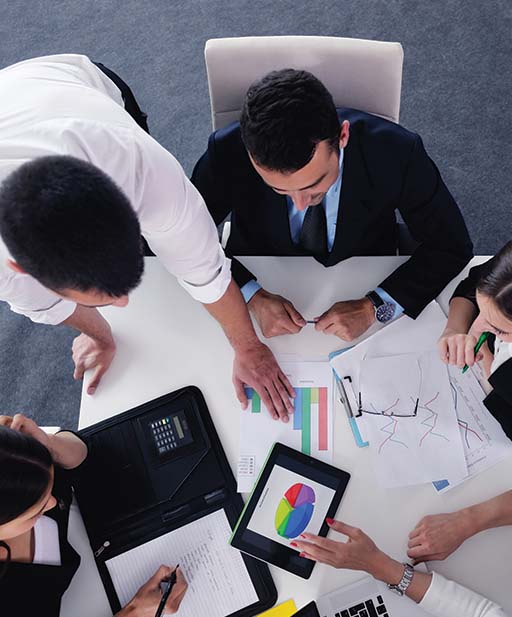 Here Are The Aspects Of SEO We Prioritize
On-page SEO, also known as on-site SEO, is the practice of optimizing web pages. Its main goal is to improve rankings on search results and increase organic traffic. On-page SEO focuses on producing relevant content with high-domain keywords.
At ADMS, we utilize three of the best keyword research tools to target the right keywords. With our affordable SEO services in Avon Lake, OH, you can have the assurance that your website and its content will be well-optimized according to the best SEO strategies and practices.
We optimize elements visible to internet users, such as text, videos, images, and the elements visible to search engines, including HTML tags.
Off-page SEO refers to the things done outside a website with the potential to impact its ranking on search engine result pages. Optimizing websites for off-page SEO involves improving how both search engines and users see its relevance, credibility, popularity, and authority.
As a trusted local SEO company in Avon Lake, OH, we at ADMS also prioritize off-page SEO by earning high-domain backlinks. This practice requires time, effort, and resources, which is why other SEO companies don't include it in their list of services.
As the name implies, local SEO is the aspect that helps websites rank on top of local search results. This optimization includes utilizing keywords focused on local audiences and setting up a Google My Business profile. Local SEO benefits businesses with physical locations or those that provide services and products in certain areas.
With our affordable SEO services in Avon Lake, OH, we also prioritize local SEO. It's challenging to rank on local search results, but it's achievable with our experienced SEO specialists.
Technical SEO is the aspect that focuses on user experience. It includes building websites with fast-loading pages, mobile-friendliness, and security. It also involves having structured data and fixing duplicate content issues.
ADMS ensures that you get the best SEO services in Avon Lake, OH, focusing on high-quality content and user experience. We build fast and responsive websites that users can view on any device. We also build websites that safeguard users' privacy.
To have a high-ranking website and establish a solid online presence, look no further than Advanced Digital Media Services.
We help business owners expand their reach by building world-class websites. At an affordable rate, you'll have access to the best SEO services in Avon Lake, OH. For inquiries, don't hesitate to contact us. We'll gladly assist you with all your needs.
At Advance Digital Media Services, we provide SEO services to any company in any city or town in the United States or the Caribbean that we choose to work with. We have chosen to target specific markets and have therefore created a "target page" for those specific markets. One of the most important tasks we take on to rank your website for your targeted keywords is to create a "target page" that sells one service in one area, and then create high-quality backlinks to that specific page(s). So, we not only provide SEO services to the City of Avon Lake, Ohio but to all of the cities listed below.
Top 10 reasons to do business with ADMS
We look forward to hearing from you today.
"*" indicates required fields
Schedule a call To see if we may be a fit for your online digital goals.