Find a Local SEO Company in Cleveland
Whether you're using traditional or digital platforms, strengthening your brand presence unlocks brand favorability and business growth.
By extending your reach to a broader audience, you can easily attract higher conversion rates and increase operational sustainability.
This, along with other data-driven strategies, is the promise our local SEO company in Cleveland can make for your brand. Committed to leading your site to better ranking opportunities, our team at Advanced Digital Media Services takes optimization and other technicalities off your plate so you can focus more on achieving your short and long-term business goals.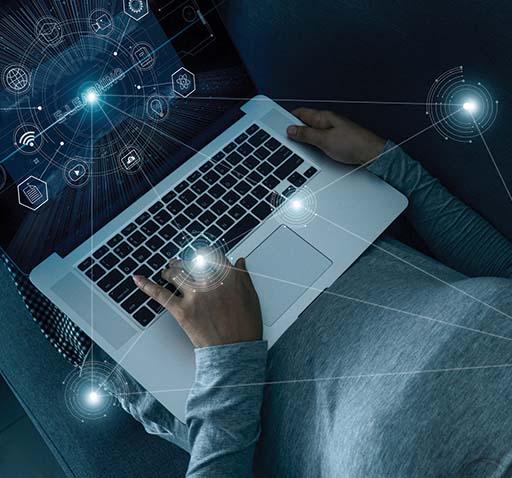 What Are the Benefits of Availing Affordable SEO Services in Cleveland?
Maximize Your Site's Visibility
The average user will not click past the first page of their search results, and statistics confirm this. This is where your site needs to appear. Since visibility dictates online success, it is critical to make optimization a huge part of your business plan. Otherwise, your online site won't get the traffic and the leverage it needs.
Advanced Digital Media Services widens your horizon by using timely, client-centric SEO strategies that can help your site attain maximum visibility and reachability. From coding to web layout, our seasoned analysts integrate the best SEO services in Cleveland so your site can efficiently follow and adapt to Google's algorithms.
As generous as it is, the online world keeps its doors open to just about every aspiring website owner. With so many businesses vying for the top spots in search results pages, attracting online users and encouraging brand loyalty is easier said than done. That's where our expert team comes in.
Driven to provide the best SEO services in Cleveland, our analysts dive deep into analyzing your market's behavior so we can help you create an environment that strongly encourages brand awareness and loyalty. From understanding your audience's needs to using keyword research as a tool to make you more reachable, our comprehensive strategies can help grow your brand by focusing on what matters the most: user experience.
Not everybody who goes online is your target market, making it important to narrow your approach by building a site aimed at users who have the highest converting potential, something that's impossible to achieve without SEO.
Basically, attracting quality leads is the key to increasing conversion rates, which leads you to one of your end-goals: an increase in ROI, or return on investment. Our results-driven local SEO company in Cleveland helps you create a system that will turn your site into a lead and conversion generating machine.
The process is simple. Our team helps you segment your audience so you can shape your site according to your target users' behaviors. This way, you can make it easier for your audience to find you through specific keyword searches, on-page and off-page optimization, and content generation.
Embrace Algorithmic Changes
Google's algorithm changes every day, and it does so to encourage a better user experience. While this is good news for your online audience, these changes can affect your site's ranking if you don't implement consistent SEO strategies. Worse, Google penalizes sites that do not follow its algorithms, making it necessary to hire an expert SEO analyst who can regularly keep your site updated.
Our affordable SEO services in Cleveland are a mix of timeless and innovative strategies that can help your site keep up with these continuously evolving algorithmic patterns. By making tweaks and honing your site to be SEO friendly, you can secure a huge ranking advantage.
At Advance Digital Media Services, we provide SEO services to any company in any city or town in the United States or the Ohio that we choose to work with. We have chosen to target specific markets and have therefore created a "target page" for those specific markets. One of the most important tasks we take on to rank your website for your targeted keywords is to create a "target page" that sells one service in one area, and then create high-quality backlinks to that specific page(s). So, we not only provide SEO services to the City of Cleveland, Ohio but to all of the cities listed below.
Top 10 reasons to do business with ADMS
We look forward to hearing from you today.
"*" indicates required fields
Schedule a call To see if we may be a fit for your online digital goals.