Top-of-the-Line Web Development Services in Jordan, UT
The Internet is a jungle full of fierce, flesh-eating webpages that can easily crush a small, dysfunctional site.
Your business doesn't have to be a weak prey. With our help, you can keep up with even the most intimidating trends, and we'll show you exactly how.
A web development company in Jordan, UT, Advanced Digital Media Services has the expertise you need to build a strong, optimized webpage that can help your brand take the center stage. We make your voice louder by combining winning strategies so you can survive and thrive in the online arena without going over your budget.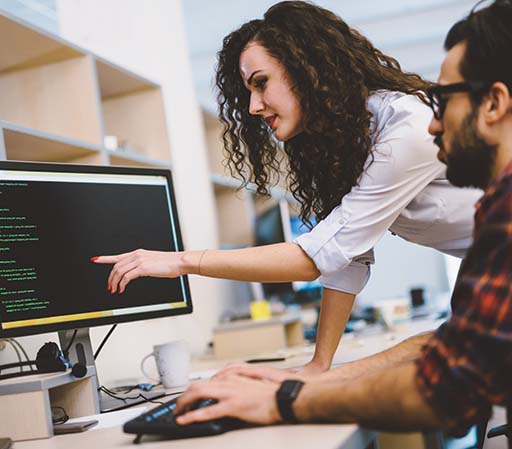 What Are the Benefits of Working with Our Web Development Company in Jordan, UT?
A successful online platform always starts with great web design. Just like live bait, web design is a powerful tool that can attract your target audience and convince them to take the bite and learn more about your products and services.
At Advanced Digital Media Services, we don't just understand your need to keep up with your competition; we also help you bridge the gap by providing you with timeless design concepts that perfectly match your brand. Our web developers in Jordan, UT give you fresh, innovative ideas that are pleasing to both consumers and to major search engines so you can rank better and stay on top of your game.
If it is a clean and highly functional site you're after, our team can help you achieve all that and more.
Responsive and Flexible Platform
Responsiveness gives power to your online platform. As more users switch from laptop to mobile phone use and vice versa, it is becoming increasingly important to make gadget compatibility a prime site-building feature. What's the point of creating a site when it can only respond to one type of device?
Our website developers in Jordan, UT keep you one step ahead by creating a site that can respond to a wide range of gadgets so you can increase your brand awareness at all levels. We understand that every device has different codes and layout requirements, and we put in all the necessary work to make your site reachable and easy to navigate.
The success of a web development company in Jordan, UT is defined by its ability to create a well-structured site that has been optimized for Google's algorithms. When it comes to SEO, our expert team knows that there is one major player that always rolls the dice: user experience.
Google and other major search engines give credits to sites that are built around easy navigation, making users the most important consideration behind every site development. Our developers use this as a guiding principle so your business can continue to build a great reputation not only for ranking purposes but also for sustainable operations and long-term business success.
Great Technical Support and Maintenance
Client centered and results driven, our web development services in Jordan, UT do not stop at creating your website and seeing it go live. As proof of our commitment to provide you our world-class services, our technical support and maintenance team also keeps track of all major changes in Google's algorithms, changes that can affect your site's operations.
From building a solid, SEO-friendly framework to keeping up with the latest trends, our web developers are far from being your average tech guys. We make your site's success our business so you can enjoy years of unwavering success.
Web Development Services in Utah
At Advance Digital Media Services, we provide website development services to any company in any city or town in the United States or the Caribbean that we choose to work with. We have chosen to target specific markets and have therefore created a "target page" for those specific markets. One of the most important tasks we take on to rank your website for your targeted keywords is to create a "target page" that sells one service in one area, and then create high-quality backlinks to that specific page(s). So, we not only provide website development services to the City of Jordan, Utah but to all of the cities listed below.
Top 10 reasons to do business with ADMS
We look forward to hearing from you today.
"*" indicates required fields
Schedule a call To see if we may be a fit for your online digital goals.