Reputable Web Developers in Park City, UT
From creating a design layout to employing strategic SEO practices, your site's staying power is highly influenced by factors that can easily change over time.
Without extensive knowledge and skills, your website can drown in a sea of other e-commerce businesses with years more experience.
Advanced Digital Media Services makes sure this doesn't happen. A top-performing web development company in Park City, our expert team takes the meticulous and heavily technical tasks off your workload so you can focus on what matters the most: leading your business to greater heights.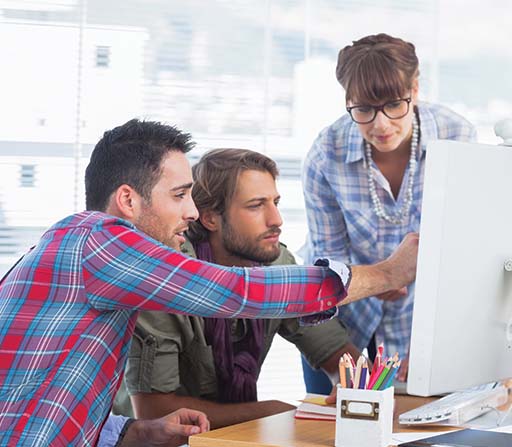 Why Work With Our Web Development Company in Park City?
Professional Web Design Tailored to Your Needs
While companies in the same industry have similarities, your business is your own, unique concept. It is a part of who you are, and it is a mirror of your passion and dedication. The question is, would you let a free online template reflect your life-long dream?
Offering you unrivaled flexibility and creativity, our web developers in Park City move you away from mediocrity so you can build a unique website that stays true to who you are and what your brand represents. By giving you design concepts that are in line with your goals and preferences, we give you the power to create a strong platform that is built around two major goals: raising brand awareness and helping you lead the race.
Elevating User Experience
Regardless of changes within the e-commerce industry, user experience will always dictate business success. Slow-loading or cluttered sites drive away viewers, and search engines know this. If your site lacks cohesiveness and functionality, it will eventually land on the last few pages of Google's search results, which will consequently put your business in a risky place.
Our website developers in Park City are here to help you bury this possibility with our very own digital shovel, AKA our client-centered approach to web development. From an intelligently designed layout to highly functional features, our expert team opens big doors for your brand by helping you create a traffic-driven site focused on elevating user experiences that pave the way to brand loyalty.
Marketing Tactics at the Heart of Your Site
When it comes to running a business, marketing is one winning element that you can never undermine. Our web development company in Park City acknowledges the important role that effective marketing strategies play in gaining business leverage. More than just building a site from scratch, we use inbound marketing strategies and web analytics that help drive organic traffic to your site.
For us, web development is more than what meets the eye. Instead, it is a combination of effective strategies used cohesively to achieve your targeted results.
Your site is your bridge to your consumers, and our aim is to strengthen and widen that bridge by making your site discoverable and accessible to a variety of devices, especially now that many users switch between desktop and smartphone use.
Want to gain searchability across different platforms? Our team can make that happen. With the help of our reliable web development services in Park City, you can align your site's responsiveness and reach with your short and long-term goals.
At Advanced Digital Media Services, we bring your ideas to life so you can chase after your dreams relentlessly. Fill out the form below to contact one of our representatives.
Web Development Services in Utah
At Advance Digital Media Services, we provide website development services to any company in any city or town in the United States or the Caribbean that we choose to work with. We have chosen to target specific markets and have therefore created a "target page" for those specific markets. One of the most important tasks we take on to rank your website for your targeted keywords is to create a "target page" that sells one service in one area, and then create high-quality backlinks to that specific page(s). So, we not only provide website development services to the City of Park City, Utah but to all of the cities listed below.
Top 10 reasons to do business with ADMS
We look forward to hearing from you today.
"*" indicates required fields
Schedule a call To see if we may be a fit for your online digital goals.