Best Web Development Company in Salt Lake City, UT
Your website can be your strongest representation of your brand.
It greatly defines user experience and perception, making it a critical element in building an engaging, reputable image. What impression do you want to make in front of your target audience?
Advanced Digital Media Services is a web development company in Salt Lake City that operates on one guiding principle: our clients don't deserve mediocrity. With our team of expert web developers, you can make your vision a reality without sacrificing elements that make up an impeccable, user-friendly website that's worth frequent revisits.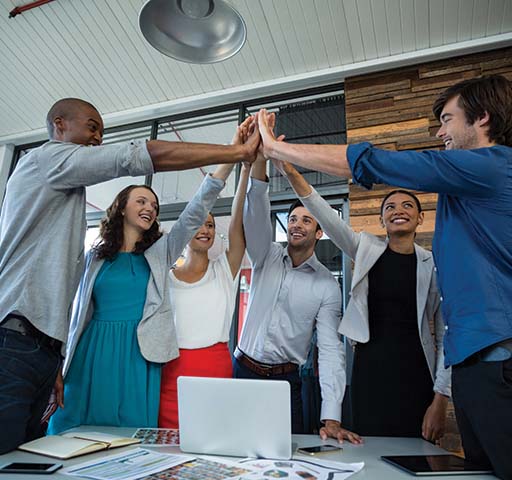 What Are the Benefits of Hiring Our Web Development Company in Salt Lake City?
With our goals centered on helping business owners at every aspect of digital marketing, our team offers nothing but exemplary services that you can always rely on, and that includes web development.
Our website developers in Salt Lake City believe that one of the key elements of a successful website is a clean, easy-to-navigate web design that sends the right message to your audience, straight from you to their screens, and that's what we want to do for you, too.
While design templates are just there to help you launch your site in no time, it can make your site look generic and in turn, send the wrong signal to your audience. How can they trust your brand when you can't even build a thoughtful site? At Advanced Digital Media Services, every little detail matters. From service and product placement to web design, we bring cohesiveness and coherence into your ideas so you can create a structured, navigable website that perfectly reflects your brand's voice and values.
Searchability and Responsiveness in One Space
Our web developers in Salt Lake City play a vital role in improving your site's searchability and responsiveness. With a huge percentage of online users switching from desktop to mobile browsing and search our team focuses on creating a site that can be easily accessed by any device so you can stay ahead in the competition.
Equally important is our team's adept SEO knowledge and skills, which can also give you a huge advantage when it comes to increasing your site's ranking. Putting design, SEO, and other practical features in check, Advanced Digital Media Services is here to help you unlock your site's maximum potential.
Excellent Technical Solutions
We take pride in maintaining quality in all areas of web development by using a holistic, all-encompassing approach. This involves learning your business and its mission, plus what your competition looks like, and then focusing on getting you ranked, whether locally or globally. We have knowledgeable and experienced web developers in Salt Lake City that can provide intelligent solutions to optimize your site so you can make the most out of every search.
From web design to SEO, we have all the skills and knowledge your site needs to rank high in Google's search engine results pages. We cover all bases, so you don't need to lift a finger to gain a business advantage.
Solid Support System at Your Fingertips
So, you built a site from scratch and now you're ready to go live. What happens when unexpected changes sneak up on you and your brand gets hurt in the process?
More than providing one-time web development services in Salt Lake City, Advanced Digital Media Services offers ongoing support and maintenance to ensure your continued progress. For us, adding value should never stop when your site is already up there, running live. You can expect our team to monitor any changes that may affect your site and provide the technical service you deserve.
Please fill out the form below to arrange a consultation. We can't wait to work with you!
Web Development Services in Utah
At Advance Digital Media Services, we provide website development services to any company in any city or town in the United States or the Caribbean that we choose to work with. We have chosen to target specific markets and have therefore created a "target page" for those specific markets. One of the most important tasks we take on to rank your website for your targeted keywords is to create a "target page" that sells one service in one area, and then create high-quality backlinks to that specific page(s). So, we not only provide website development services to the City of Salt Lake City, Utah but to all of the cities listed below.
Top 10 reasons to do business with ADMS
We look forward to hearing from you today.
"*" indicates required fields
Schedule a call To see if we may be a fit for your online digital goals.