Aspiring entrepreneurs who want to start a business from home often have a lot of questions: What kind of business should I start? How do I get started? How do I make sure my business stands out from the competition?
If you're tired of the 9-to-5 grind and looking to explore other entrepreneurial opportunities, we've compiled a list of 11 small business ideas to start from home. We'll also provide tips on how to start your home-based business, so you can turn your passion into a profitable venture.
Small Business Ideas to Start at Home
With the rise of the digital age, there are now more opportunities for aspiring entrepreneurs to turn their passions into successful home-based businesses. Whether you're looking to start a side hustle or make a full-time career change, home business ideas are out there for you. Here are some of them:
1. Virtual Assistant
One of the most popular business ideas to start at home is offering virtual assistance. You can provide a wide range of services to busy professionals, including scheduling appointments, managing email, organizing files, and conducting research. You can also work with clients from all over the world and have the flexibility to work from anywhere.
2. Social Media Management
Social media is essential for businesses to reach their target audience and grow their brand. As a social media manager, you can help companies to create and implement effective social media strategies, manage their online presence, and engage with their followers. You'll need to stay up-to-date with the latest trends and have a knack for creating engaging content that resonates with your audience.
3. Graphic Designing
If you have a creative eye and a passion for design, you can start your own graphic design business from home. You can offer a range of services, including logo design, web design, print design, and more. This is one of the home business ideas that'll require you to have a strong portfolio to showcase your skills and expertise.
4. Copywriting
Copywriting is the art of writing persuasive and engaging content that inspires action. As a copywriter, you can work with businesses to create compelling marketing materials like website copy, email newsletters, social media posts, and more. You'll need strong writing skills to craft messages that resonate with your audience and inspire them to take action.
5. Online Tutoring
With the increasing popularity of online learning, there's a growing demand for online tutors who can help students achieve their academic goals. Online tutors offer one-on-one or group tutoring sessions in a variety of subjects, including math, science, language, and more. They must have strong communication skills and adapt their teaching style to meet the needs of their students.
6. E-Commerce Stores
E-commerce is a booming industry, and if you have a passion for selling products online, one of the popular home business ideas you can try is to start your own e-commerce store. You can sell physical or digital products and use various online platforms to build and manage your store. You'll need to have a solid marketing strategy in place to attract customers and drive sales.
7. Affiliate Marketing
You can earn a commission as an affiliate marketer by promoting other people's products. All you have to do is recommend products and provide a special link to your audience. When they purchase a product through your link, you'll earn a commission. This business idea requires you to understand your audience well and choose the right products to promote.
8. Online Magazine
Starting an online magazine can be a great business idea if you are interested in a particular niche and enjoy writing about it. Creating high-quality content and implementing effective marketing strategies can attract a dedicated readership and generate revenue through sponsorships and advertising.
9. Webinar Hosting
If you're an expert in a particular field, you can share your knowledge by hosting webinars. You can charge a fee for people to attend your webinar or offer it for free to attract potential customers. This business idea requires good presentation skills and the ability to provide valuable information to your audience.
10. Virtual Event Planning
While it may seem like an on-site job, virtual event planning is one of the business ideas you can start at home. Event planners help plan and execute online conferences, webinars, and workshops. They can earn a fee for their services or a percentage of the event's revenue.
11. Online Store for Digital Products
If you have any creative talent, such as music, art, or writing, you can start an online store for digital products. You can sell digital downloads such as music, eBooks, and art prints. This business idea requires creativity and the ability to create unique and high-quality products.
How To Start a Small Business at Home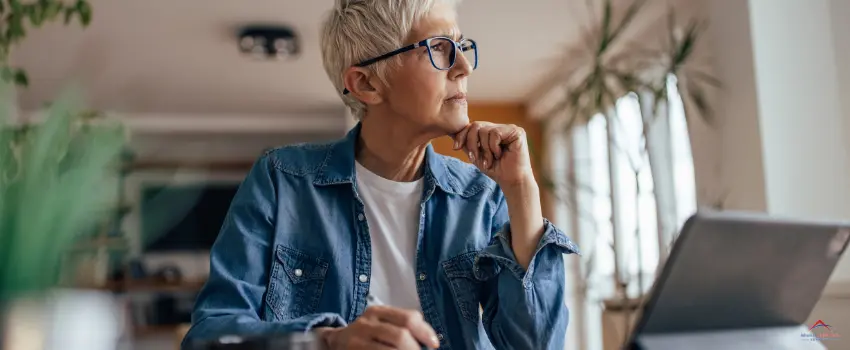 Starting a home-based business can be the perfect way to turn your passions into profit, and with the right approach, you can create a thriving enterprise that supports your lifestyle and goals. Here are some creative ways to start your home-based business:
Choose a niche that excites you. Think about what you love to do, and find a way to turn it into a business. Whether it's baking, writing, or crafting, there's a market for almost everything. By starting with something you enjoy, you'll be more motivated to put in the work required to succeed.
Analyze the competition. Look beyond your immediate competitors and consider other businesses in related industries that may offer complementary products or services. This can help you identify opportunities for collaboration and cross-promotion.
Offer something different. Look for gaps in the market that you can fill with your unique skills and talents. For example, if there are many home-based bakeries in your area, consider offering vegan or gluten-free options that cater to a specific group of customers.
Create a memorable brand. Choose a name and logo that represent your business and resonate with your target audience. Use social media platforms to build a strong online presence and connect with potential customers.
Develop a comprehensive business plan. Your business plan should outline your goals, strategies, and financial projections. Use it as a roadmap to guide your decision-making and measure your progress.
Find creative ways to finance your business. Consider crowdfunding, microloans, or other alternative financing options to get your business off the ground.
Register your business. Obtain necessary licenses and permits to ensure that you're operating legally and avoid any potential issues down the line.
Use multiple marketing channels. Experiment with various marketing channels, such as social media advertising, email marketing, or influencer partnerships, to see what works best for your business.
Start making sales. Celebrate your first sale and every subsequent sale as a milestone. Create a customer loyalty program to encourage repeat business and referrals.
Continuously evaluate and adjust your strategies. Stay up to date with market trends and adjust your business strategies accordingly. Always provide exceptional customer service and be open to customer feedback and suggestions, so you can continually improve your products and services.
The Bottom Line
Starting a home-based business can be rewarding and fulfilling, allowing you to pursue your passions and achieve financial freedom. However, it can be challenging and requires dedication and hard work. The key is to focus on your strengths, interests, and unique value proposition to stand out in a crowded marketplace.
By choosing unique home business ideas that align with your skills and interests, differentiating yourself from the competition, and implementing a solid business plan, you can create a successful and sustainable business that not only provides you with financial stability but also allows you to live a fulfilling and purposeful life.
Ensure that prospects find your brand with expert help from Advanced Digital Media Services.
Advanced Digital Media Services specializes in helping small businesses like yours reach their target audience and grow their brand online. From social media and email marketing to PPC and SEO in Aurora, CO, our expert team has the knowledge and experience to help you achieve your goals. Contact us today to learn how we can help you succeed!