Every small business owner knows that every decision they make can have a significant impact on how they shape their business. Among the most critical moves they'll make is creating a business plan.
A business plan for small businesses serves as a roadmap, helping them define their goals, strategies, and tactics for success. We've outlined crucial steps in creating a comprehensive plan that aligns with your business goals and marketing strategies that set you on the path to success. Let's get started!
What is considered a small business?
Before we dive into the importance of business plans, let's define what is considered a small business. Two factors would determine this—the number of employees and the annual revenue. Although these numbers can vary depending on the industry and location, small businesses would have 100 to 1,500 employees. In terms of revenue, small businesses profit around 1 million to 40 million each year.
Additionally, small businesses are independently owned and operated, have less revenue than larger corporations, and are often focused on providing niche products or services.
Why is creating a business plan so important?
Creating a business plan is essential for any small business to thrive. It is more than a mere document that sets out goals and strategies, but a roadmap for an enterprise's success. Here are some reasons why developing a business plan for small businesses is so crucial:
1. It helps you define your goals.
A business plan helps you set your objectives and identify the steps needed to accomplish them. It's an excellent way to ensure everyone in your organization is on the same page and working towards the same goal.
2. It gives direction.
Think of business plans as a compass. It guides you through your entrepreneurial journey, ensuring you stay on course and steer clear of pitfalls. It helps you stay on track and make informed decisions, so you'll clearly understand what you need to do and when you need to do it.
3. It helps attract investors and lenders.
Investors and lenders want to see that you're serious about your business. By creating comprehensive business plans, you're demonstrating that you're knowledgeable, dedicated, and focused. They can help you communicate your vision to potential investors and lenders and increase your chances of obtaining financing.
4. It helps you measure your progress.
Well-crafted business plans allow you to measure your progress and success over time, making it easy to identify what's working and what's not. You can then make adjustments as needed to keep your business on track and achieve your goals. It's an excellent way to stay motivated and focused on your business objectives.
How To Create a Business Plan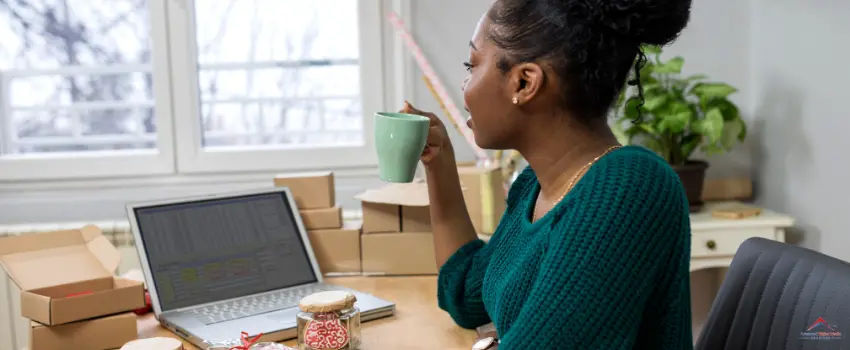 Developing business plans can be overwhelming, especially for first-time entrepreneurs. However, breaking it down into manageable steps can help you create comprehensive business plans that guide your decision-making and enable you to achieve your business goals. Here are basic, actionable steps in business planning:
1. Define your business.
Start by defining your business, including your mission statement, product or service offerings, and target audience. This will help you stay focused on what your business is all about.
2. Conduct market research.
Research your industry and competitors to better understand your market and competition. This can help you identify opportunities and potential challenges that you may face.
3. Develop a marketing strategy.
Define your marketing strategy, including your messaging, branding, and tactics for reaching your target audience. A well-developed marketing plan can help you attract new customers and build brand awareness.
4. Create a financial plan.
Develop a financial plan that includes your projected expenses, revenue, and cash flow. This will help you identify potential financial risks and opportunities and ensure that you have the resources to achieve your goals.
5. Set goals and benchmarks.
Set specific, measurable goals and benchmarks for your business. This will help you stay on track and monitor your progress. Be sure to create a plan for measuring your progress and adjust your plan as needed.
Small Business Marketing Strategies for Success
Whether you're just starting or looking to take your small business to the next level, developing a comprehensive marketing strategy is vital to help you achieve your goals. Without effective marketing, attracting new customers, building brand recognition, and establishing a strong presence in your industry can be difficult. Here are some proven small business marketing strategies that guarantee success:
Define your target audience. Identify the people who are most likely to buy your products or services and tailor your marketing efforts to them.
Develop a unique brand. Your brand should reflect your business's personality and values and be memorable and recognizable.
Utilize social media. Social media platforms such as Facebook, Instagram, and Twitter are powerful marketing tools that can help you reach your target audience and build your brand.
Create valuable content. Content marketing is an effective way to attract and engage your target audience. Create high-quality content that provides value to your audience.
Leverage email marketing. Email marketing is a cost-effective way to stay in touch with your customers and keep them informed about your products or services.
Offer promotions and discounts. Providing incentives such as promotions and discounts is an effective method to entice new customers and encourage them to make repeat purchases.
The Bottom Line
If you're a small business owner, taking the time to develop a comprehensive business plan and marketing strategy can help clarify your vision, identify potential challenges, and outline actionable steps to achieve your goals. It also serves as a roadmap for your business, keeping you on track and accountable to your objectives.
Similarly, a well-thought-out marketing strategy can help you reach your target audience, build brand awareness, and ultimately drive sales. By leveraging these two key components of business success, you can position your small business for growth and sustainability in the competitive market.
Position your business to success with expert help from Advanced Digital Media Services.
At Advanced Digital Media Services, we specialize in helping small businesses develop comprehensive digital marketing strategies that drive results. Whether you need help creating a marketing strategy or implementing a digital marketing campaign, our St. Petersburg SEO team got you covered. Reach out to our expert team today to learn how we can help your business dominate the digital world.