Introducing and implementing various SEO tactics like backlink building and directory submission can significantly impact a business's online presence. Directory submission helps businesses increase their visibility in relevant directories. Similarly, backlink building enhances a website's credibility and authority in the eyes of search engines.
Failing to utilize these methods can result in missed opportunities for exposure, reduced visibility, and limited organic traffic. As a result, it can hinder the business's growth potential in today's competitive online landscape. This blog will explain the impact of backlink building and directory on your SEO tactics.
What Is Directory Submission?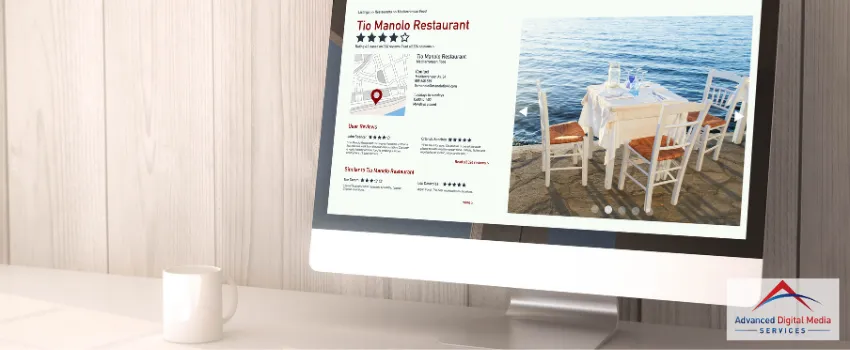 Directory submissions in SEO refer to a process where site owners submit their websites to online directories to create backlinks. The submission is a way of creating off-page SEO. Directory submissions fall under three general categories including:
Paid Directory Submissions – Some directory site owners charge a submission fee for linking websites to others. It usually takes 24 hours for the directory owner to approve the submission.
Free Submissions – There are also free directory submissions for website owners to consider. In this scenario, there is no guarantee that the directory administrator will approve the submission.
Reciprocal Submissions – This requires you to add a link to your website in exchange for having yours approved. When a site owner activates their directory link, the directory administrator approves their link.
Directory submissions are a significant element of SEO. They can point traffic to your website and boost SEO by providing backlinks. Of course, those backlinks should be relevant and high quality.
Additionally, directory submission in SEO can help businesses gain authority through blogging. These blogs should be accurate and updated consistently with relevant and refreshed content. This is because Google loves relevant content that offers informative information to visitors.
What Are the Benefits of Directory Submission?
Implementing directory submissions into your business strategies presents many positive impacts. The benefits of SEO directory submissions are the following:
1. Enhanced Online Visibility
Submitting your website to reputable directories can increase your online visibility and reach a wider audience. These directories often have high domain authority, which can positively impact your own website's search engine rankings.
2. Improved Credibility
Directory submissions can generate valuable backlinks to your site, improving its overall credibility and authority.
3. Increased Sales and Traffic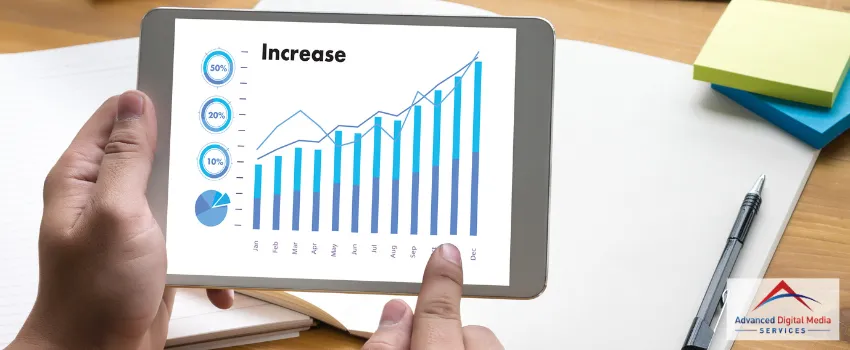 Being listed in directories allows potential customers to find your business more efficiently, increasing traffic and potential sales.
4. Enhanced Local SEO efforts
Directory submissions can also enhance your local SEO efforts, as many directories have specific categories for local businesses, helping you target your desired geographical area.
Overall, utilizing SEO directory submissions as part of your strategy can boost your online presence and contribute to the growth of your business.
How to Make a Directory Submission
In addition to choosing a legitimate directory, you must select the correct niche for your website's URL. Take time to conduct some research about your directory of choice. Consider the following steps:
1. Choose the most relevant directory for your blog or website.
Check for its domain authority. Is the site reputable? Is it a site that makes your business seem, more or less, legitimate? Will your target audience find its way to the directory location? If not, then consider another directory.
2. Choose the category that best fits your website or blog's theme.
When considering directory submissions, evaluate paid and free listing options to determine the best fit for your budget and goals.
3. After selecting a category, narrow it down to address your niche.
When selecting the best platform for SEO directory submissions, avoid too many so it doesn't seem like you're engaging in link-buying practices. Quality over quantity is crucial in directory submissions.
4. After the directory submission, ensure you get a confirmation email.
After making SEO directory submissions, you must check your email for a confirmation message to ensure your submission was successful.
How to Know Which Directories Are Appropriate for Your Brand
Choosing the correct directory is essential to ensure its suitability for your brand. Consider the following factors:
Relevance. Research directories specifically tailored to your industry or niche.
Reputation and Authority. Look for directories with a good reputation and high domain authority to maximize the benefits of your listing.
Target Audience. Assess whether the directory's audience aligns with your target market to ensure your listing reaches the right people.
Categories and Listings. Check the directory's categories and listings to see if they accurately represent and cater to your business type.
User Experience. Evaluate the directory's user experience and interface to guarantee visitors a smooth and user-friendly browsing experience.
Reviews and Recommendations. Look for feedback and recommendations from other businesses or professionals in your industry to gauge the directory's effectiveness.
By carefully considering these factors, you can make an informed decision and choose appropriate directories for your brand. As a result, you increase the chances of reaching your desired audience and maximizing the benefits of your listing.
What Are Backlinks?
Backlinks are links from one website to another, crucial in backlink building. They are like recommendations or references that indicate a website's credibility and relevance.
When other websites link to yours, search engines view it as a vote of confidence, improving your website's authority and potentially boosting its search engine rankings. SEO backlink building involves actively seeking and acquiring these links from reputable and relevant sources to enhance your website's visibility and online reputation.
How Are Backlinks Important for SEO?
If you're wondering how to improve your site's ranking through link building, look into its impact on SEO. Here are a few reasons why backlinks are important for SEO:
1. They convey quality signals to search engines.
When other websites link to yours, it signals to search engines that your page is valuable and authoritative, influencing its ranking. These backlinks indicate credibility and relevance, impacting how search engines perceive and rank your website.
2. They increase traffic to your page from referral sites.
Backlink building with various reputable websites increases click rates and web traffic. It also enhances your website's authority in the eyes of search engines. By acquiring quality backlinks, your business can gain a competitive edge, attract organic traffic, and drive higher conversion rates.
3. They work as an endorsement for your products or services.
When other websites link to your content, it is an endorsement, indicating its relevance and significance. These endorsements typically come from reliable and quality sources, further reinforcing the credibility of your content.
4. They build trust and confidence.
Your ranking improves significantly by engaging in SEO backlink building and acquiring endorsements from authoritative websites. This boosts your brand's trustworthiness, making more people confident in your products or services.
5. They build online relationships between websites.
When another website links to yours, it creates a sense of partnership and enhances your online legitimacy. However, avoiding engaging in link exchanges is essential as it can lead to penalties in the future. Focus on organic backlink building to maintain a transparent and trustworthy online relationship.
How To Create Backlinks
Creating backlinks is not a one-size-fits-all. It depends on the type that you are aiming for. Backlinks can be classified into natural, manual, and self-backlinks. Each of these types is attainable through different methods.
Natural backlinks – These are gained through mentions, reviews, or editorials without your involvement or request.
Manual backlinks – These are acquired by actively asking other sites, blogs, or social media users to link to your site or share your content.
Self-backlinks – These are created by submitting links to directories, forums, or blogs. Exercise caution with self-backlinks to avoid black hat SEO practices.
Factors for backlinks that pass equity include the linking site's popularity, relevance to the subject, anchor text usage, and trustworthiness. Off-page SEO relies on human interaction, positive reviews, content sharing, and references to improve search engine rankings and increase traffic flow. These principles apply to both organic and local SEO strategies.
Does Link Building Still Work for SEO?
SEO backlink building remains an effective strategy for improving search engine optimization. While search engine algorithms have evolved, backlinks still hold value as they indicate the relevance and authority of a website.
Backlink building can help boost organic rankings, increase website visibility, and attract more traffic. Remember that focusing on quality backlinks from reputable sources rather than quantity is vital since it ensures a natural and sustainable link-building approach.
The Bottom Line
Backlink building and directory submission are essential components of a successful SEO strategy for businesses. Backlinks contribute to credibility and improved search engine rankings, while directory submission in SEO expands online presence and aids customer discovery. These strategies work in tandem to enhance website authority and attract relevant organic traffic.
By implementing these tactics, businesses can optimize their SEO performance, increase online visibility, and attract a more extensive customer base. Businesses must prioritize these strategies to remain competitive and achieve substantial growth in the digital landscape.
Expand your digital footprint with SEO strategies by Advanced Digital Media Services!
Are you looking to maximize your business's online presence? Partner with Advanced Digital Media Services, a trusted Denver SEO company.
Our experienced team is dedicated to implementing advanced SEO strategies to elevate your website's visibility, attract targeted traffic, and establish your online authority. With our proven track record and extensive knowledge of the Denver market, we can help your business surpass competitors and achieve top search engine rankings.
Don't miss out on valuable opportunities — contact us today and discover how our SEO expertise can propel your business forward!