As digital marketing continues to grow and evolve, search engine optimization (SEO) remains one of the most essential and in-demand skills for businesses and organizations of all sizes. With more people turning to search engines to find information, products, and services, the demand for SEO professionals has significantly increased.
Whether you're new to the industry or looking to enhance your skills, we'll explore what it takes to become a leading SEO expert this 2023.
Why Consider Becoming an SEO Expert
With businesses constantly seeking new ways to reach potential customers and increase their online visibility, search engine optimization (SEO) has become a highly sought-after skill in digital marketing. Here's why becoming an SEO expert could be a smart career move for you:
Growing Demand – As more businesses transition online, becoming an SEO professional has increasingly become a significant role in the industry. This means that there are plenty of job opportunities available for SEO experts.
High-Earning Career – SEO experts are among the highest-paid professionals in the digital marketing industry. This is because SEO is a highly specialized skill requiring much expertise and experience.
Flexibility – SEO professionals have the flexibility to work remotely or in-house, depending on their preferences. This makes it an ideal career choice for those who value work-life balance.
Constantly Evolving – Search engines are continually updating their algorithms to provide better search results. SEO experts have something new to learn as they must constantly stay on top of the latest trends and techniques.
Rewarding Work – As an SEO expert, you'll be satisfied seeing your efforts pay off. By improving a website's search engine ranking, you'll be helping businesses attract more traffic and generate more revenue.
Diverse Skill Set – SEO experts have the opportunity to work with businesses across various industries, giving you exposure to diverse clients and projects. This can help you develop a well-rounded skill set and broaden your professional network.
Entrepreneurial Opportunities – Many SEO experts work as freelancers or start their digital marketing agencies. This offers unlimited earning potential and the ability to be your own boss.
Search Engine Optimization Job Titles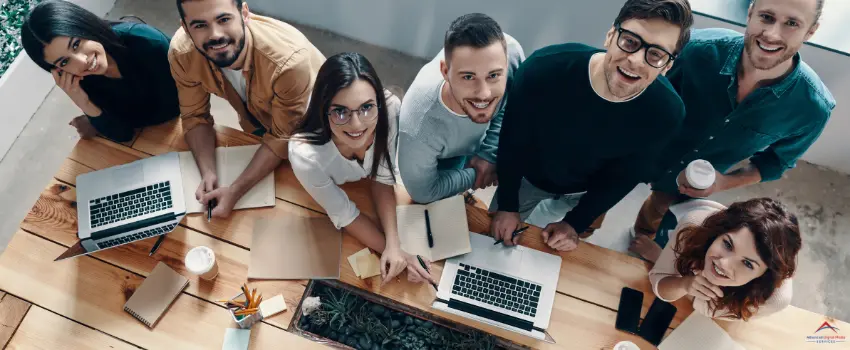 If you're interested in pursuing a career in SEO, there are several job titles you can consider. Your chosen job title will depend on your skills, experience, and interests. But, no matter which you pursue, there are ample opportunities to grow your SEO skills and advance your career in this constantly evolving field.
Here are some of the most common SEO job titles you may come across:
SEO Specialist – Responsible for developing and implementing digital marketing strategies, SEO specialists conduct keyword research, optimize website content, and analyze website traffic to improve search engine rankings.
SEO Manager – SEO managers oversee a team of SEO specialists to develop and implement effective SEO strategies for clients. They also analyze website traffic and provide recommendations to place brands on top of search engines.
SEO Analyst – An SEO analyst analyzes website traffic data to identify trends and patterns. This information is used to develop strategies for improving search engine rankings.
SEO Content Marketing Manager – A content marketing manager is responsible for developing and implementing content marketing strategies, including creating high-quality content optimized for search engines and promoting them through various channels.
SEO Consultant – An SEO consultant is a freelance or independent professional who provides SEO advice and services to businesses, helping them improve their search engine rankings by conducting audits, developing strategies, and implementing SEO best practices.
Digital Marketing Manager – Digital marketing manager oversees various digital marketing channels, including social media, email, and content marketing, to drive traffic and increase revenue.
PPC Specialist – A PPC specialist manages pay-per-click advertising campaigns, including Google Ads and social media advertising. They use various tools and techniques to optimize ad campaigns for maximum ROI.
How To Become an SEO Specialist
Becoming an SEO specialist is a challenging but rewarding journey that requires a strong foundation in digital marketing. Whether you're just starting out in your career or looking to transition to a new field, there are several steps you can take to become an expert in search engine optimization. Here are some of them:
Educate yourself. Start by learning the basics of SEO. Plenty of online resources, including blogs, videos, and online courses, can teach you the fundamentals of SEO.
Get certified. While not mandatory, getting certified in SEO can demonstrate your expertise to potential employers. Many online websites offer free certification programs that cover the basics of SEO.
Develop technical skills. As an SEO specialist, you'll need to be familiar with website development languages such as HTML, CSS, and JavaScript. You should also learn how to use content management systems such as WordPress.
Gain experience. Most employers prefer candidates with at least 2-3 years of experience in SEO or digital marketing. Look for entry-level positions or internships that will allow you to gain experience.
Build a portfolio. As you gain experience, start building a portfolio of your work. This can include examples of websites you've optimized, blog posts you've written, and other SEO-related projects.
Stay up-to-date. To stay ahead of the game, it's imperative to keep abreast of the ever-evolving algorithms of search engines. Ensure you are up-to-date on the latest trends and techniques by following industry blogs, attending conferences, and becoming a member of online communities offering insights and updates.
SEO Expert Skills and Qualifications
SEO is a highly specialized field requiring various skills and qualifications. As such, gaining experience and obtaining relevant certifications can help set candidates apart in a highly competitive job market. Here are some of the essential skills and qualifications needed to become an SEO specialist:
1. Analytical Skills
As an SEO specialist, you'll need to be able to analyze website data, identify trends, and make recommendations to improve website performance. This requires a solid understanding of website analytics tools like Google Analytics and SEMrush.
2. Communication Skills
SEO experts need to be able to communicate effectively with team members, clients, and other stakeholders. They should be able to explain complex SEO concepts in simple terms and be comfortable presenting their work and findings to non-technical clients.
3. Content Creation Skills
An SEO specialist should be able to create high-quality content optimized for search engines. This includes writing blog posts, creating infographics, and producing videos. They should also have a good understanding of keyword research and how to incorporate keywords into their content.
4. Passion and Curiosity
SEO is a constantly evolving field, so a passion for learning and keeping up with industry trends is essential. A curious mindset will help you stay ahead and continually improve your SEO strategies.
The Bottom Line
As digital marketing becomes an increasingly integral part of business success, SEO experts play a crucial role in helping businesses succeed online. With the right SEO skills, qualifications, and experience needed to succeed in this field, one can embark on this rewarding career with the potential for growth and advancement.
The future of digital marketing is bright, and by becoming an SEO professional, you can be at the forefront of this exciting and constantly evolving industry.
Take your SEO strategy to newer heights with Advanced Digital Media Services.
Advanced Digital Media Services is a leading digital marketing agency that specializes in content creation, web development, and SEO in Weston, FL. Our team of experts has years of experience in the industry and have helped businesses of all sizes achieve their SEO goals. Contact us today and take your digital marketing strategy to newer heights.