The Best Web Design Company in Jordan, UT
Your online platform should be more than just a pretty face, but it doesn't hurt to pay close attention to aesthetics, especially in a world where visuals strongly influence audience perception.
Here to put your site into a positive light, Advanced Digital Media Services is a professional web design company in Jordan, UT that has mastered the art of mixing and matching design elements that boost site efficiency. With more than just technical skills and industry know-how, our team takes the time to understand and really know your brand so we can help you find the right voice.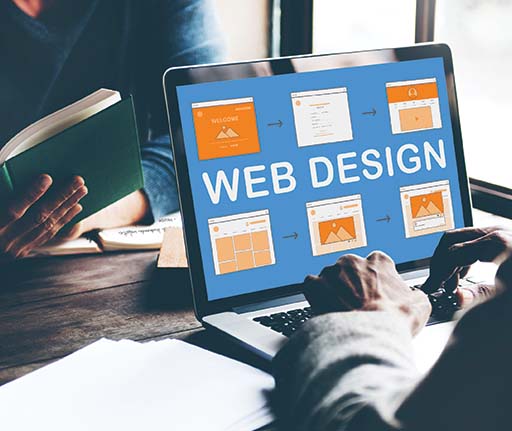 How Can Our Web Design Company in Jordan, UT Help Your Business?
At Advanced Digital Media Services, we believe that a great web designer in Jordan, UT should always draw strength and creativity from one infinite source: inspiration. This is why we never settle for templates or monotonous layouts that can send mixed signals to your target audience. That is not how good business is done.
Centered toward helping you create a unique website that can successfully personify your brand, our website designer in Jordan, UT digs deeper into your company's mission, vision, and persona so we can create a customized site that appeals to your customers, current and potential. We use creativity where pure technical skills fail so you can send the right message with a powerful voice. That's what makes our team unique. That's what makes us the right web design partner for your brand.
Reach a Greater Audience with a Mobile-Friendly Layout
Did you know that the world percentage of smartphone users peaked at 81% in 2019? Considering that you plan to run your business on a digital platform, your site's compatibility with mobile phones and other non-desktop gadgets should be one of your non-negotiables.
Our web design services in Jordan, UT keep site compatibility and flexibility in check so you can reach users on a global scale. We don't stop at creating custom-fit web designs. We make sure your site works with mobile phones and other non-desktop gadgets so your audience won't leave your site angry and frustrated.
Don't take easy navigation for granted. Let's make your adaptive site happen!
Maximize Your Site's Functionality
A well-executed web design layout without the right, user-friendly buttons is a dead end. Just imagine navigating a shopping site without a cart or a "buy now" button, and you'll get the point.
Now, nearly it's impossible for a designer to miss out on those important details, but when it comes to creating your very own site, you need an expert web designer in Jordan, UT who can plan ahead and include not just standard elements, but those extra features that can make your site stand out. That's us.
Optimize Your Loading Pages
Nobody likes visiting a slow-loading site, and that's one fact you can't ignore. When you compromise the quality of your site to cut on costs, you lose something much bigger: your chance to attract your target audience and gain readership. A site that's optimized to load quickly is one that users visit again and again.
Our web design company in Jordan, UT equips your site with all the right tools so it can win over two things: your audience and major search engines. With efficiency and aesthetics combined, your site will surely be headed to success and longevity.
Web Designing Services in Utah
At Advance Digital Media Services, we provide website designing services to any company in any city or town in the United States or the Caribbean that we choose to work with. We have chosen to target specific markets and have therefore created a "target page" for those specific markets. One of the most important tasks we take on to rank your website for your targeted keywords is to create a "target page" that sells one service in one area, and then create high-quality backlinks to that specific page(s). So, we not only provide website designing services to the City of Jordan, Utah but to all of the cities listed below.
Top 10 reasons to do business with ADMS
We look forward to hearing from you today.
"*" indicates required fields
Schedule a call To see if we may be a fit for your online digital goals.