Web Developers in the Bahamas – Advanced Digital Media Services
The Bahamas is known as one of the best places for holidays.
Its breathtaking beaches, historical attractions, family parks, and marketplace attract many tourists. Luckily, as many businesses have realized the power of the internet, searching for the best hotels or restaurants is a breeze.
Searching over the web these days has gone a long way. People use search engines for all kinds of inquiries – who to call for a specific service, what to expect, where to go, etc. All this information is available with just a few clicks. Therefore, if you have a business in the area, website developers in the Bahamas can carve a place for you in the online business landscape.
Staying in business these days means you need to adapt to changes in marketing too. Websites have become an integral part of any business, whether a tenured company or a start-up business. People need to see and learn about your services. If you are not part of the online community, you could be losing millions of potential customers each day.
Growing Your Business With a Website
Your website acts as your store manager and marketing specialist that is available 24/7. Your website is a door to your business. It opens up and provides your service details to millions of potential customers with just a few clicks.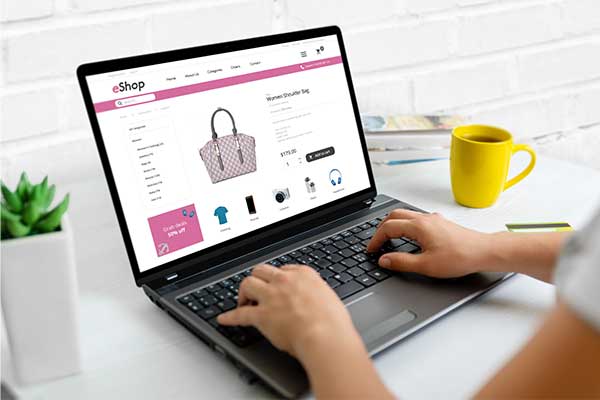 A Web Development Company in the Bahamas: More Than Just Setting You Up Online
With some free websites offering templated layouts, you may think that creating a website is easy. Yes, you can set up a website this way, but you have to be ready for its limitations.
Hiring a professional web developer in the Bahamas like Advanced Digital Media Services guarantees the following for your website:
Templated layouts available elsewhere will only make your website look like other websites or worse, like that of your competitor's.
However, with our help, your website will be uniquely designed for you. Our web developers in the Bahamas will customize it according to your business needs. We'll make it visually inviting and ensure you'll give a good first impression by establishing your business' credibility and trustworthiness.
A poorly designed or outdated website can cost you potential sales. We see to it that your website captures your visitors' attention and keeps them for possible sales conversions.
2. Well-Written Website Content
Aside from the way your website looks, your content is another thing that captures the site visitor's attention. Do they provide the information your customer needs? Do they instantly give customers the reason to book your service or buy your products?
When you hire web development services, you get well-written content that builds your brand and service reliability. Search engine platforms look for content that fits the queries.
Poorly written content can call your credibility into question. You wouldn't be able to gain a potential customer's trust. ADMS's team of content specialists ensures that your content is fresh and tailored to you and your services.
A slow-loading website kills the interest of the site visitor. People don't wait forever just for a single page to load.
Our professional web developers in the Bahamas know the latest trends and updates to building fast-loading web pages. We have the reliable tools to keep your website active and competitive. We ensure little to no downtime to allow you to respond to site visitors efficiently.
4. Search Engine Optimized
Search Engine Optimization services drive traffic to websites. A website that does not generate enough organic traffic may be a liability in reaching sales targets to earn a profit.
Our website development services in the Bahamas include SEO. As we create fresh content for your business, we use relevant keywords to propel your website to the top results on search engine platforms. When it lands on the first page, the higher the possibility to be noticed and visited by customers.
All of these services, and more, can be achieved when you partner with Advanced Digital Media Services.
We cater to all of your business needs online. We take care of the tedious work so you can focus more on other aspects of your business.
Our website developers in the Bahamas are skilled and dedicated to making your business' presence felt in the online community. Talk to us now, and let's take your business to a whole new level!
Web Development Services in the Caribbean
At Advance Digital Media Services, we provide website development services to any company in any city or town in the United States or the Caribbean that we choose to work with. We have chosen to target specific markets and have therefore created a "target page" for those specific markets. One of the most important tasks we take on to rank your website for your targeted keywords is to create a "target page" that sells one service in one area, and then create high-quality backlinks to that specific page(s). So, we not only provide website development services to Bahamas in the Caribbean but to all of the cities listed below.
Top 10 reasons to do business with ADMS
We look forward to hearing from you today.
"*" indicates required fields
Schedule a call To see if we may be a fit for your online digital goals.