Web Development Services in the Dominican Republic
Dominican Republic's location in the Caribbean is an advantage.
It makes it easier for people and businesses to reach markets in South, Central, and North America. The area's accessibility to major consumer markets makes foreign direct investments lean towards the Dominican Republic. Not only that, but they also have a budding telecommunication sector, which is open to expansion.
The Dominican Republic has structured shipping networks with a free trade zone system and a competitive and productive workforce. As a business owner, you're probably concerned about how to get ahead of major competitors in your industry. Advanced Digital Media Services has a team of website developers in Dominican Republic who will develop the company website you desire.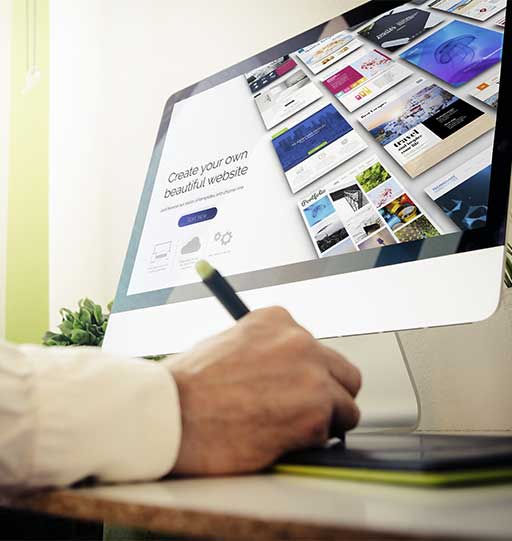 Advantages of Hiring a Web Development Company in Dominican Republic
Creating a website isn't just a few clicks here and there. It requires time, effort, and expertise. It is easy to visualize how you want it to look, but it's an entirely different thing to develop. Video tutorials and Google cannot translate the complexity of web development and web design in layman's terms. Not having any idea about different programming languages can make it easy to make mistakes.
Don't stress yourself over this; let our front- and back-end developers do the job. With experts on the job, you'll have more time to focus on other essential aspects of your business. It will be a far more efficient process with little to no errors and a reasonable timeframe; your company's website will be up and running in no time.
2. Better Looking Website
At ADMS, seasoned website development and design professionals work together to bring your website to completion and establish consistency and brand identity. We make websites that look great, trustworthy, and credible while being greatly functional. Our web developers in Dominican Republic will highlight your brand while ensuring it's mobile-friendly.
When we develop websites, we align with our client's digital goals. We know how to set you apart from the others and what looks good to your target audience. As digital marketing professionals, we're well-versed with search engines standards to make your website rank on top and increase your website's visits and sales.
3. Reliable and Secure Website
When you opt for free website builders, you can't incorporate security measures to protect your website and visitors from malware and cyberattacks. You'll also have to deal with frequent crashes and bugs. Avoid these problems with us as your web development company in Dominican Republic. We conduct regular maintenance to guarantee that your website will not run into any problems.
Today, making websites mobile-friendly is necessary; most people use their mobile phones to browse for things they're interested in. They're likely to leave a website that isn't mobile-ready because, let's face it, it is a hassle to navigate. At ADMS, we apply all current trends and strategies in web design to your company website. Our team will also make sure that your website loads properly on any device and screen resolution.
4. Faster Website Loading Time
Another thing that will make or break the overall user experience is your page speed. A website that struggles to load all of its content will make visitors look for a faster website; people know other websites can provide the answers they're looking for. Don't let your page speed hinder you from converting website visitors into loyal customers.
Your website's page speed is among the important factors Google uses to rank pages. If your website is slow, don't expect to see your company among top-performing websites. Our team knows the right tactics to optimize your page speed. From HTML coding, server location, performance, and redirects, to high-quality graphics and text content – we'll create the website your business deserves.
Contact ADMS For Web Development Services in Dominican Republic
Advanced Digital Media Services provides quality web development services. Entrust your digital campaign to us. It will be one of the best choices you can make for your business.. Call us today, and let's start establishing your brand's online presence.
Web Development Services in the Caribbean
At Advance Digital Media Services, we provide website development services to any company in any city or town in the United States or the Caribbean that we choose to work with. We have chosen to target specific markets and have therefore created a "target page" for those specific markets. One of the most important tasks we take on to rank your website for your targeted keywords is to create a "target page" that sells one service in one area, and then create high-quality backlinks to that specific page(s). So, we not only provide website development services to Dominican Republic in the Caribbean but to all of the cities listed below.
Top 10 reasons to do business with ADMS
We look forward to hearing from you today.
"*" indicates required fields
Schedule a call To see if we may be a fit for your online digital goals.