Web Developers in Bonaire
A well-developed business website helps you target more prospective clients and customers.
Many business owners try to develop their websites by watching online tutorials, while some use ready-made templates. This activity may seem easy because of the information available on the internet; however, it can do you more harm than good. On the other hand, entrusting web development to professionals ensures a website that showcases your business vision, creating brand awareness.
Web developers build, maintain, and monitor a website's performance. Tapping into their expertise spells success for your website's ranking in search engine results pages and your business as a whole.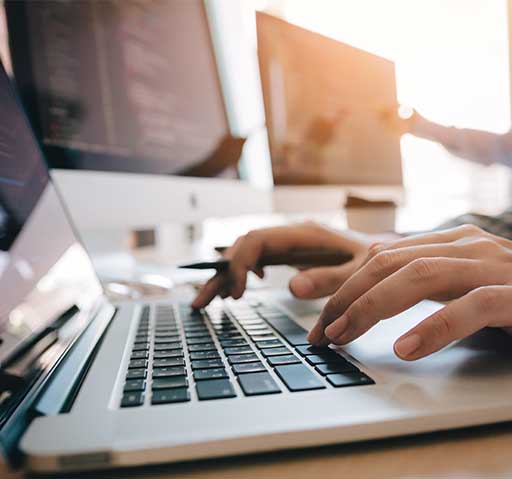 At Advanced Digital Media Services, we provide web development services in Bonaire for business owners who want to expand their reach and open more opportunities for their business. Here's what we provide our clients:
At ADMS, our web developers in Bonaire use a competitive strategy when creating websites. One of the first things we do is analyze the websites of your top competitors. This strategy helps us know the next steps we need to take until we finally develop a website that stands out among those competitors.
Although it takes time, analyzing the strategy of your competitors is essential. We guarantee excellence in our services to keep your business website ahead of the other businesses that provide the same services or products.
As one of the leading web development companies in Bonaire, we keep ourselves abreast of the latest updates in web development. Our website developers analyze and utilize the latest and smartest technologies that help websites perform better.
Google updates its algorithms from time to time. Keep up with the changes by staying updated with the new technologies. Our services at ADMS incorporate the latest trends and techniques in our web development process to secure a top position for you in the online marketplace.
Increasing sales is one of the goals why businesses want to have powerful websites. Our website developers in Bonaire provide data analytics to see how a website performs. We do this as a way of being transparent with all our clients.
Some of the data we provide are page loading speed, conversion rates, bounce rates, and more. These data are essential for us as well when analyzing what parts of your website need improvement.
Did you know that a two-year-old website is considered old? That is because the digital world keeps on evolving day by day. There are changes regularly implemented, such as how Google updates its algorithms. These things can affect the performance and ranking of existing websites.
With the web development services we provide, you can have your website assessed, maintained, and updated from time to time. As a result, you continuously increase sales by attracting more prospective clients and customers and converting them into regularly paying ones.
ADMS provides web development services in Bonaire for all businesses that want to establish a strong presence online.
If you have any inquiries or questions about our services, please feel free to contact us. Our team will get back to you as soon as possible.
Web Development Services in the Caribbean
At Advance Digital Media Services, we provide website development services to any company in any city or town in the United States or the Caribbean that we choose to work with. We have chosen to target specific markets and have therefore created a "target page" for those specific markets. One of the most important tasks we take on to rank your website for your targeted keywords is to create a "target page" that sells one service in one area, and then create high-quality backlinks to that specific page(s). So, we not only provide website development services to Bonaire in the Caribbean but to all of the cities listed below.
Top 10 reasons to do business with ADMS
We look forward to hearing from you today.
"*" indicates required fields
Schedule a call To see if we may be a fit for your online digital goals.