Trusted Web Development Company in Cayman Islands - ADMS
At Advanced Digital Media Services, we offer you digital services that will get you the design and function you want for your business website.
We provide unrivaled web development services in Cayman Islands. We can help you be at the top of your game and beat the competition with a better online presence.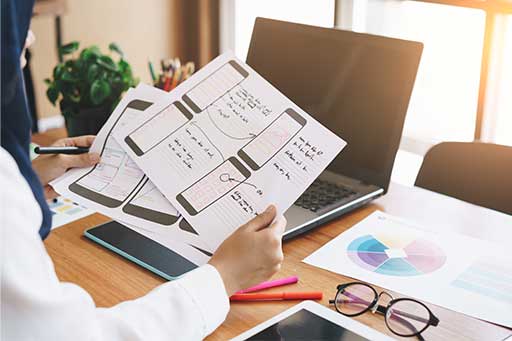 Through the services of our finest website developers in Cayman Islands, we can help you further establish and build your brand with better credibility. Here is what you can expect from our web development services:
The first and most important thing that needs to be done when it comes to web development is planning. Our web developers will provide a site map with the list of the main topics and all the sub-topics to be added to your website. Through planning, we will decide what special characteristics you would want to implement in your site such as specific plugins, custom post types, contact forms, and more.
One of the key factors that needs to be considered is your target audience. If you want a site to cater to the needs of teenagers, for example, the design of your website must fit their needs and interests. Elements like colors or your company logo are also integrated into the website design to provide a stronger identity of your company.
When the preliminary design has been completed, you are shown a preview of your website. This allows you to view your site project from the design and development stages. It also gives you the opportunity to give your opinion and tell our website developers in Cayman Islands what you like or dislike about the web design.
This is where the functional website is generated. All of the individual graphic elements out of the preliminary design are taken and used to make your website functional. These elements are specifically used to produce the functional layout, which builds the overall look and feel of your website. Your site will be responsive and mobile-ready so that it can be accessed by anyone, on any device.
After your website is launched, we go a step further. Our web development company in Cayman Islands will make sure that your website is properly monitored and maintained even after the web development phase.
If you don't want to deal with the hassle of properly developing your online presence, and would rather spend time running your business, our finest website developers in Cayman Islands at Advanced Digital Media Services are more than willing to help you create, or update your website, and keep it up-to-date. Contact us for a free consultation.
Web Development Services in the Caribbean
At Advance Digital Media Services, we provide website development services to any company in any city or town in the United States or the Caribbean that we choose to work with. We have chosen to target specific markets and have therefore created a "target page" for those specific markets. One of the most important tasks we take on to rank your website for your targeted keywords is to create a "target page" that sells one service in one area, and then create high-quality backlinks to that specific page(s). So, we not only provide website development services to Cayman Islands in the Caribbean but to all of the cities listed below.
Top 10 reasons to do business with ADMS
We look forward to hearing from you today.
"*" indicates required fields
Schedule a call To see if we may be a fit for your online digital goals.