Web Development Services in Belize
Whether small or large, starting a business in Belize is a great idea, but you should ensure that it stands out among competitors.
Belize is a small country in the Caribbean, but that does not mean that it offers limited opportunities to business owners and would-be owners. Despite being a small country, it has a developing free-market economy that benefits most businesses.
Being a small country, Belize also has a small population. However, you need not worry about having a small target market because Belize is a major tourist destination. It is just one flight away from big states such as Florida, California, Texas, and New York, which is why your prospective customers and clients are not just local Belizeans.
Since your market includes people from other places, the best way to reach them is online. By having a unique website, you can attract both locals and tourists. The good news is that Advanced Digital Media Services is here to provide top-notch and affordable web development services in Belize.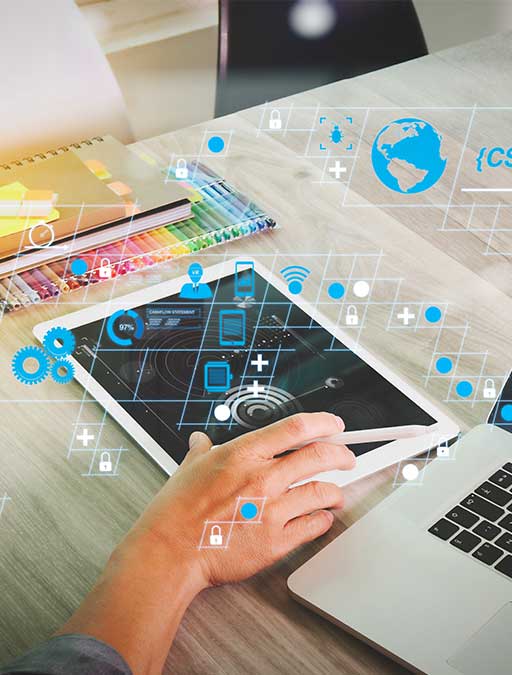 Here's What You Can Expect From Our Web Developers at ADMS
1. Exceptional Web Development Skills
With the information available on the internet, many business owners try to design and develop their websites. However, developing a website is not as easy. There are things, such as SEO and marketing strategies, that only expert website developers know.
Our web developers in Belize spent years learning the ins and outs of developing a website, so you can rest assured that we can provide you with a functional and high-ranking website for your business.
2. Leverage of New Technologies
Technology is changing day by day. Scouring the internet and checking for advancements in web development may not be on your priority list. Good thing our web developers are always looking out for trends and breakthroughs that can help a website perform better.
Our attentiveness and commitment separate us from other web development companies in Belize; we always make sure that we design all our client's websites using only the smartest and latest technologies.
3. Page Loading Speed Optimization
Google does not base its rankings on content alone. It checks other factors before deciding which websites should appear on top of the search results. One of the factors is the page loading speed. A website with fast-loading pages, combined with high-quality content, has a higher chance of dominating the top spots in the search results.
With our website developers in Belize, you will not have a problem with the page loading speed, eventually leading to lower bounce rates and higher conversion rates for your website.
One significant advantage you can get from hiring us is our ongoing support and maintenance services. As Google's algorithms change, the ranking of websites also changes. Developers continuously roll out updates on a website to ensure it stays on top of the search results.
Allow our website developers to do the updates for your website regularly to keep your online presence robust. We'll check everything from plugins and broken links to images and keywords. Leave it to us to ensure that your website functions as it should, so you can work on the core aspects of your business.
Hiring professional web developers in Belize is one of the best decisions you will ever make for your business.
There are many benefits you can get, opening more opportunities for your business. If you are interested in hiring the best web developers, contact us at ADMS. We will assist you to the best of our abilities to help you achieve your goals and expand your business reach.
Web Development Services in the Caribbean
At Advance Digital Media Services, we provide website development services to any company in any city or town in the United States or the Caribbean that we choose to work with. We have chosen to target specific markets and have therefore created a "target page" for those specific markets. One of the most important tasks we take on to rank your website for your targeted keywords is to create a "target page" that sells one service in one area, and then create high-quality backlinks to that specific page(s). So, we not only provide website development services to Belize in the Caribbean but to all of the cities listed below.
Top 10 reasons to do business with ADMS
We look forward to hearing from you today.
"*" indicates required fields
Schedule a call To see if we may be a fit for your online digital goals.