Search Intent Query: Small businesses can use several strategies to maximize local SEO. First, conduct thorough keyword research and incorporate these keywords naturally on your website. Second, optimize your Google My Business profile and encourage positive reviews. Third, focus on building local citations and backlinks. Fourth, engage with the local community to establish a strong online presence. Finally, increase brand awareness to enhance your local SEO efforts further. Implement these strategies to attract more customers.
Small businesses are making a smart move by opting for local SEO. A BrightLocal survey revealed that the percentage of consumers who used Google to evaluate local businesses increased to 87% in 2022, up from 81% in 2021.
This increase highlights the growing importance of local SEO for small businesses looking to attract potential customers. By prioritizing local SEO, brick and mortar businesses can increase their visibility to local customers, stand out from the competition, and drive growth.
To assist in optimizing your business for local search, we've compiled a comprehensive guide covering various local SEO tips and tools. The strategies will help you understand why local SEO is important for your business. They will also teach you how to optimize your business to reach potential customers who rely on local search to decide which products or services to purchase.
Ultimately, prioritizing local SEO for small businesses can help you stand out, attract more customers, and drive growth.
SEO for Small Local Business Success
Search engines use signals such as local content, social profile pages, links, and citations to deliver the most relevant local search results. By leveraging local SEO strategies, brick and mortar businesses can optimize their online presence to target local prospects actively searching for their products or services.
Here are tips specifically tailored to optimize your online presence for local SEO services for small businesses.
1. Claim and optimize your Google Business Profile.
Claim your Google Business Profile (GBP) and ensure it is up-to-date and accurate, including your business hours, phone number, address, and website URL. Optimizing your Google Business Profile can improve your visibility in local search results and increase the likelihood of potential customers finding your business.
Here are additional tips for claiming and optimizing your GBP:
Add photos and videos. Visuals can help make your profile more attractive and engaging to potential customers. Add high-quality images and videos of your business, products, and services.
Encourage reviews. Reviews can help build credibility and trust with potential customers. Encourage your customers to leave reviews on your Google My Business profile and respond to reviews promptly, whether positive or negative.
Use Google Business Profile features. Google My Business offers various features that can help you optimize your profile. Examples include creating posts, adding services, and highlighting your business attributes.
Monitor your profile regularly. Keep an eye on your Google My Business profile regularly to ensure that all information is up-to-date, and your profile is optimized to its fullest potential.
2. Build quality local backlinks.
Building quality local backlinks is crucial for local SEO for small businesses as it helps your website's credibility, authority, and visibility in local search results. Local backlinks are links from reputable local websites, directories, or businesses pointing to your website. Here are three suggestions on what you can do to maximize local backlinks:
For increased local relevance: Contact local organizations, chambers of commerce, or community websites to establish partnerships or collaborations.
For improved online reputation: Sponsor local events, charities, or community initiatives and request a backlink from their event page or sponsorship acknowledgment.
For enhanced referral traffic: Collaborate with local bloggers or influencers catering to your target audience. They can write a blog post or feature your business, including a backlink to your website, which can drive targeted traffic.
3. Optimize your website for local keywords.
Optimizing your website for local keywords helps improve your website's visibility in local search results. It also drives targeted traffic and increases the chances of attracting local customers. This includes optimizing meta tags, headers, content, and URLs with local keywords. You can improve your website's visibility in local search results by targeting location-specific keywords.
Here are additional tips for optimizing your website for local keywords:
Localize page titles and headings. Incorporate local keywords naturally within your page titles and headings. For example, if you run a bakery in New York City, use tags like "Best Bakery in NYC" to target local search queries.
Include location-specific content. Create localized content that focuses on your target location. Develop location-specific landing pages, blog posts, or guides highlighting local aspects and incorporating relevant local keywords. For instance, if you provide plumbing services in Los Angeles, write blog posts on "Common Plumbing Issues in LA" or "Top Plumbers in Los Angeles."
Optimize URL structure. Include location information in your URL structure whenever possible. For instance, use a URL like "yourwebsite.com/your-city/your-service" to improve the visibility of your website for local searches.
4. Leverage online reviews.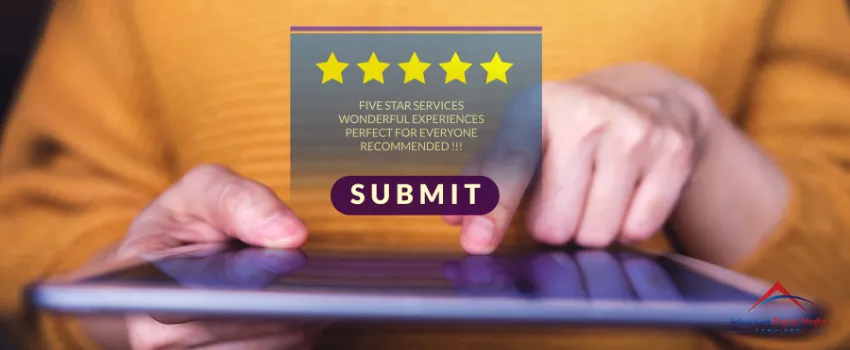 Customer reviews are highly significant for local SEO for small businesses as they directly impact a business's online reputation and visibility in local search results. Here are a few tips for leveraging customer reviews for local SEO:
Encourage satisfied customers to leave reviews. Highlight positive reviews on your website or social media to showcase your excellent reputation.
Monitor and analyze customer reviews. Identify common keywords and phrases in reviews and incorporate them organically into your website's content, meta tags, and product descriptions to enhance your local SEO.
Take the time to respond to reviews promptly and professionally. Address any concerns or issues raised in negative reviews and showcase your commitment to resolving problems. This shows potential customers that you value feedback and are dedicated to providing a positive experience.
5. Use local business directories.
Submit your business information to local business directories such as Yellow Pages, Yelp, and Citysearch. This helps improve your business's online presence and makes it easier for potential customers to find you.
Here are additional tips for improving your online presence through local business directories:
Choose relevant directories. Identify local business directories that are popular and relevant to your industry or location. Focus on directories trusted by search engines with high domain authority.
Ensure consistent information. Maintain consistency in your business name, address, phone number (NAP), and other details across all directories. Inaccurate or inconsistent information can confuse search engines and customers, negatively impacting local SEO efforts.
Include descriptive and optimized content. Take advantage of directory listing features by providing detailed and keyword-rich business descriptions. Incorporate relevant local keywords naturally to improve the visibility of your listing in local search results.
6. Use location-specific landing pages.
Optimize location-specific landing pages with local keywords, business hours, contact information, and directions. Doing so helps search engines understand that your business has multiple locations and improves local search visibility.
Local SEO offers several advantages to help brick and mortar businesses target their local audience more effectively. Here are some benefits of using location-specific landing pages:
Targeted Local Traffic: Location-specific landing pages help businesses attract targeted local traffic. When users search for products or services, having dedicated landing pages that focus on specific locations increases the visibility of your business for those local searches.
Enhanced User Experience: Location-specific landing pages provide a better user experience for visitors. You can create a more personalized and relevant experience by delivering tailored content to their location and needs. This can lead to increased engagement, longer time spent on your website, and a higher likelihood of conversions.
Localized SEO Efforts: Location-specific landing pages allow businesses to optimize their SEO efforts for specific locations. By targeting local keywords, incorporating location-specific information, and building local backlinks, businesses can enhance their local SEO strategies and improve their search engine rankings for each targeted location.
Geotargeted Advertising: Using location-specific landing pages enables businesses to create geo-targeted advertising campaigns. Businesses can maximize the effectiveness of their online advertising efforts by directing specific ads to users in different locations. Linking these ads to relevant landing pages can increase the chances of driving local customers to their websites.
Better Conversion Tracking: With location-specific landing pages, businesses can track the performance and conversion metrics for different locations more accurately. By monitoring the traffic, engagement, and conversion rates on each landing page, businesses can gain insights into the effectiveness of their local marketing campaigns. They can also make data-driven decisions to optimize their strategies.
7. Use social media for local engagement.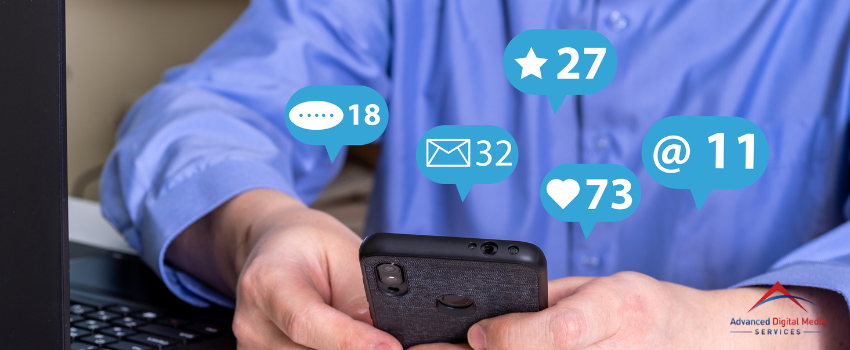 There are plenty of benefits of local SEO for small business owners who use social media for local engagement. Examples include connections with their local audience, brand awareness, and improved visibility in local search results. Here are some examples of how you can leverage social media for local engagement:
Create localized social media campaigns. Highlight community events, local partnerships, or special promotions exclusively for your local audience.
Respond promptly to customer inquiries and comments. Provide helpful information and personalized recommendations. Encourage customers to share their experiences and engage in conversations about your business.
Run social media contests or campaigns. Online competitions encourage customers to share photos, reviews, or stories about their experiences with your business. Feature user-generated content on your social media channels to showcase local advocacy.
Create event pages on social media platforms. Promote local collaborations or sponsorships, and share time-limited discounts or offers exclusively for local followers.
The Bottom Line
Local SEO for small businesses ensures that a business is discoverable when potential customers search online, especially if there's a physical store or service area. By maximizing the seven hacks discussed, brick and mortar businesses can improve their local visibility, attract more customers, and stay ahead of the competition.
Remember, local SEO for small businesses requires consistent effort and monitoring to adapt to changing trends and algorithms. So, staying informed and continuously refining your local SEO strategies is crucial to achieve long-term success.
Conquer the local marketplace with the help of Advanced Digital Media Services.
Incorporating local SEO into your digital marketing efforts is essential when targeting local customers. If you want to know how to maximize SEO for small local business, Advanced Digital Media Services can help you. As an experienced Tampa SEO company, we offer local SEO services for small businesses designed to propel your business in the right direction.
Contact us today for a deeper understanding of our local SEO services for small businesses and to explore the search landscape.