Web Design Company in the Bahamas - ADMS
The Bahamas is known for its clear beaches and swimming pigs.
However, the island has more to offer than being one of the best locations for family getaways. With 16 breathtaking islands, the fun and adventure are endless.
It is no secret that the Bahamas gets most of its GDP from the tourism sector, which accounts for 50%. The second sector is financial services that account for nearly 20%. The remaining is spread across different sectors such as agriculture, fishing, light manufacturing, retail, and wholesale.
It can be challenging to put your business on the map, but with the right provider of web design services in the Bahamas, you can rest assured that your company will soon establish its identity. Advanced Digital Media Services, Inc. is a digital marketing company that offers comprehensive web design services.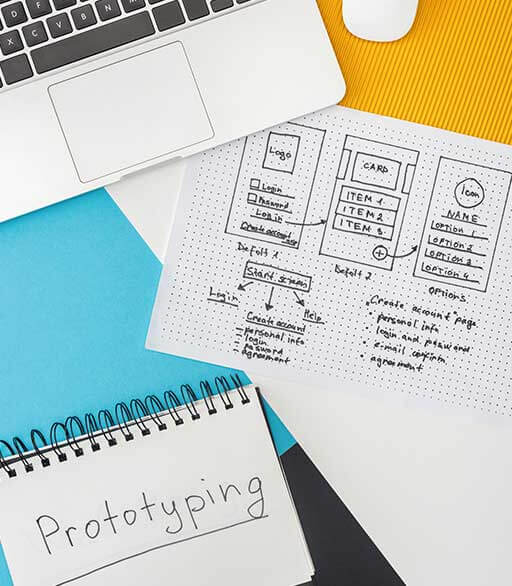 If you need a little more convincing, here's a list of what a good web design can do for your business:
1. A good web design sets the first impression.
Sometimes it's true what they say: first impressions last. That's why you must set a good one. When people visit your website, the first thing they'll see is what it's like to be doing business with you. How your website looks gives its visitors a first taste of your brand and what your business can offer.
Your goal should be to leave a positive impact on anyone who will see your website. A website that doesn't look pleasing to the eyes can have a significant effect on your leads. People will immediately turn to other people's websites. A professional team of web designers in the Bahamas can design a website that can highlight your brand. You can be confident that they'll stay and browse to see more.
2. Your web design affects your SEO strategy.
Web design practices and elements play a significant role in how search engine spiders index your company's website. You may not know this, but website design can make or break a business's SEO efforts. Your on-page SEO is something you shouldn't mess up.
With the help of a web design company in the Bahamas, you can achieve a solid online presence. At ADMS, our teams know the latest trends in SEO, and we'll be more than happy to apply them to your website. We will ensure that your website will be SEO-friendly from beginning to end.
3. Your competitors are also investing in good web design.
Your competitors understand the value that good web design brings to the table. You cannot beat the competition if you don't join them. Keep in mind that your goal is to stand out. An outdated and old website cannot do that for you.
Expert website designers in the Bahamas can craft a web design that can sweep away the competition. Having a well-designed website guarantees a top rank among your competitors. Beating the competition is not easy, especially if your competitors offer the same services as you for the same rates. That's why you should know all the opportunities you have to knock your competitors out of the game.
4. It builds rapport and trust with your target audience.
A website needs to look trustworthy because it is the key to establishing trust and connection to your target market. If you don't have a professionally designed website, potential customers may hesitate to do business with you. Nowadays, people are becoming wary of doing transactions with businesses whose websites look shady or untrustworthy.
On the other hand, a professional-looking web design will have clients or customers knocking at your doors. They will be more comfortable exploring and looking at what your business has to offer. It creates an opportunity for your website to generate higher sales and leads.
Establishing your brand's identity and managing the business itself can be a draining task.
However, it doesn't mean that you should do it all alone. A company offering quality web design services in the Bahamas like ADMS can help you with that. Leave everything website-related to us! Schedule a free consultation with us today.
Web Designing Services in the Carebbian
At Advance Digital Media Services, we provide website designing services to any company in any city or town in the United States or the Caribbean that we choose to work with. We have chosen to target specific markets and have therefore created a "target page" for those specific markets. One of the most important tasks we take on to rank your website for your targeted keywords is to create a "target page" that sells one service in one area, and then create high-quality backlinks to that specific page(s). So, we not only provide website designing services to Bahamas in the Caribbean but to all of the cities listed below.
Top 10 reasons to do business with ADMS
We look forward to hearing from you today.
"*" indicates required fields
Schedule a call To see if we may be a fit for your online digital goals.