Web Designers in Barbados - ADMS
Despite being a small island country in the Caribbean Sea, Barbados is known for its economic stability.
With many big industries — such as tourism, manufacturing, mining, agriculture, fishing, and financial services — business opportunities in Barbados are nearly limitless.
Starting a business in Barbados is not hard as long as you are prepared and well-informed. In fact, its government even allows foreign investors to establish their business entities. If you are a business owner in Barbados who wants to stay ahead of the game, having a well-designed website can help you in many ways.
Advanced Digital Media Services is here to help you stand out. We provide web design services in Barbados for business owners who want to establish a strong presence in the digital world and eventually expand the reach of their businesses.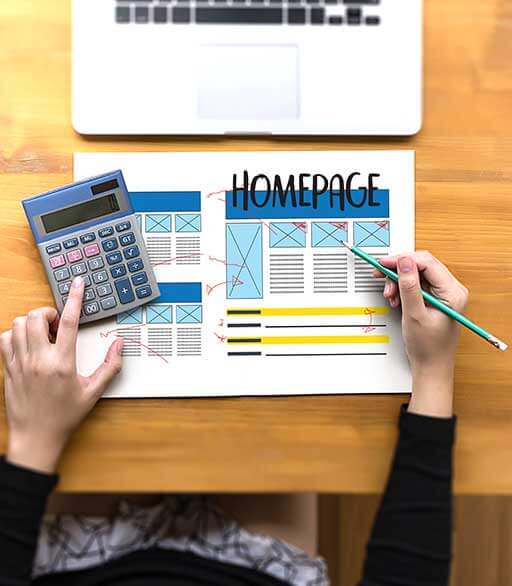 Here's What You'll Get From Our Web Design Services
A good website design makes it easy for internet users to find what they are searching for. The use of layouts and other tools to highlight the most important information is essential to provide hassle-free navigation. Having an interactive menu can also help.
Our website designers in Barbados consider a website's functionality and navigation as a top priority. We provide websites focused on the convenience of the visitors, so you can rest assured that your potential customers will have no problem navigating through the web pages.
Did you know that you only have a tenth of a second to make a good impression on your website visitors? For that very reason, your business must have a striking and outstanding website design. Usually, people judge a website's professionalism by its aesthetics, so being creative is a must.
Our web designers in Barbados are skilled and open to suggestions. You can tell them how you want your website to look, and they can recommend some things to improve your ideas and come up with the best design possible.
3. Mobile- and Web-Friendliness
Most people are now searching from their mobile phones. Although many people search using their desktops, having a mobile-friendly website is of high importance. At ADMS, you won't have to worry about that. We are among the top web design companies in Barbados that create mobile-friendly websites.
We also consider the web-friendliness of the websites we design. Our designers ensure that all our clients' websites are accessible on different devices, browsers, and search engines.
Hiring us will not only give you improved organic traffic, but you will also get a high conversion rate. Together with our SEO team and web developers, our web designers will ensure that your website has all the tools and elements it needs to convert your prospective customers into regulars.
Our aim as a company is to help other companies and businesses reach their goals. We do that by providing services within our expertise. With ADMS, you are in good and skilled hands.
Should you be interested in our web design services in Barbados, feel free to contact us.
Give us a call or send us an email, whichever you prefer. We will get back to you as soon as possible. We are looking forward to working for you!
Web Designing Services in the Carebbian
At Advance Digital Media Services, we provide website designing services to any company in any city or town in the United States or the Caribbean that we choose to work with. We have chosen to target specific markets and have therefore created a "target page" for those specific markets. One of the most important tasks we take on to rank your website for your targeted keywords is to create a "target page" that sells one service in one area, and then create high-quality backlinks to that specific page(s). So, we not only provide website designing services to Barbados in the Caribbean but to all of the cities listed below.
Top 10 reasons to do business with ADMS
We look forward to hearing from you today.
"*" indicates required fields
Schedule a call To see if we may be a fit for your online digital goals.