Establish a Strong Online Presence with an Exceptional Website Design
Whether you already have a business or are still in the process of starting one, hiring a web design company in the British Virgin Islands to build a website is the best option.
With the available tools and information on the internet, many business owners think that designing their own websites is easy. However, web designing involves the use of many elements that contribute to the overall performance of a website, so hiring professional web designers in the British Virgin Islands is recommended.
We at Advanced Digital Media Services provide web design services to help businesses establish a strong online presence. Humans are visual creatures, so effective web design must be utilized when building a business website.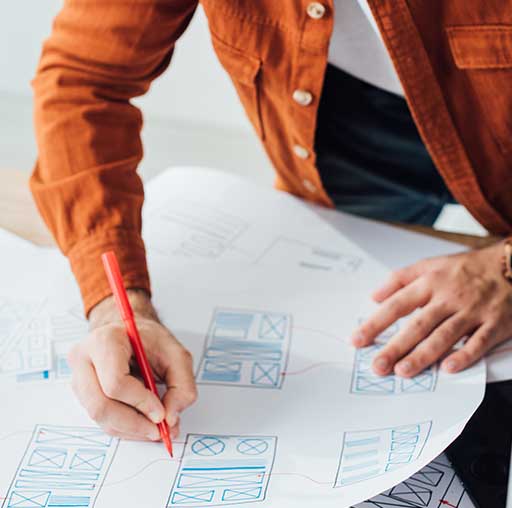 Here's What We Provide Our Clients
When it comes to aesthetics, our website designers in the British Virgin Islands consider different factors, one of which is the text-to-image ratio to guarantee that a website stays aesthetically pleasing and professional-looking. Another factor is the use of consistent and effective layouts to highlight the most important information, which the internet crawlers are looking for.
Many people rely on the visuals provided by a website as a way to determine credibility, and that is what you will get with our services at ADMS. With a professionally designed website, we guarantee that you will have an edge, even when competing with other larger businesses in the digital world.
2. Responsiveness and Reliability
Designing a website does not only revolve around aesthetics though. With our web design services in the British Virgin Islands, we also consider other factors such as user experience. We do this to lower the bounce rate and increase the conversion rate.
We design responsive websites with fast-loading pages and easy navigation to provide your audience with a great experience. Another thing that we consider when it comes to performance is reliability. Our website designers give attention to every detail to ensure that the websites we provide are free from errors and potential crashes.
3. Leverage of New Technologies
Besides desktops, people also search for services and business on the internet using their phones. For that reason, websites should be designed with the latest mobile technologies considered.
The digital world is fast advancing, and the use of new technologies and tools in website design is essential. As a digital marketing company, we at ADMS are always on the lookout for new updates that can help improve our web design process.
Google updates its algorithms regularly. With the changes implemented, website rankings on search results change as well. The good thing is that you can opt for our maintenance services, which provide assessments and updates on the websites of our clients.
During an assessment, which provide data analytics to see how a specific website performs. This helps us pinpoint what parts of the website need improvement, and if there are any, we will provide the necessary updates.
Having a well-designed business website plays a big role in increasing sales.
So, you must seek help from professionals who are familiar with the ins and outs of web designing. To stand out above your competitors, utilize our web design services in the British Virgin Islands. For inquiries or questions, feel free to reach out to us. Give us a call or send us an email. We'll be happy to give you a free consultation.
Web Designing Services in the Carebbian
At Advance Digital Media Services, we provide website designing services to any company in any city or town in the United States or the Caribbean that we choose to work with. We have chosen to target specific markets and have therefore created a "target page" for those specific markets. One of the most important tasks we take on to rank your website for your targeted keywords is to create a "target page" that sells one service in one area, and then create high-quality backlinks to that specific page(s). So, we not only provide website designing services to British Virgin Islands in the Caribbean but to all of the cities listed below.
Top 10 reasons to do business with ADMS
We look forward to hearing from you today.
"*" indicates required fields
Schedule a call To see if we may be a fit for your online digital goals.