Best Web Designer in Dominica
You can be ahead of the game with a professionally designed website not only to build your brand but also make your online presence more visible.
If you are running a business in Dominica, looking into different marketing tactics is a great move. As new businesses begin to pop up around the area, the more challenging it will be to gain customers and sales. To dominate the market, having an online presence is a must. To achieve this, you need to hire the best web designer in Dominica.
Advanced Digital Media Services (ADMS) has the professional team you need to develop a website that highlights who you are while keeping your business objectives in mind.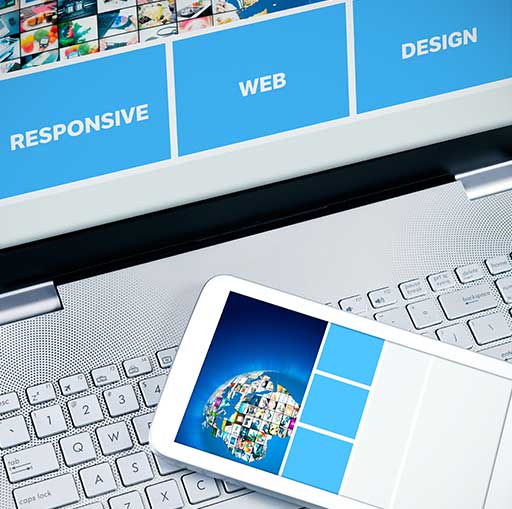 Benefits of Hiring Professional Web Design Services in Dominica
Hiring web design experts instead of relying on the Internet's free website builders will open opportunities for your business to grow.
Here are some of the benefits you'll get when you have professionals working on your website's overall appearance.
Dominating the digital world is not as easy as it seems. Achieving a spot on top of search engine rankings requires work. Only professionals in digital marketing know the ranking factors that search engines like Google are looking for.
For one, there are specific and high-ranking keywords that you need to incorporate on your website's content so that when people search for them, your business will be the first one they'll come across.
Being included in the top three spots on Google is the holy grail among businesses. When you earn a place in the top three, you have higher chances in making a sale or scoring a new client.
2. Unique Website Design and Content
Our web design company in Dominica guarantees a unique website that's tailor-made for your products, services, and target market. Our team of experts consider foremost your branding and style which help visitors easily identify your business.
Along with design, our SEO team also creates compelling content to help your website become more visible in search and ranks. Thus, your site generates traffic which can then be transformed into potential sales.
Nowadays, people are always busy looking down and scrolling through their mobile devices such as smartphones and tablets. A website should be visible and have a friendly-interface on any device.
Our website designer in Dominica makes sure that your site loads fast even on mobile devices. This is because one of Google's major algorithms assesses the speed and responsiveness of a site when it loads on a mobile device.
Before we launch any website our team has designed, we do a test to check how fast your page will load. Our team of experts makes sure that your site gets a high passing load speed score.
Let our team be your partner in achieving your company's online goals.
Our web designers, web developers, and content creators will work on your dream website. ADMS strives to exceed your expectations. With our web design expertise, you'll be able to dominate the competition in the online world.
Call us today and see how we fit your needs!
Web Designing Services in the Carebbian
At Advance Digital Media Services, we provide website designing services to any company in any city or town in the United States or the Caribbean that we choose to work with. We have chosen to target specific markets and have therefore created a "target page" for those specific markets. One of the most important tasks we take on to rank your website for your targeted keywords is to create a "target page" that sells one service in one area, and then create high-quality backlinks to that specific page(s). So, we not only provide website designing services to Dominica in the Caribbean but to all of the cities listed below.
Top 10 reasons to do business with ADMS
We look forward to hearing from you today.
"*" indicates required fields
Schedule a call To see if we may be a fit for your online digital goals.