Best SEO Services in Puerto Rico
Achieve your business goals with the help of an SEO company.
SEO is one of the most integral parts of marketing; it expands the reach of businesses by helping them land a good ranking on search engine result pages. With the best SEO practices and strategies, businesses take one step closer to achieving growth and success.
Not only does SEO help businesses land a good ranking, but it also helps achieve other business goals. It builds better connections with your target audience, improves customer experience, increases authority, increases conversion rates, and makes businesses stand out among the competition.
Advanced Digital Media Services is here to help you grow your business. We provide the best SEO services in Puerto Rico that help people reach their business goals. With our team of SEO experts, highly skilled web developers, and designers, we build business websites that give you an edge over your competitors.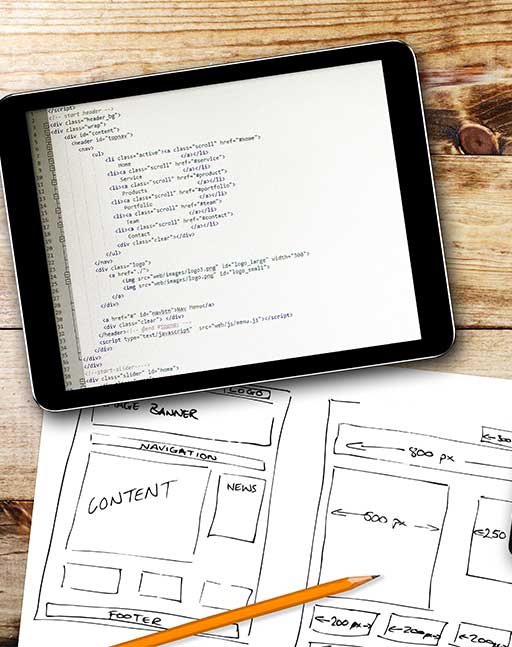 On-page SEO helps search engines understand websites. It is a practice that involves optimizing websites with high-domain keywords to improve visibility and increase traffic. These keywords are incorporated into essential website elements, including titles, headings, subheadings, and content.
At ADMS, we prioritize on-page SEO in our affordable SEO services in Puerto Rico. We utilize the best keyword research tools that always target the right keywords and provide high-quality content aligned with these keywords.
Off-page SEO is another practice that helps improve a websites' position in search engine results pages. It helps search engines determine a websites' authority, credibility, relevance, and popularity.
One of the main tactics we utilize to achieve good search engine result rankings is link building. We at ADMS understand every vital factor in link building, making us one of the best local SEO companies in Puerto Rico. You can rely on us when it comes to earning high-quality backlinks. These require a huge investment of time and effort, which is why other digital marketing companies don't usually offer it.
Technical SEO involves many elements, such as site speed and mobile-friendly design. Over the years, search engines have learned to reward websites that focus on user experience.
As a trusted digital marketing company, we are committed to providing the best SEO services in Puerto Rico. We prioritize every aspect of SEO in our services, technical SEO included. With our services, you are sure to have a fast and responsive website.
Local SEO is an aspect of digital marketing that helps businesses rank higher on local search results. This is helpful for businesses with physical locations or those offering products or services to specific areas. It's also a cost-effective way to increase sales.
While landing a good rank on local search results is challenging, it is possible with the help of our affordable SEO services in Puerto Rico. By hiring us, you have the assurance that your business will stand out from your competitors that offer similar products or services in your area.
Call Advanced Digital Media Services Today
An SEO-friendly website is an essential tool to achieving many business goals. Advanced Digital Media Services is here to build it for you and provide the best SEO services in Puerto Rico. Call us today for any inquiries or questions about our SEO services.
SEO Services in the Caribbean​
At Advance Digital Media Services, we provide SEO services to any company in any city or town in the United States or the Caribbean that we choose to work with. We have chosen to target specific markets and have therefore created a "target page" for those specific markets. One of the most important tasks we take on to rank your website for your targeted keywords is to create a "target page" that sells one service in one area, and then create high-quality backlinks to that specific page(s). So, we not only provide SEO services to Puerto Rico in the Caribbean but to all of the cities listed below.
Top 10 reasons to do business with ADMS
We look forward to hearing from you today.
"*" indicates required fields
Schedule a call To see if we may be a fit for your online digital goals.