Make more people aware of your business with an SEO-optimized website.
If you have an established business in Trinidad and Tobago, or you're planning on starting one, then it's time to avail yourself of one of the best SEO services in Trinidad and Tobago. In recent years, the Governments of Trinidad and Tobago have concentrated on improving the business environment for private sector companies and manufacturing firms. The number of private sector companies has increased, along with an increased need to distinguish your business from its competitors online.
A key element in boosting your online presence and increasing your website traffic is Search Engine Optimization (SEO.) Here at ADMS we are the SEO experts and we utilize the most advanced SEO techniques to increase the visibility of your website. If you want to increase traffic to your website and help your business stand apart from its competitors, you need to contact Advanced Digital Media Services.
Advanced Digital Media Services is a local SEO company in the Trinidad and Tobago area. Using the latest SEO techniques, our team will drive traffic to your website, boost your online presence and help your business grow.  
What to Look For in an SEO Company
Hiring an SEO company for your website is a big step and a decision that shouldn't be taken lightly. If you're looking for a local SEO company in the Trinidad and Tobago area, here are some things to take into consideration:
Experience matters and here at ADMS we have over 10 years experience using advanced SEO techniques to increase website traffic and boost your online presence. Our experience in website development and SEO optimization will help rank your website number 1 on Google search engines.
Many SEO companies make unrealistic claims. For example, they will claim that they can make your website rank number one almost overnight. This is simply not true. Here at ADMS, we only make realistic, truthful promises, and our promise to you is we will work in partnership with you, constantly striving to optimize your search engine ranking.
Any good SEO company has standard certifications from search engines like Google. Before deciding which company you should use to optimize your website, checkout the company's qualifications and make sure they have PPC and Analytics certifications.
Why Choose ADMS' Affordable SEO Services in the Trinidad and Tobago Area
As SEO is a long-term process, it is important to choose a company that will work with you towards achieving mutual long term goals. Advanced Digital Media Services is here to work with you towards long term goals. Here's what our team can provide your business:
01. We'll Improve Your Search Engine Rankings.
At ADMS, we have a team of expert SEO specialists, content creators, web developers, and web designers. We have the tools and expertise to optimize your company website's ranking. Many factors come into play when ranking a website, and our team is constantly researching and staying up to date with all the factors that influence a site's search engine ranking. 
We'll publish well-written content with the right keywords. We'll also design your website so search engines have an easier time crawling it and therefore an easier process ranking it highly.
02. We'll Target the Right Audience.
The goal is to increase your websites visibility for both the general public and specific target markets. Our team at ADMS will optimize your website so that it reaches the right target audience and generates higher conversion rates.
Our SEO experts will focus on optimizing your site so that it reaches the desired target market and effectively promotes the products and services your company offers. Focusing on the right target market will give you a better chance of converting website viewers into loyal customers. When ADMS optimizes your website you will see a significant increase in your website visitors, clicks, and sales.
03. We'll Handle All SEO-Related Matters for You.
ADMS has one of the best SEO services in the Trinidad and Tobago area. Search Engine Optimization is actually a very precise science where even the smallest errors can have far reaching effects. Here at ADMS we have the expertise and eye for detail to eradicate errors that can hurt your attempt to gain a top position  ranking.
SEO is a complex process and we have an in-depth understanding of how it works. Our team will be there for you. We're more than happy to explain our SEO strategies to you. With our team on your side, you'll see an improvement in your website's performance and ranking.
04. We'll Give You Insights to Improve Your Business Decisions.
The team of experts at ADMS work together with you to develop the best SEO strategy and analyze all the insights provided by the SEO implementation. Our team will provide you with monthly reports so you can see how your website is performing. The monthly reports also help us define what strategies are working and what are the least effective The monthly reports will include some of the following numbers:
Daily visitors
Average customer age
Conversion rates
Repeat customers
Average loading time
With these details, you can also tweak some of your strategies to attract and retain more customers. You'll see what business strategies are working for you and what are not.
Advanced Digital Media Services is dedicated to helping your business gain one of the top spots in your industry.
We have one of the most affordable SEO services in the Trinidad and Tobago area. Reach out to us today!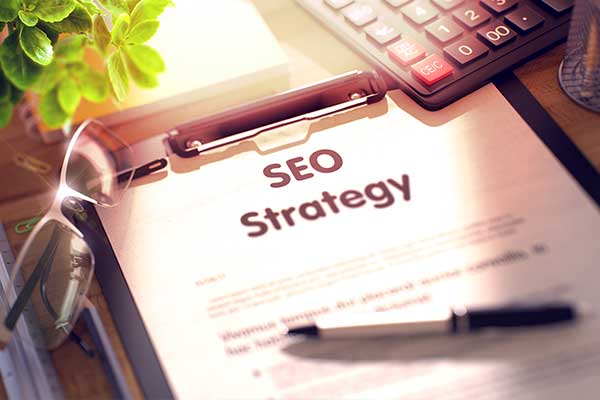 SEO Services in the Caribbean​
At Advance Digital Media Services, we provide SEO services to any company in any city or town in the United States or the Caribbean that we choose to work with. We have chosen to target specific markets and have therefore created a "target page" for those specific markets. One of the most important tasks we take on to rank your website for your targeted keywords is to create a "target page" that sells one service in one area, and then create high-quality backlinks to that specific page(s). So, we not only provide SEO services to Trinidad and Tobago in the Caribbean but to all of the cities listed below.
Top 10 reasons to do business with ADMS
We look forward to hearing from you today.
"*" indicates required fields
Schedule a call To see if we may be a fit for your online digital goals.