Search engine optimization can turn everything around for your business.
Establishing a business is one thing, but making it successful is another. The increasing competition in the U.S. Virgin Islands makes it difficult for many businesses to maintain a steady flow of customers. Advanced Digital Media Services can help your business maintain customer numbers by providing affordable SEO services in St. Thomas.
Competition is stiff in St. Thomas throughout the tourism industry and also in the trade and services sectors. Increased competition is the bad news, but the good news is you can now dominate the market without spending vast amounts on advertising. ADMS can provide an affordable SEO package that will help you achieve your digital goals and dominate your market segment.
At ADMS, we focus on keyword research because we believe it is the blueprint for every digital marketing effort. Our affordable SEO services in Turks & Caicos utilize three of the best keyword research tools to determine the relevant keywords that optimize our client's websites.
Search engine optimization consists of various practices — all of which are focused on helping your business expand. We are one of the best SEO services in St. Thomas, if not the best, and we apply advanced SEO strategies to help your business grow and prosper. Entrust your company's future to our experts.
Things to Look For in an SEO Company
SEO is a long-term process that can bring equally long-lasting results. Keeping a meticulous eye on the local SEO companies in St. Thomas will help you choose the most suitable one for your business needs.  
For your SEO to be successful, you will need a team that knows what they're doing. Here are some of the factors you should take into consideration when choosing your SEO team:
It's easy for SEO companies to promote themselves as being good at what they do; however, the reality is only a few can live up to the hype. When determining the authenticity of an SEO company's claims, one of the first things you should ask about is its history and number of years in the industry. Experience alone can tell you a lot of things about an SEO company.
If a company is legitimate and can live up to its claims, company representatives should be more than happy to show you the results the company has delivered. Reputable SEO companies will generally keep reports showing how they were able to transform and increase the traffic to a client's website.
If you want to verify an SEO company's claim, you can conduct your own search using one of their clients and see where their client's name comes up.
Every good local SEO company in St. Thomas has its fair share of online feedback. How their previous clients talk about them will indicate the company's level of credibility.  
Check Google reviews or other similar platforms and see what makes a company stand out from the others. This will help you narrow down your options. Read all relevant available reviews, as this will give you a "feel" for whether or not a particular SEO company can help you achieve your digital goals.
03. Focus on the Right Audience
One of the keys to successful SEO is targeting the right market. Visibility plays a significant role in your company's growth, but only if you are visible to the right audience. A good SEO company will invest time and effort to make your company more visible to the target market by understanding the following:  
your business,
your products or services,
the audience you're targeting.
 
Good SEO companies can also help you define your goals. They'll develop strategies to help your business gain more revenue, earn more leads, and boost its online presence.
Reasons to Choose Advanced Digital Media Services for Affordable SEO Services in St. Thomas
01. We'll boost traffic to your website.
A website is of no use if no one can find it online. Our team of experts in SEO, web development, web design, and content creation has techniques and strategies that will directly increase traffic to your website.
We'll optimize your site according to existing search engine algorithms. We'll also produce relevant content using the right keywords. Doing this will bolster your website's ranking on Google search engine result pages.
02. We'll provide you with cost-effective solutions.
ADMS offers numerous SEO packages, and you can choose one that fits your digital goals. A lot goes into developing a search engine optimization plan, and although it may not be cheap, it can bring better results than any other advertising technique.
At ADMS, we have SEO professionals who will work to place your website on top of search engine result pages. The goal is to put you among the top three coveted spots on various search engines, and we have the tools and the skills to make that happen.
03. We'll improve customer experience and increase revenues.
With great SEO comes great tangible results. At ADMS, we'll create a website that is fully optimized and generates substantially increased levels of traffic. As one of the best SEO services in St. Thomas, our team will make your website work seamlessly, easy to navigate, fast-loading, and user-friendly.
04. We'll give you a higher return on investments.
You can expect your website to generate increased traffic, more leads and better conversion rates and a greater return on investment when it has been designed by Advanced Digital Media Services. Let us design and optimize your website while you sit back and reap the benefits.
Your website can dominate the online competition when it utilizes the latest and most advanced SEO strategies.
ADMS is here for you. Schedule a call with us today and together we will determine what SEO package will best benefit your business.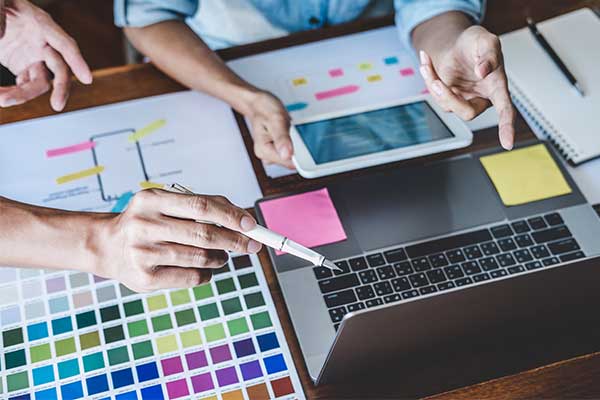 SEO Services in the Caribbean​
At Advance Digital Media Services, we provide SEO services to any company in any city or town in the United States or the Caribbean that we choose to work with. We have chosen to target specific markets and have therefore created a "target page" for those specific markets. One of the most important tasks we take on to rank your website for your targeted keywords is to create a "target page" that sells one service in one area, and then create high-quality backlinks to that specific page(s). So, we not only provide SEO services to St. Thomas in the Caribbean but to all of the cities listed below.
Top 10 reasons to do business with ADMS
We look forward to hearing from you today.
"*" indicates required fields
Schedule a call To see if we may be a fit for your online digital goals.