We live in a digital age where the success of a business heavily relies on its online presence. Companies need to keep up with the latest trends to stay competitive in the market.
One of the most powerful tools that individuals can leverage today is LinkedIn for business owners. LinkedIn has emerged as a premier social media platform for professionals, connecting individuals and companies worldwide. Its convenient features and vast network make it valuable for enhancing brand awareness, driving customer engagement, and promoting products and services. Let's take a look at how to optimize a LinkedIn profile for SEO.
What Is LinkedIn?
Before we dive into the benefits of LinkedIn for business owners, let's first understand the origins of the platform. LinkedIn was launched in 2003 and is a social media platform designed for professionals and businesses to connect, network, and engage with relevant industry communities.
Unlike other social media platforms that focus on personal updates, photos, and videos, LinkedIn is fundamentally a professional networking platform that enables its users to showcase their career history, skills, and expertise and connect with other professionals and industry peers.
Why Is LinkedIn Important for Business Owners?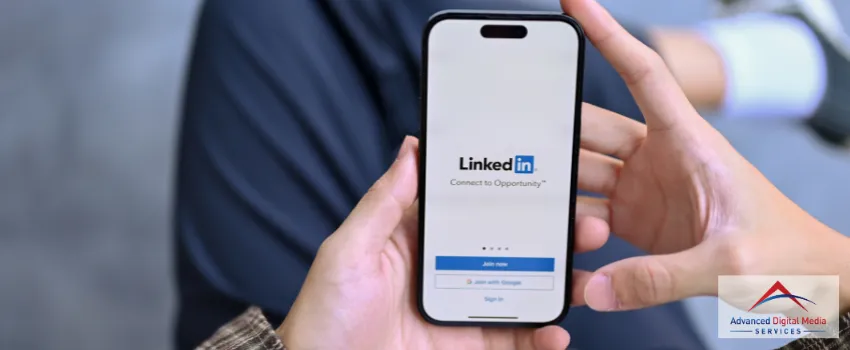 LinkedIn has evolved into a bustling professional networking hub since its inception in 2003. Over the years, it has solidified its position, providing a platform for businesses to connect, engage with their target audience, and establish a solid online presence.
But exactly why is LinkedIn important for business? It's simple. This platform attracts millions of business professionals, making it a gold mine for establishing connections, generating leads, and amplifying your brand's reach.
When you create a profile on LinkedIn for business, you gain the opportunity to:
1. Build a Professional Brand Image
Showcasing your brand and creating a strong, professional image is critical for any business. Using LinkedIn for business purposes allows you to do just that. Through your company page, you can highlight your unique value proposition, share engaging content, and even garner recommendations, boosting your reputation in the industry.
2. Target a Relevant Audience
Audience targeting is a fundamental component of any marketing strategy. Utilizing LinkedIn for business allows you to be served a treasure trove of professional data, helping you precisely target individuals based on their industry, job title, and other relevant criteria. This means you can hone in on the right people and significantly increase the chances of capturing your audience's attention.
3. Generate Quality Leads
The number of leads generated often measures business success. Thankfully, one can use LinkedIn for business such that it serves as a fertile ground for lead generation. The platform offers various features, such as lead forms and call-to-action buttons, enabling you to capture prospect information seamlessly. With LinkedIn, gone are the days of blindly searching for potential customers; you can now attract them with precision.
4. Showcase Products and Services
A LinkedIn company page is a virtual showroom allowing you to showcase your products and services to a professional audience actively seeking solutions. This can give you a competitive edge, as you can tailor your offerings to address your target audience's pain points and needs, ultimately attracting more qualified prospects. This is why LinkedIn is important for business strategies.
5. Stay Ahead of the Curve
Innovation is the lifeblood of success in any industry. Fortunately, LinkedIn's dynamic nature keeps you informed regarding industry trends, news, and insights. By staying active on the platform, engaging with relevant content, and participating in industry discussions, you can demonstrate thought leadership and position your brand as a go-to expert. This further illustrates why LinkedIn is important for business owners.
How Does LinkedIn for Business Work?
Now that we've covered the basics, let's answer some important questions: How does LinkedIn for business work, and how can you leverage it to unleash outstanding opportunities?
The heart and soul of LinkedIn is creating profiles, whether for individuals or businesses, showcasing one's professional and educational backgrounds, skills, and accomplishments. It's like your brand's virtual resume but so much more!
For businesses, it's a chance to highlight their unique value proposition and catch the attention of potential clients. One of the critical benefits of LinkedIn for business strategies lies in this very feature: the ability to vividly and comprehensively showcase what sets your enterprise apart.
LinkedIn Company Page
One of the first steps in using LinkedIn for business is to create a LinkedIn company page. It serves as a digital billboard, giving interested parties a closer and more in-depth look at what your brand brings. It also serves as a launchpad for your brand's journey in building meaningful connections in the vast LinkedIn network.
Does Posting on LinkedIn Help With SEO?
Yes, the benefits of using LinkedIn for business impact your SEO efforts. Sharing high-quality content on the platform can drive more traffic to your website, increasing its visibility on search engines.
How Does LinkedIn Help With SEO?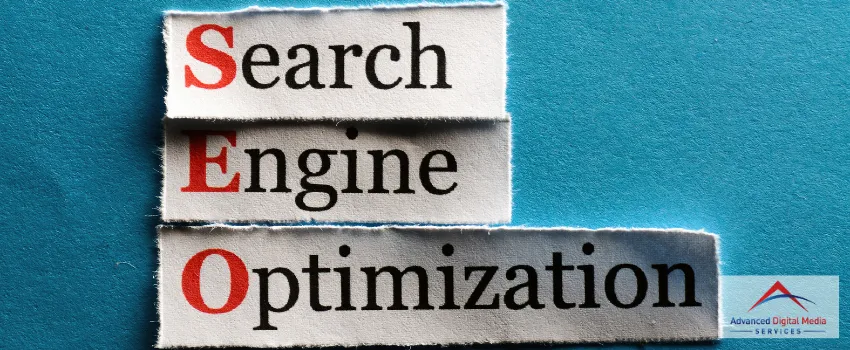 Before we dive into the specifics of leveraging LinkedIn for search engine optimization (SEO) success, it's essential to understand why a business can't ignore SEO in the first place.
One of the often overlooked benefits of LinkedIn for business strategies is its influence on your brand's SEO campaign. Search engines like Google drive the majority of website traffic worldwide. But here's the thing – they're selective about which sites they recommend. Search engines prioritize those who have proven their worth and are considered authoritative and credible in their respective fields.
If you have a strong LinkedIn presence, it can directly contribute to your SEO efforts.
Learning how to optimize a LinkedIn profile for SEO can dramatically increase traffic to your company. Here are some ways that LinkedIn can be beneficial for your business's SEO campaign:
1. LinkedIn Profiles Often Rank High in Search Engine Results Pages
Search your name on Google, and your LinkedIn profile will likely appear on the first page of results (unless you have a widely used name!). One of the notable benefits of LinkedIn for business owners is its solid reputation with search engines. This is due to its quality user base and the platform's established authority. This means that having a well-optimized LinkedIn profile can help you dominate the search results for your name and business.
2. LinkedIn Can Be a Gateway to Your Website
If you're looking for more traffic—and let's face it, who isn't?—a well-optimized LinkedIn profile can be a gateway to your website. One of the key benefits of using LinkedIn for business is its potential to drive relevant traffic to your site. You can achieve this by doing the following:
Including a website link: LinkedIn provides a dedicated space to display your website URL. Optimizing your profile for SEO success means ensuring this link is prominently featured, allowing visitors easy access to your site.
Sharing website content: Another way to drive traffic to your site is by leveraging LinkedIn to share content from your website, such as blog posts, videos, or landing pages. When your connections engage with and share this content, it can attract more leads and potentially redirect users to your website.
3. LinkedIn Amplifies Content Reach and Engagement
Here's the deal—quality content is a cornerstone of SEO. LinkedIn can help you amplify the reach and engagement of your content, giving it a better chance to shine. One of the notable benefits of using LinkedIn for business is its ability to magnify the impact of your quality content. Here are two ways you can make the most of this:
Publishing on LinkedIn: Instead of keeping all your killer content confined to your website, you can repurpose some for LinkedIn's publishing platform. This allows you to tap into LinkedIn's vast audience, increasing the visibility of your content and attracting more engagement.
Sharing website content: Besides publishing on LinkedIn, you should continue sharing content from your website. Optimizing your LinkedIn shares for SEO success means customizing the accompanying text and using relevant keywords to attract the right audience, further increasing the chances of your content getting in front of the people who matter.
4. LinkedIn Drives Social Signals
Here's a little insider tip: search engines pay attention to social signals. These indicators of a piece of content's popularity and relevance include metrics like shares, likes, and comments. When a website's content receives significant social signals, it's seen as valuable and, as a result, gets a boost in search engine rankings.
How To Use LinkedIn Effectively for Business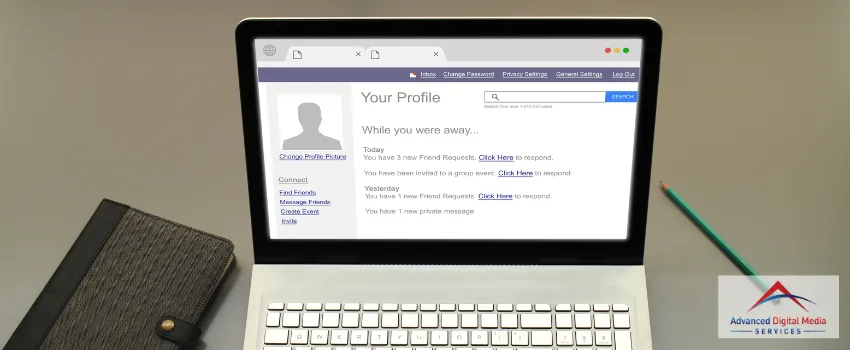 LinkedIn is more than just a networking platform; it's an essential asset for businesses in today's digital landscape. Understanding why LinkedIn is important for business is the first step in harnessing its full potential, from recruitment to brand building.
1. Perfecting Your LinkedIn Profile
Using LinkedIn for business strategies should start with creating a finely-tuned profile. Let's explore how to optimize a LinkedIn profile for SEO and its importance:
Integrate relevant keywords. The inclusion of pertinent keywords is vital to enhance your profile's visibility not only on LinkedIn but also on other search engines. Learning how to optimize your LinkedIn profile for SEO starts with finding these keywords. Place them in your headline, summary, and experience sections to maximize visibility.
Choose a professional headshot. Your LinkedIn image often serves as a first impression for potential connections and partners. Opt for a professional, high-quality headshot that reflects the essence of your brand.
Create an interesting summary. Your LinkedIn summary offers a golden opportunity to capture your audience's attention. Frame a brief yet captivating summary that underlines your unique selling propositions.
Highlight your experience and skills. For your experience section, focus on your accomplishments and notable results. To boost readability, employ bullet points to underscore your most applicable experiences. Also, list your skills and areas of expertise.
2. Building an Effective LinkedIn Company Page
Your LinkedIn company page serves as your business's headquarters on the platform. Let's look at some optimization strategies:
High-Quality Visuals and Captivating Descriptions – Images have a lasting impression. Use visually appealing, high-resolution images that embody your brand's ethos. Also, draft a captivating company description that transparently outlines your mission, values, and service offerings.
Employee Engagement – Cultivating a following for your LinkedIn company page can exponentially extend the reach of your content. Motivate employees to link their profiles to the company page and interact with its posts.
3. Leveraging LinkedIn Groups
LinkedIn groups serve as networking gold mines where you can interact with industry peers, potential clients, and thought leaders. When using LinkedIn for business marketing:
Identify Active and Relevant Groups – Search for active and relevant groups where your target audience is most likely. Look for groups with a significant number of members and regular interactions.
Engage in Meaningful Discussions – Join the conversation by commenting and sharing valuable insights. This positions you as an industry expert and helps build relationships with other group members.
Striking a Balance in Self-Promotion – While the ultimate goal is to promote your business, striking a balance is crucial. Rather than excessively promoting yourself, focus on providing value and thought leadership to the group. This approach will significantly enhance your chances of garnering genuine interest in your products or services.
4. Developing a LinkedIn Content Strategy
Consistency is paramount regarding content; the same applies to LinkedIn for business marketing. Here's how to develop an effective content strategy:
Understand your target audience. Identify your target audience and understand their requirements, interests, and challenges.
Share a balanced mix of content. Share a mix of original and curated content. While original content exhibits your expertise, curated content shows you are updated with the latest industry trends, offering a rounded view to your audience.
Leverage multimedia elements. LinkedIn supports various media formats like images, videos, and presentations. Make your content more engaging by incorporating these multimedia elements.
Regularly update and refine your strategy. Keep track of your content's performance and engagement metrics. Analyze what's working and needs tweaking, and continuously refine your strategy.
5. Networking and Relationship Building on LinkedIn
Networking is the backbone of any marketing strategy when it comes to using LinkedIn for business. Here's how you can effectively network with your audience:
Connect Thoughtfully – When sending out connection requests, personalize them and clarify why you wish to connect. This shows your intent and heightens the chances of a positive response.
Actively Engage with Connections – Support your connections by regularly engaging with their posts. This could include liking, commenting, and sharing their content.
Deepen Connections Through Direct Conversations – Move the interaction from the feed to direct messages to deepen your relationships. Start meaningful conversations, offer help, and share valuable resources.
6. Using LinkedIn Analytics for Business
LinkedIn for business profiles provides brand owners with analytics that can help them measure the effectiveness of their efforts:
Monitor Crucial Metrics – Identify and track key metrics that align with your business goals. This can include profile views, content engagement, and network growth.
By implementing these strategies, you can effectively leverage LinkedIn for business and understand the benefits of using LinkedIn for business marketing. This allows you to expand your network and boost your brand's online presence.
Key Takeaway
In the ever-evolving landscape of digital connectivity, LinkedIn stands out as an indispensable tool for businesses. The platform serves as a networking hub and a catalyst for brand promotion, targeted marketing, quality lead generation, and even SEO enhancement.
Businesses can significantly amplify their digital footprint by intelligently leveraging its features, thereby gaining a competitive edge. With such benefits, it's a missed opportunity not to enlist the expertise of professional SEO services to optimize your LinkedIn strategy further and reap maximum rewards.
Outperform Your Competitors With the Help of Advanced Digital Media Services!
Get a leg up on your competitors using our specialized Sandy, Utah SEO services. At Advanced Digital Media Services, we offer unparalleled expertise to enhance your online presence and drive real, measurable results.
Don't miss out on your opportunity to secure a prime spot in search rankings and attract the clientele your business deserves. Take action now and elevate your SEO game with Advanced Digital Media Services!