Affordable SEO Colorado Springs CO
Colorado Springs is known for being one of the leading US travel destinations for experiential travel. Its stunning natural beauty attracts thousands of tourists from all around the country. Being a hot tourist destination makes Colorado Springs an excellent place to start a business.
If you plan to start a business in Colorado Springs, or if you already have one, you should know that standing out from the volume of competitors can be a bit of a challenge. However, it's possible with the help of SEO experts who can help your business rank high on Google.
Advanced Digital Media Services is a trusted Colorado Springs SEO company. We provide a broad array of SEO services to help business owners stay ahead of their competition and increase sales. Investing in our services means achieving your business goals.
to see if we fit your online digital goals.
Reliable Colorado Springs SEO Services
At Advanced Digital Media Services, we have a team of SEO professionals who provide the following services:
Why Advanced Digital Media Services
When looking for a Colorado Springs professional SEO company, we're the best option! Here are the reasons we're trusted by a lot of business owners not just in the Centennial State but also across the country:
Advanced Digital Media Services has been in the industry since 2009. With vast experience in SEO and digital marketing, you have the assurance that we can help you rank #1 on Google.
2. Full-Service Digital Marketing
From SEO to web development to web design, our team's the one to call. We specialize in full-service digital marketing, so you can rely on us to provide you with all you need to rank high on search results.
With years of providing digital marketing services, we know the best strategies that can help a business stand out. Hiring us will be your advantage against all your competitors in Colorado Springs.
Trusted SEO Colorado Springs CO
When you view our online portfolio, you'll see that we've worked with businesses from different industries, including: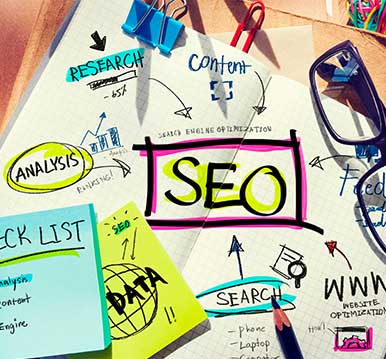 Top-Notch Colorado Springs SEO Strategy
Advance Digital Media Services develops target pages to help our clients achieve a better understanding on how our SEO services can help them succeed in their local areas.
The number of reputable backlinks increases as your chosen keywords appear more frequently on these pages when they are searched. Your business gains greater online authority and higher search engine rating by having quality links, making it easier for customers to choose you.
We provide SEO services to businesses in Colorado Springs, CO, and the following cities:
Top 10 reasons to do business with ADMS
We look forward to hearing from you today.
"*" indicates required fields
Schedule a call To see if we may be a fit for your online digital goals.