Best SEO Services in Westminster, CO for Your Business
A strong brand runs on trust and credibility.
As algorithmic patterns affect how your online business operates, it is becoming more critical to focus on your site's consistency in terms of searchability, which creates a huge impact on audience perception. People trust high-ranking sites, and that's what you want to focus on when building yours.
Advanced Digital Media Services is an industry leader in providing the best SEO services in Westminster, CO. By implementing intelligent, SEO-friendly solutions, our team helps your site reach higher rankings, bringing you brand recognition and credibility.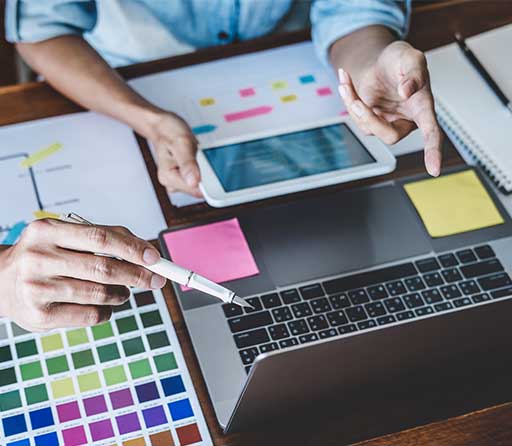 How Can Our Local SEO Company in Westminster, CO Help Your Business Grow?
In contrast to traditional paid ads, organic traffic is non-disruptive and more engaging in nature. When a user searches generic terms and phrases, your goal should be to draw that user into your site by appearing on the 1st page of major engine searches.
Our local SEO company in Westminster, CO keeps you closer to that goal by employing inbound marketing, keyword research, and other smart, results-driven SEO strategies that can help you attract organic traffic. By maintaining precision across all the techniques we use, your site can rank better and gain better visibility.
Be Resilient to Algorithmic Changes
Building an SEO-friendly site is never the end of your journey. It is only the beginning. In the hopes of creating an exemplary user experience, Google pushes webmasters to increase site efficiency and functionality by making tweaks on its algorithms. This doesn't just set the bars higher for web developers; it also highly encourages site owners to make SEO both a priority and a long-term investment.
You don't want your site to be left behind, or worse, penalized. Since a smart, adaptive site is your bridge to landing on the 1st page of engine searches (and staying there), it's important to find the best SEO services in Westminster, CO that can help you increase your site's flexibility and resilience to change.
Create Doors for Long-Term Business Gains
Our local SEO company in Westminster, CO is geared towards helping you get consistent, quantifiable results that aim to attract long-term business leverage. Instead of utilizing just one approach, we use SEO strategies that are fine-tuned to your target audience's attitude and level of engagement.
By using strategies that put your market at the center stage, our expert team is able to follow the right impressions and create solid pathways that help your site gain visibility, which eventually increases your lead, brand awareness, and conversions.
Be One Step Ahead of Your Competition
An integral part of business analysis is understanding your environment and your competition. Our affordable SEO services in Westminster, CO keep you aligned with your goals by researching and separating business trends that work from those that don't.
By diving deep into your industry, our expert team is able to understand what it means to create unparalleled discoverability by using the right keywords while elevating your user's navigating experience.
Needless to say, we bring a holistic SEO approach to the table so your site won't just enjoy a short-term increase in rankings. We look at your long-term gains so you can keep your business thriving for the years to come.
At Advance Digital Media Services, we provide SEO services to any company in any city or town in the United States or the Caribbean that we choose to work with. We have chosen to target specific markets and have therefore created a "target page" for those specific markets. One of the most important tasks we take on to rank your website for your targeted keywords is to create a "target page" that sells one service in one area, and then create high-quality backlinks to that specific page(s). So, we not only provide SEO services to the City of Westminster, Colorado but to all of the cities listed below.
Top 10 reasons to do business with ADMS
We look forward to hearing from you today.
"*" indicates required fields
Schedule a call To see if we may be a fit for your online digital goals.