Hiring the Best SEO Services in Thornton
Search engines have become the single most important platform for businesses and marketers because of the sheer number of people who use them.
Google, which holds about 90% of the market share, averages 5.6 billion searches per day. A good portion of these searches are about products and services that people are looking to buy or avail. In fact, 81% of people go online to search for a product or service.
These numbers highlight how important it is for businesses to have not just any website, but an SEO-friendly one if they hope to increase their online sales. Our affordable SEO services in Thornton can help you do just that!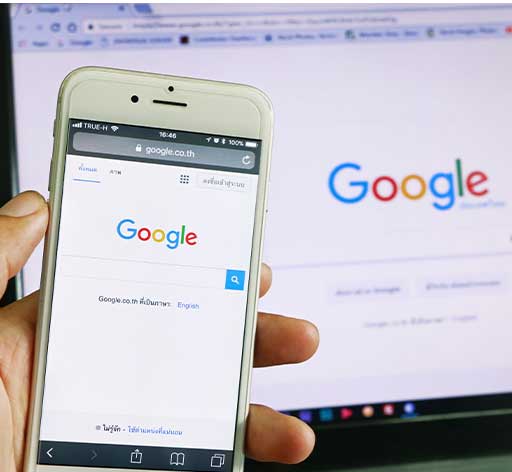 How Can Our Local SEO Company in Thorton Help Your Business Grow?
Increasing Mobile Responsiveness
Having a website that is compatible with different devices gives you better chances of gaining traffic. Data from Global Web Index show that of the 81% who search for products and services online, 74% have made an online purchase via any device, while 66% used mobile apps. With more than half of the market using mobile phones, there is a lot to be lost if your website is not mobile responsive. In fact, a majority of websites do not retain the same position in search engine results across all devices. Those who rank well on desktops do not necessarily rank well on mobile as well.
Finding the Relevant Keywords
SEO revolves around the use of proper keywords. These keywords are what makes it possible for your content to show up in search engine results. Without the right ones, your content is useless, because nobody will find it. By working with a local SEO company in Thornton like Advanced Digital Media Services, you can be sure that your website uses the best possible keywords for optimal results.
Updating and Maintaining Your SEO Website
One of the greater downfalls of a digital marketing plan is outdated content. Before a consumer buys a product, they will most likely browse through your website to check for authenticity and legitimacy. If you have outdated content, or your content is too minimal, the consumer might not trust your website. Further, search engines always tweak the algorithms for their results pages. As such, you should seek only the best SEO services in Thornton to make sure that your website is always compatible with search engine algorithms.
Creating a Comprehensive Digital Marketing Strategy
SEO is just a fraction of a successful marketing plan. Apart from this, you need to continually produce quality content and know which platforms to use depending on several factors, including the nature of your business and your target market. Advanced Digital Media Services can help you come up with a comprehensive digital marketing strategy that includes creating targeted content for your consumers and knowing the platforms to use when you want to reach them.
At Advance Digital Media Services, we provide SEO services to any company in any city or town in the United States or the Caribbean that we choose to work with. We have chosen to target specific markets and have therefore created a "target page" for those specific markets. One of the most important tasks we take on to rank your website for your targeted keywords is to create a "target page" that sells one service in one area, and then create high-quality backlinks to that specific page(s). So, we not only provide SEO services to the City of Thornton, Colorado but to all of the cities listed below.
Top 10 reasons to do business with ADMS
We look forward to hearing from you today.
"*" indicates required fields
Schedule a call To see if we may be a fit for your online digital goals.