Competent Web Designer in Avon, OH
If you want to reach a wide audience, having a website and different online platforms is not enough.
The art of digital marketing requires determining the behaviors and preferences of your customers and tailoring your digital channels to them. Advanced Digital Media Services is a web design company in Avon, OH that can help you in both consumer research and building a website suited to the taste of your viewers.
Our web design services in Avon, OH are the perfect way to get ahead of your competition when it comes to digital marketing. We don't just build websites; we strive to build strong brands.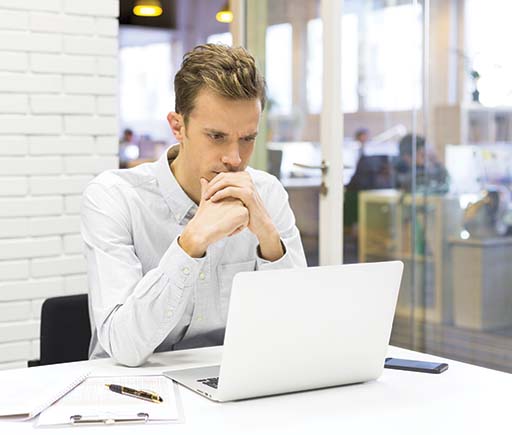 What Are the Benefits of Working with Our Web Designer in Avon, OH?
Content Management System
It is important for clients to choose which content management system (CMS) will best suit their needs. The CMS is important because it will give you control of your website including easily publishing new content for your website. A good CMS handles all the basic coding and as such, no coding is required on the part of the business when creating and uploading content. With our web design services in Avon, OH, you no longer have to worry about which one is a good fit for your business. A professional website designer in Avon, OH from our company will advise you in your choice.
Marketing is a data-driven industry. Every strategy we make and move we undertake will be based on data sourced from customers and the market. Our strategies for your digital marketing will be tailored to what your customers want to see to encourage them to visit more often and buy. Because we are a web design company in Avon, OH that values our relationship with our clients, we will periodically provide you with updates on certain key metrics, including number of website visitors and how they found your website, time spent on your website and what pages they visited and other relevant information.
Budget-friendly Digital Marketing
Having a combined 30 years of experience in web design, we understand that budget management is a strong consideration in digital marketing strategy. Because of this, we try our best to provide the most affordable web design services in Avon, OH. Aside from our clients' technical needs, we also take into account their resources and capability. In line with this, we can come up with fitting terms and restructure our packages to accommodate our clients depending on their budget for digital marketing.
The prevalence of smartphones and tablets has also led to the demand of more mobile apps for businesses and brands. Aside from your website, we can also collaborate with you in creating and designing a mobile app for your business. The use of mobile apps compared to websites had gradually increased, and as such, having a mobile app would be a great investment for your business. Our web designer in Avon, OH has worked with different companies of all types in building apps so you can be sure that they know what they are doing.
Web Designing Services in Ohio
At Advance Digital Media Services, we provide website designing services to any company in any city or town in the United States or the Caribbean that we choose to work with. We have chosen to target specific markets and have therefore created a "target page" for those specific markets. One of the most important tasks we take on to rank your website for your targeted keywords is to create a "target page" that sells one service in one area, and then create high-quality backlinks to that specific page(s). So, we not only provide website designing services to the City of Avon, Ohio but to all of the cities listed below.
Top 10 reasons to do business with ADMS
We look forward to hearing from you today.
"*" indicates required fields
Schedule a call To see if we may be a fit for your online digital goals.