The Best Web Design Services in Euclid, OH
If you wish to make your website look better and also secure your data, then our website designer in Euclid, OH can help you. We customize web designs based on the unique needs of our clients.
We also ensure that your website is always updated, maintained, and secure. Apart from this, the websites we build always look professional while at the same time providing a hassle-free experience to customers. With Advanced Digital Media Services as your partner, your digital storefront will be fully functional and optimized to handle all your transactions online.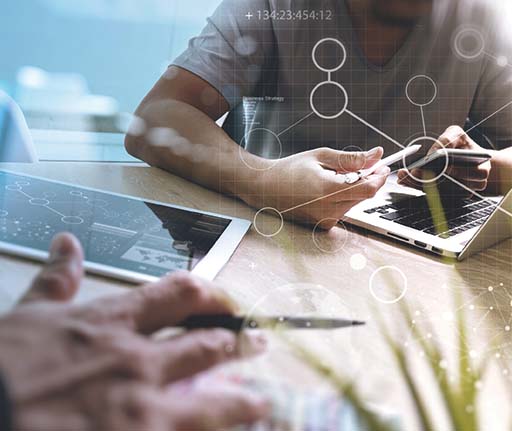 What Do You Get from Our Web Design Services in Euclid, OH?
At Advanced Digital Media Services, we pride ourselves on the work we do for our clients. Doing this independently, you might find there are many free templates out there for your web design. However, using these won't make your website unique. Considering that this is the backbone of your online strategy, it's the last place where you want to be thrifty. Instead, invest in our professional website designer in Euclid, OH, who can help you create a website that is attractive, fast-loading, and easy to navigate. With the right tools and the latest technology, our web design company in Euclid, OH can build a unique, state-of-the-art website for your business.
While we do our best to keep your website safe and secure from outside threats, we still believe it is better to remain prepared for any possible contingency. That is why, apart from securing your website, our web designer in Euclid, OH also creates regular backups for your data. The risk of hacker interference is always there, and even big companies have experienced this. In the worst-case scenario that your website experiences security issues, you probably couldn't restore any of the missing content unless you had a backup in place. Similar to a spare tire, a backup can help you get back on the road after a website crash or breakdown.
With over 30 years of combined experience, our web design services in Euclid, OH can showcase the skills and expertise to effectively get your message across to the customer. Because of our breadth of experience in the marketing industry, we have concrete ideas about what customers want and what they are looking for, and we know where to look to monitor how those wants and needs change. Through the use of different templates, colors, fonts, images, and other elements, we can assure you that your website will not only be visually appealing but will also be effective in telling your story to your customers. Our web designer in Euclid, OH will ensure a clear, consistent, and coherent brand messaging not just on your website but in all your other digital platforms.
Our main goal as a web development company in Euclid, OH is to help you become successful and profitable. By giving you outstanding results on your website, you will be able to use it to the maximum extent, thereby allowing you to generate a sizable return on your investment. Apart from your website, our deep knowledge of the marketing industry and our use of various forms of marketing techniques can help you reap the maximum benefits from your business.
Web Designing Services in Ohio
At Advance Digital Media Services, we provide website designing services to any company in any city or town in the United States or the Caribbean that we choose to work with. We have chosen to target specific markets and have therefore created a "target page" for those specific markets. One of the most important tasks we take on to rank your website for your targeted keywords is to create a "target page" that sells one service in one area, and then create high-quality backlinks to that specific page(s). So, we not only provide website designing services to the City of Euclid, Ohio but to all of the cities listed below.
Top 10 reasons to do business with ADMS
We look forward to hearing from you today.
"*" indicates required fields
Schedule a call To see if we may be a fit for your online digital goals.