Top Website Designer in Mentor, OH
A lot of time, money, and energy goes into curating a website.
On your own, even if you do this, you won't be sure if the website you created is fit for your business' online needs. At Advanced Digital Media Services, we strive to ensure that your investment is worthwhile. We always get to know in-depth the brands that we are working with and study their customers to create the right web design to get their message across. With a professional web design company in Mentor, OH like us handling your website and your other digital channels, the success of your business will no longer be at risk.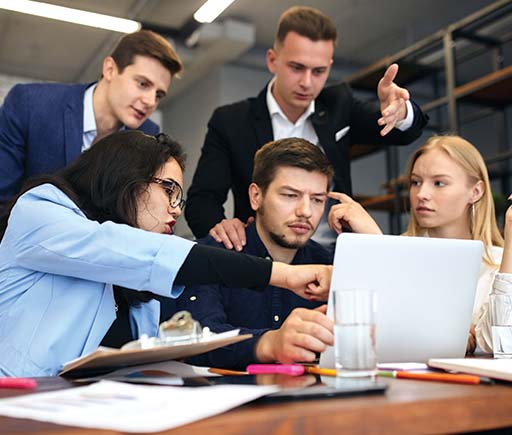 What Are the Benefits of Working with Our Website Designer in Mentor, OH?
Reliable and Experienced Partner
With over 30 years of experience in the marketing industry and dozens of satisfied clients, you can be sure that our web design company in Mentor, OH is both trustworthy and reliable. We are driven by our desire to fuel your business toward success through effective marketing strategies and state-of-the-art digital platforms. By partnering with us, you are investing in quality web design services in Mentor, OH that can greatly impact and boost your business. The results we provide are also quantifiable and backed up by data, allowing you to measure and evaluate whether you are earning a good return for your investment.
Quality Mobile App Development
Most people carry their smartphones wherever they go. They are also the device of choice when accessing the web because they are easy to learn to use and extremely portable. In fact, people usually search online through their smartphones when they are looking to buy a product, or just want to know more about it. That is why creating a mobile app would be an indispensable part of your marketing strategy. If you are looking for a professional to create a mobile app for your business, our web designer in Mentor, OH is the right person for the job.
Branding is one of the most important aspects of any business. You need to create a brand image that appeals to your target market while at the same time differentiating from your competitors. At Advanced Digital Media Services, our website designer in Mentor, OH develops creative branding strategies through the use of different website elements, but they also get to know your customers, what they like, and how they behave. This way, we can create a brand image for your business that resonates with your customers and makes them feel appreciated.
Personalized Website Layout
We believe in the popular adage that what works for one will not necessarily work for another. That is why our web design services in Mentor, OH are aimed at creating a website layout that specifically suits your needs as a company. Depending on your branding and how you want customers to feel about you, we can use different styles of web design and incorporate different elements from font styles, images, videos, color patterns, and many others to present an authentic view of your message. Our web designer in Mentor, OH will come up with a website that not only looks good but also appeals to the customer, motivating them to explore further and hopefully make a purchase.
Web Designing Services in Ohio
At Advance Digital Media Services, we provide website designing services to any company in any city or town in the United States or the Caribbean that we choose to work with. We have chosen to target specific markets and have therefore created a "target page" for those specific markets. One of the most important tasks we take on to rank your website for your targeted keywords is to create a "target page" that sells one service in one area, and then create high-quality backlinks to that specific page(s). So, we not only provide website designing services to the City of Mentor, Ohio but to all of the cities listed below.
Top 10 reasons to do business with ADMS
We look forward to hearing from you today.
"*" indicates required fields
Schedule a call To see if we may be a fit for your online digital goals.