Durango, CO Web Designers
When you're thinking about having a website built for your business, it's important to think of your site as a valuable tool.
Once it's completed, it can help you engage with customers and act as a lead magnet for individuals who have never heard of your company.
You want to make sure that is created by web designers in Durango, CO who understand the process and steps that need to be taken to ensure that your site looks fantastic and ranks high in the search engine results pages (SERPs) of Google and Bing.
At Advanced Digital Media Services, we can partner with your business and help spread awareness about your brand and products or services.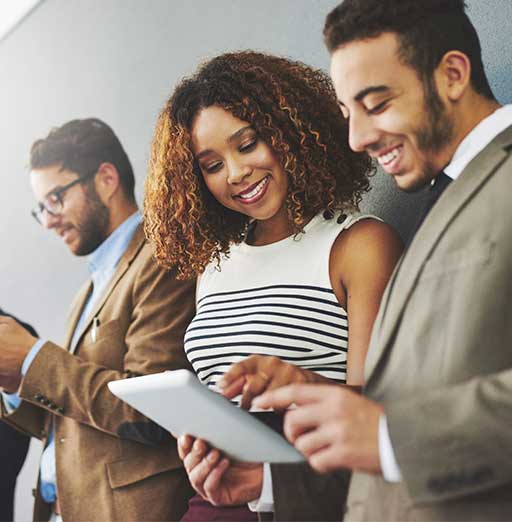 Here is what you can get from our web design service
When our professional web designers create a custom design for our business, it can help solidify your branding. Your company must establish a clear message for your brand, and by utilizing specific design elements on your website and other digital assets, your business' image is amplified.
This helps individuals recognize your company whenever they see design elements that are associated with it.
This creates a better experience for customers who are loyal to your company and potential customers who are interested in learning more about your business and forming a relationship.
When you're conducting personal searches for services or products online, it's highly likely that you quickly pass by websites that don't look professional. Knowing this, you probably realize how important it is to make a good impression on potential customers when they visit your site.
If you have a site that portrays trust and credibility, potential customers will be more likely to stay and see what you have to offer, whether that's just content that helps build a relationship or a physical product. Without this type of professionalism, you could lose a potential sale. Our marketing agency is known among the best web designers in the Durango, CO area, and it's because we understand this.
Challenge Competitors in Your Industry
If you were the only business selling your specific products or services in the online world, your job would be easy. Unfortunately, you are required to contend with competitors who want to complete more sales, too. You must do all that you can to outshine other businesses in your niche and also located in your area.
Professional web design can help you accomplish this goal. By continually working on making your site one of the best, it can help you keep your position as one of the leaders in your industry.
You've probably heard of the term "search engine optimization" (SEO). This relates to optimizing your website so that it ranks high in the SERPs. Our web designers can help incorporate this marketing strategy into your website. Doing this helps your business get noticed in the organic listings section of popular search engines like Google.
Your site needs to follow SEO best practices, or it could get penalized and destroy all your efforts. Our web design team helps safeguard against this problem by only utilizing techniques that are currently approved by major search engines.
Web Designing Services in Colorado
At Advance Digital Media Services, we provide website designing services to any company in any city or town in the United States or the Caribbean that we choose to work with. We have chosen to target specific markets and have therefore created a "target page" for those specific markets. One of the most important tasks we take on to rank your website for your targeted keywords is to create a "target page" that sells one service in one area, and then create high-quality backlinks to that specific page(s). So, we not only provide website designing services to the  City of Durango, Colorado but to all of the cities listed below.
Top 10 reasons to do business with ADMS
We look forward to hearing from you today.
"*" indicates required fields
Schedule a call To see if we may be a fit for your online digital goals.