Pagosa Springs, CO Web Designers
When you're operating a business and want to generate more sales, it's important to have a great looking website that is optimized for the search engines.
By utilizing our services at Advanced Digital Media Services, one of the best web designers in Pagosa Springs, you'll receive this type of website. It will load fast, look trustworthy and run smoothly on all types of browsers.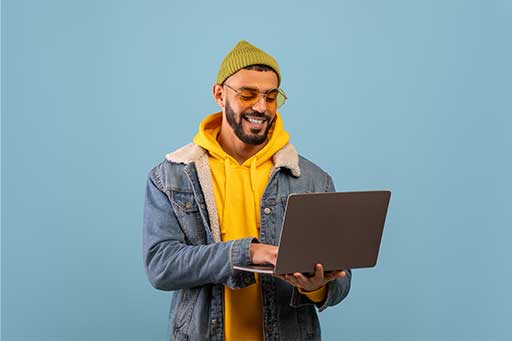 Here is what you can get from our web design service
Our company is experienced in creating websites that are matched to the unique characteristics of each business we assist.
When you are working with our team, we will get to know your brand and industry, which helps us identify specific details that need to be addressed when we are designing your website. We'll make sure it's easy to navigate, user-friendly, and appealing to the eye.
By using the expertise of the web design team at Advanced Digital Media Services, one of the best web designers in Pagosa Springs, CO, you will have a site that looks great and ranks high in search engines for your chosen keywords. This allows more individuals to find your business and provides you with the opportunity to turn them into customers. When you have a website built, it won't be helpful if people can't find it. Our web designers in Pagosa Springs, Colorado can help ensure that your brand gets noticed.
Fast Loading and Performance
A website won't perform well if it has too many plugins or other problems that are weighing it down. When you need to have a beautiful website built that loads fast, we can handle that challenge. Our designers understand how to use the correct file sizes and other techniques that assist in speeding up the load time for each page of your website.
Potential customers will judge your website in just a few seconds to see if you look trustworthy. When you provide them with a professional web design that is functional and nice to look at, they'll feel much more comfortable about shopping for the products or services that you sell.
Your customers will use all types of devices to shop for the products or services you sell. To ensure that your website gets seen correctly on PCs, smartphones, and tablets, we utilize the latest mobile technologies, which allow your business website to look fantastic on smaller screen sizes. You don't want to miss out on a group of users who only use their smartphones to browse the web. Our web designers will help you safeguard against that.
To ensure that you have a reliable website, it's best if you utilize the knowledge and experience we possess. While you might be able to put your own website together with a template, technology can change quickly on the internet and create havoc in just a few months if your website isn't ready for a specific change. A site that doesn't work correctly is bad for your business and can lose you sales and money. We will design and build a reliable website for your business that will run smoothly and efficiently.
Web Designing Services in Colorado
At Advance Digital Media Services, we provide website designing services to any company in any city or town in the United States or the Caribbean that we choose to work with. We have chosen to target specific markets and have therefore created a "target page" for those specific markets. One of the most important tasks we take on to rank your website for your targeted keywords is to create a "target page" that sells one service in one area, and then create high-quality backlinks to that specific page(s). So, we not only provide website designing services to the  City of Pagosa Springs, Colorado but to all of the cities listed below.
Top 10 reasons to do business with ADMS
We look forward to hearing from you today.
"*" indicates required fields
Schedule a call To see if we may be a fit for your online digital goals.