Reliable Web Designer in Westminster, CO
Your website is a powerful conversion-driving tool.
However, without a business-centered approach in the web design process, it can produce the opposite results and distract potential clients rather than attract them.
Advanced Digital Media Services is a web design company in Westminster, CO that helps you transform your concepts into an intuitive, professional-looking platform. Focused on providing value, content, and a good user experience, our unique design ideas are shaped by your brand's voice and goals. With us, your business can shine brightly even in a sea of industry-related websites.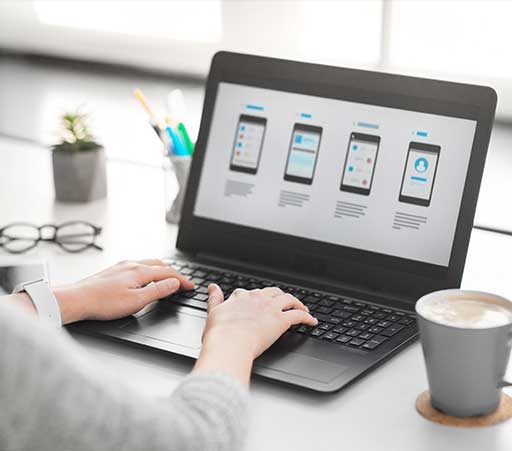 What Are the Benefits of Availing Our Web Design Services in Westminster, CO?
Merging Design with Easy Navigation
Your website is the face of your brand. It embodies your business ideas, and it bridges you to a wider audience. While it can open doors for new business opportunities, it can also hurt your brand through visible inefficiencies.
Our website designer in Westminster, CO protects your image and your users from design features that make navigation difficult. By incorporating a flat, SEO-friendly design, we effortlessly merge aesthetics and functionality without making your site look too busy. Aimed at reducing visual noise, a flat design is a balanced mix of colors and two-dimensional elements that create a minimalist, multi-functional site free from disruptive design features.
Our expert team takes the distractions away while highlighting core features that define your brand. With an unobtrusive layout, your audience can navigate easier and find what they are looking for.
Business-Centric Design Process
Design ideas borne out of pre-made templates won't highlight a brand's unique voice and persona, making it critical to find a professional web design company in Westminster, CO that understands your need for uniqueness and authenticity.
At Advanced Digital Media Services, we don't use a pool of pre-existing design concepts. We dive deeper into your industry and assess your specific needs and preferences so we can introduce your brand using the right visuals. Your website is your very own platform. Don't let its future rest in the hands of free templates that undermine your brand's value.
Functionality and Reliability in One Platform
A reliable site is the key to gaining brand loyalty. A website that runs optimally convinces users to stay and explore more of its pages, while a web page filled with errors and broken links opens multiple exit doors instead.
A part of our web design services in Westminster, CO is to make sure that your site stands out for all the right reasons, and we do so by keeping functionality and reliability at the top of our list of priorities. We eliminate issues that can affect users' overall navigating experience so you can attract more visitors.
Minimalist, Device-Friendly Design
A minimalist web design gives your business a winning edge because of its fast-loading pages and compatibility with desktop and non-desktop gadgets. Our web designer in Westminster, CO is adept in creating one-page design layouts that tick all the right boxes in terms of aesthetics, flexibility, and functionality.
Make your site visually sound on all types of screens. Contact our team and we'll make your dream site happen.
Web Designing Services in Colorado
At Advance Digital Media Services, we provide website designing services to any company in any city or town in the United States or the Caribbean that we choose to work with. We have chosen to target specific markets and have therefore created a "target page" for those specific markets. One of the most important tasks we take on to rank your website for your targeted keywords is to create a "target page" that sells one service in one area, and then create high-quality backlinks to that specific page(s). So, we not only provide website designing services to the  City of Westminster, Colorado but to all of the cities listed below.
Top 10 reasons to do business with ADMS
We look forward to hearing from you today.
"*" indicates required fields
Schedule a call To see if we may be a fit for your online digital goals.