Best Web Designers in Wheat Ridge, CO
Having an effective website design is one of the main factors in succeeding in business.
The purpose of your website is to provide all the information needed by the visitor while engaging them at the same time. Certain factors contribute to the design of a website including imagery, color schemes, typography, and functionality. Our web designers in Wheat Ridge, CO are trained to create the most effective and captivating pages to engage more potential customers and build trust.
At Advanced Digital Media Services, we can bring great user experience through attractive design and easy navigation across the site. Most, if not all, of your visitors are likely to come back to your website based on what they see and experience. Having a well-designed website is the key to gaining and retaining more customers.
With the help of our web design company in Wheat Ridge, CO, we can provide the best website layout and increase your sales while gaining more customers in the process.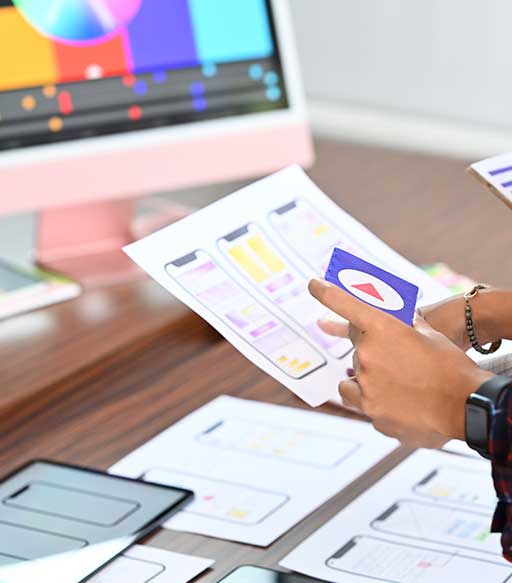 Here Are All the Things We Can Bring to Your Website:
An over-designed website has a lesser chance of retaining quality customers. Too much clutter may appear unprofessional and distract your visitors from what is important in your website. With minimalist designs, your website can appear more professional and appealing.
Here are the factors that can contribute to the professional appearance of your website:
Color – Your website's color scheme sets the mood for your visitors. Finding the right color scheme that suits your industry will influence the behavior of your customers and may lead to positive feedback. Appealing colors will increase customer engagement and create more trust within your target audience.
Type – Typography plays a major role in your website. By using the right font, you can encourage professionalism and promote a better visual representation. Using a maximum of 3 different fonts is enough for your website.
Imagery – Web design is focused on visual representation. This includes graphic design, videos, and digital illustration. Your website's imagery must capture the essence of the business and represent the whole brand. The first thing your visitors will see when they visit your website is the quality of your images, so it is vital that you focus on the quality of all the images and illustrations you add to your site.
A consistent website design goes a long way toward keeping your potential customers interested. Our website designers in Wheat Ridge, CO will make sure that all of the design elements in our website match. May it be the font style, size, color, or buttons, it is important to make sure that they are all the same throughout the website. With ADMS, we can plan the overall design of your website, finalize the fonts, color schemes, and everything related to web design.
When your users visit your website and they experience even little difficulties, it will be hard for you to change their impression. With smooth navigation, your visitors will be able to easily explore what you have to offer. Simple navigation makes your website easy to use and encourages visitors to come back for more.
Regularly posting quality content is part of a good web design. ADMS provides the best web design services in Wheat Ridge, CO, and we can help you produce great content to attract and retain your potential customers.
At ADMS, we strive to provide the best web design for our clients to build and grow their business.
Our trained web designers in Wheat Ridge, CO use the right system to make sure that your visitors become long-term customers. Contact us now for more information.
Web Designing Services in Colorado
At Advance Digital Media Services, we provide website designing services to any company in any city or town in the United States or the Caribbean that we choose to work with. We have chosen to target specific markets and have therefore created a "target page" for those specific markets. One of the most important tasks we take on to rank your website for your targeted keywords is to create a "target page" that sells one service in one area, and then create high-quality backlinks to that specific page(s). So, we not only provide website designing services to the City of Wheat Ridge, Colorado but to all of the cities listed below.
Top 10 reasons to do business with ADMS
We look forward to hearing from you today.
"*" indicates required fields
Schedule a call To see if we may be a fit for your online digital goals.