Web Designers in Littleton, CO
Your website is a direct representation of how your business works.
It should be designed with elegance and professionalism to provide your users with the best experience as they visit your site. In order to establish your online presence as a reliable brand, our web designers in Littleton, CO will make sure that you will not have just any basic website presentation and design.
Your business' website must be aligned with your products and services, and with how you expect your customers to respond to what you offer. A good website design has the power to establish your credibility and create a positive impact on your audience.
At Advanced Digital Media Services, we aim to bring success as we design websites that are attractive, optimized, and with high conversion rates. We have a web design company in Littleton, CO that will create the most attractive and smooth layout for your website. Our team of experts can bring you good website traffic and more exposure as you build your online presence and establish strong, long-term relationships with your customers.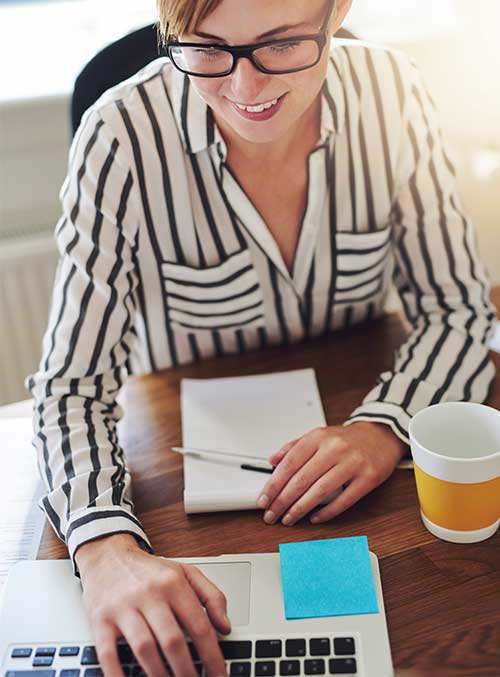 Here Are the Advantages of Partnering With Us:
At ADMS, we strive to provide you with the best website design service to increase your sales and expand your reach online.
Creating a simple layout is important. A professional website must be clean, sophisticated, and informative all at the same time. Our website designers in Littleton, Co are experts in designing the perfect website that will suit your business industry. It is important to provide all the information your audience needs without too much clutter and to determine their preferences as they explore your website.
A cluttered website can negatively affect the accessibility of the site. This will give the audience the impression that your business may not be professional at the service you provide. A messy website will not do you any good; that's why you need the help of an expert to clean the layout for a more pleasing presentation.
As mentioned earlier, your website represents your brand and everything your business stands for. In order to establish a strong and credible brand image, your website must have the right website elements: color schemes, fonts, relevant images, and many more. Build your brand image with the right design, choose your website elements meticulously, and be consistent with the design.
Color schemes are important in brand image. The color red can be used as a representation for the food industry, black is usually used for sophistication and elegance such as jewelry and fragrance businesses, etc. There are certain vibes each color suggests, and your website must be able to establish authority through a consistent color scheme.
The design of your website must be friendly and accessible to all your audience. If you prioritize user experience, it will make people more interested in exploring your website.
Although this can be difficult to accomplish, with ADMS' web design services in Littleton, CO, you can be sure that your website will be user-friendly and accessible. We use the right system to make all your website visits run smoothly.
The main purpose of designing a good website is to establish authority and develop trust and relationship with the customers. If your website is designed to be easily navigated and explored, it will encourage your audience to explore more and even share your page with other potential customers.
When a potential customer visits your website and quickly finds the right information they are looking for, the possibility of them returning will certainly increase. If all of your users have this experience, not only will you build strong credibility, but also increase your sales. The more user-friendly your site is, the more it will attract visitors and turn them into loyal customers.
This can also be a good way to engage with them through informative content and pitch more of your products and services. A good website design must bring your business success and higher sales.
Some of the best website designs encourage user engagement through putting all the information needed in the homepage. This can be achieved with the right layout and professional design. If you offer services, for example, you can provide drop down menus for booking and payment options. Place all of your products and services in one place to bring your audience the smoothest experience on your website.
To provide your audience with optimum experience, you need the best experts to work with.
Our team of web designers in Littleton, CO are equipped with the right system and expertise to design the best website for your business. Grow your audience and establish your presence with us. Call us now!
Web Designing Services in Colorado
At Advance Digital Media Services, we provide website designing services to any company in any city or town in the United States or the Caribbean that we choose to work with. We have chosen to target specific markets and have therefore created a "target page" for those specific markets. One of the most important tasks we take on to rank your website for your targeted keywords is to create a "target page" that sells one service in one area, and then create high-quality backlinks to that specific page(s). So, we not only provide website designing services to the City of Littleton, Colorado but to all of the cities listed below.
Top 10 reasons to do business with ADMS
We look forward to hearing from you today.
"*" indicates required fields
Schedule a call To see if we may be a fit for your online digital goals.