Lakewoood, Denver Web Designers
Work with Top Web Designers in Lakewood, Denver
We're the web design and development agency in Denver that clients love. We craft creative, optimized website experiences that go beyond basic.
So are you looking for web designers in Lakewood, Denver? Why not work with a team of designers and developers who love to create cutting edge websites?
We're the top web design agency in Denver for a reason. We build gorgeous, intuitive websites with fluid user experiences, and it all starts with a custom web design. We want to build you a website that is more than pretty pictures on a screen.
Our design team believes in creating something new that leads you to the top of your industry. Your website is a natural extension of your brand, and it sets the tone for everything you do online with customers. With a great web design, you can push customers to the right direction and achieve an immersive digital experience.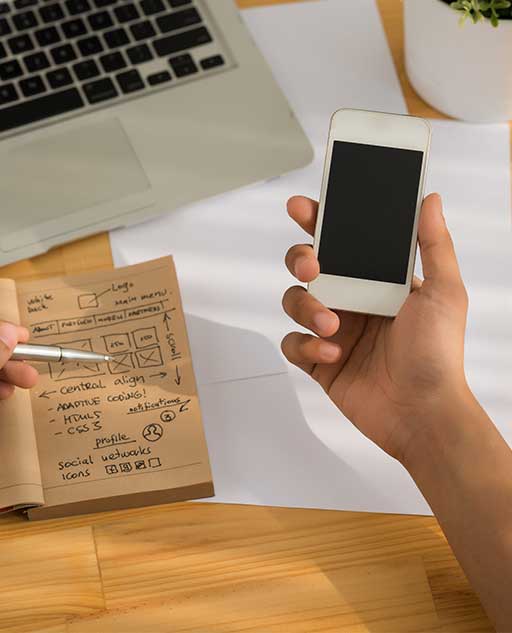 Here is what you can get from our web design service
Our designers dive deep into your brand to understand your industry and aesthetic. With our full-service agency, you also get results from a collaborative team made of digital strategists, content creators, web designers, and developers.
We want to help you create something beautiful for your brand, and our web design process starts with you. Once we learn about your business goals, we get to work creating the perfect site that will engage your audience and keep them coming back for more.
Re-Imagine Your Digital Design
Every business in any industry feels the pressure to stand out online. It's never been more competitive out there. So how do you rise above? You get a better web design than everybody else! Our team has a step-by-step approach to designing the perfect website.
We look at your market and audience to discover what they love and get to work with designers who can put great ideas into visual masterpieces. Our project managers understand your brand, business objectives, and goals so that we can create a brilliant website.
After market research, we wireframe out your entire website, starting with user experience and content strategy goals. Then, we collaborate with designers to put our plan into action. You get to review the creatives online with interactive wireframes. We want to make sure that you're happy with the finished result.
Once the design is ready and approved, we have a team of expert, full-stack web developers who can bring your vision to life.
Ready for a new web design?
Let Advanced Digital Media Services, one of the most sought-after web designers in Lakewood, Denver, help you reach your business goals!
Web Designing Services in Colorado
At Advance Digital Media Services, we provide website designing services to any company in any city or town in the United States or the Caribbean that we choose to work with. We have chosen to target specific markets and have therefore created a "target page" for those specific markets. One of the most important tasks we take on to rank your website for your targeted keywords is to create a "target page" that sells one service in one area, and then create high-quality backlinks to that specific page(s). So, we not only provide website designing services to the City of Lakewood, Denver, Colorado but to all of the cities listed below.
Top 10 reasons to do business with ADMS
We look forward to hearing from you today.
"*" indicates required fields
Schedule a call To see if we may be a fit for your online digital goals.